Fall is finally here and these 34 kid-approved quick & easy recipe ideas will ease you into fall with hearty and healthy comfort food. Includes all of your new favorite comfort food recipes that even picky eaters will love, like apple recipes, pumpkin recipes, soups and stews, even snacks and main dishes!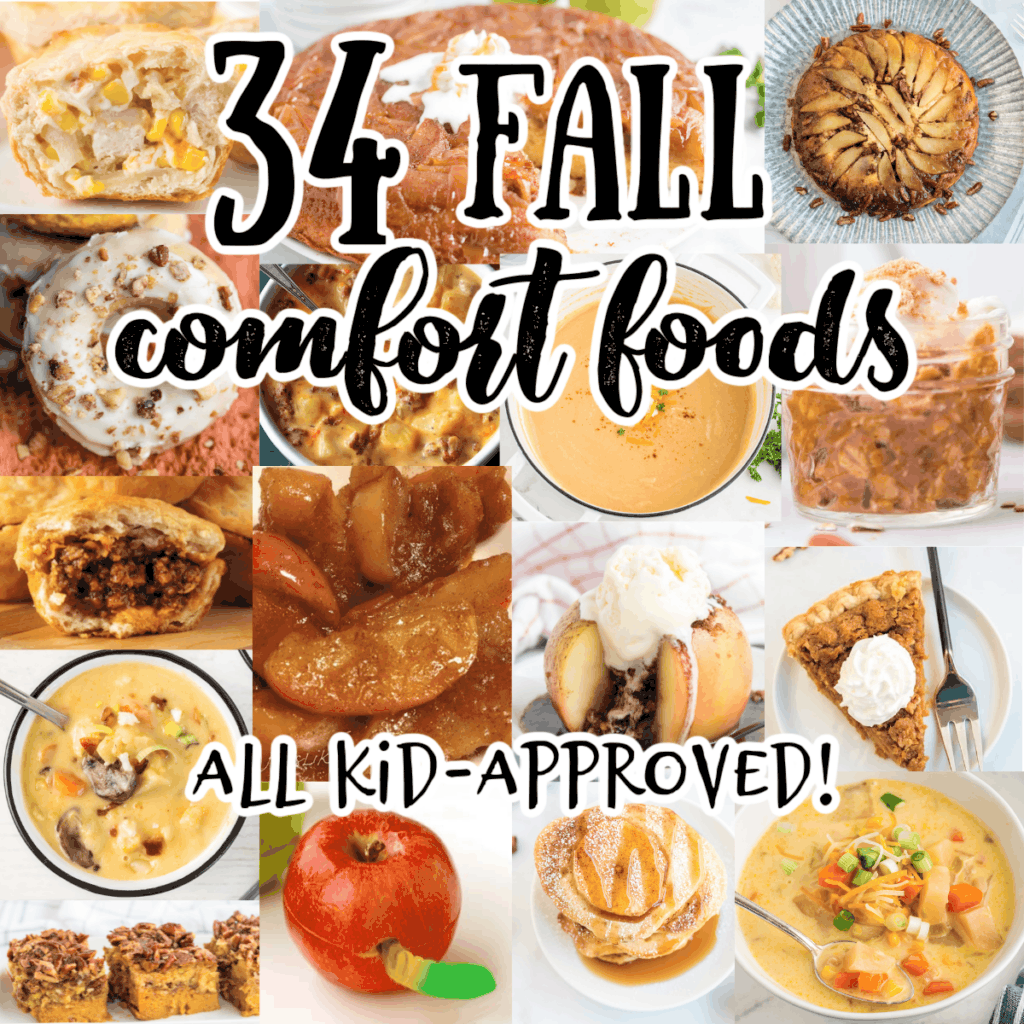 When I think of fall recipes, I think of apples and pumpkins and lots of soups and stews. I love cooking in the fall season, when it's okay to heat up the house with the oven and apples are covering every surface in the house.
Okay, not really, but they are plentiful during the fall, right? I love to eat produce in season because it just tastes so much better.
So anyway, it is hard to please the palate of my picky eater, but these 11 recipes work most of the time.
Here are some of our favorites for now and the next couple of months:
12 Apple Recipes
7 Pumpkin Recipes
8 Soups & Stews
5 Savory Comfort Foods
2 Snack Recipes Just for Fun
These quick and easy fall recipes are going to make even your pickiest eaters happy. Everyone loves comfort food, and these healthy and hearty recipes are going to be your new favorites!