How to make the very best ever homemade chocolate chip cookies from scratch - This simple and easy recipe makes cookies that are crisp on the outside and soft and chewy on the inside.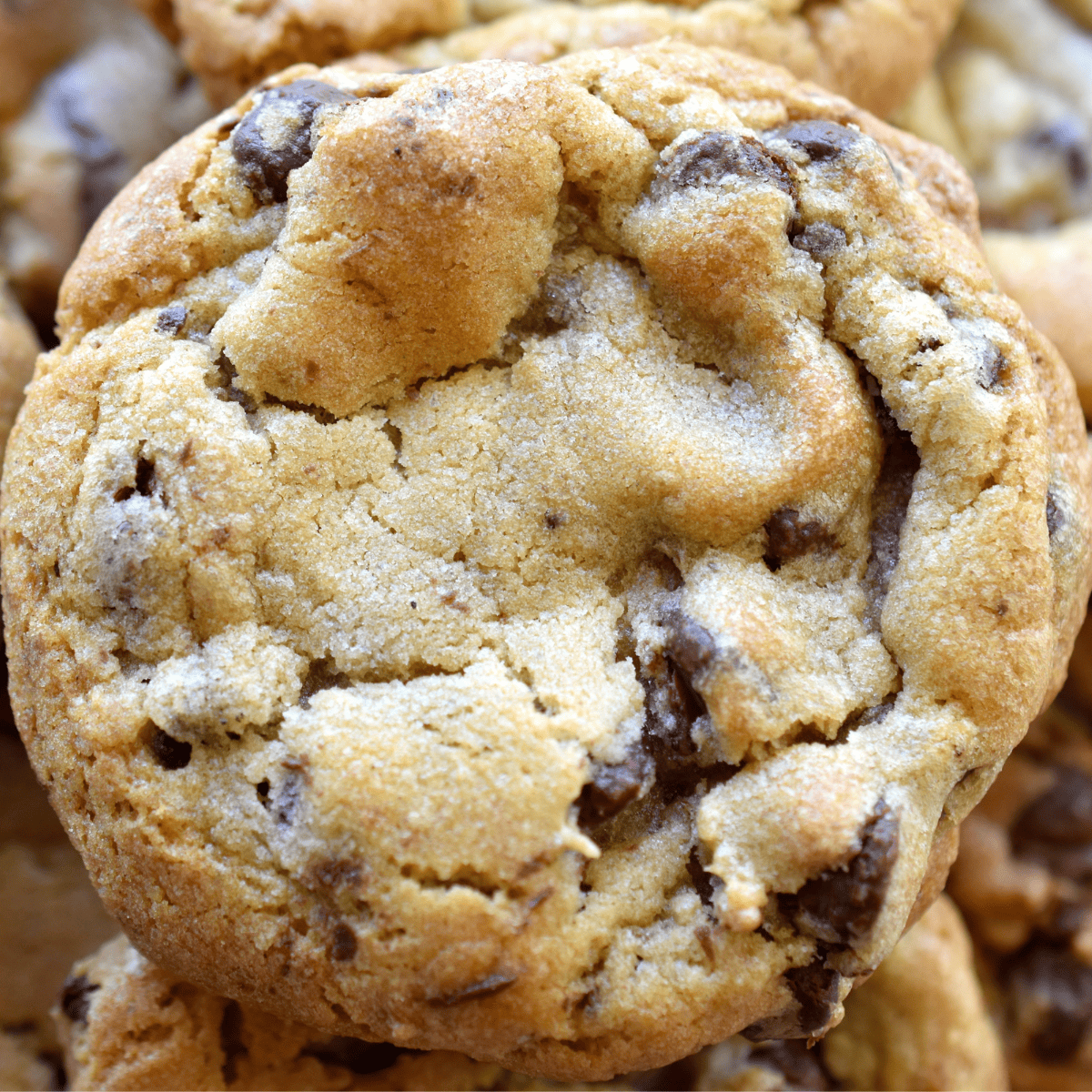 Knowing I wouldn't be doing it this year since I'm on bedrest with my second pregnancy, Joe said he wanted to try baking with Christmas cookies with 3-year-old Grace this year.
I raised my eyebrows from the couch, but he didn't see.
It's probably best that way. After a busy Saturday (visiting Santa at Hershey's Chocolate World and at Bass Pro Shops, without ever actually talking to him), Joe and Grace spent Sunday baking.
Around noon on Sunday, I left the couch to take a nap in my bed. Life is all about variety, right?
When I awoke (around 4), I could hear Joe and Grace in the kitchen, measuring and mixing and baking cookies. They chatted and giggled, music to my ears.
Joe read the recipe and explained each step in detail. Grace asked questions, and he put things in terms she understood. I listened to the commotion with a happy heart.
Eventually, the two of them agreed that they needed my help to determine the right scoop to drop their cookies onto the cookie sheet. Grace was elected to wake me up and solicit my help.
After their cookies were baked, they brought me a sample on the couch in the living room. They were the best chocolate chip cookies I ever ate.
I spent the evening working on a scrapbook page for my December Daily album and eating chocolate chip cookies.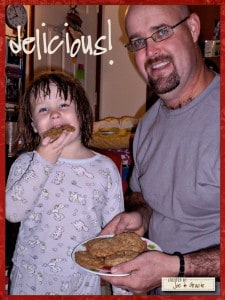 Pin.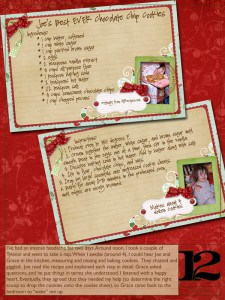 Pin
How to make the best ever homemade chocolate chip cookies
Preheat oven to 350º.
Cream together the softened butter, white sugar, and brown sugar until smooth. Stir in the eggs, one at a time, and then the vanilla.
Dissolve baking soda into hot water. Add to batter with salt.
Stir in flour, chocolate chips, and nuts.
Drop by spoonfuls onto ungreased cookie sheets.
Bake for 10 to 15 minutes or until edges are beginning to brown.
Try these other yummy treats while you're here:
Recipe