How to make the best 4 ingredient peanut butter fudge - This simple and easy homemade recipe takes just a few minutes to make with marshmallow fluff and creamy peanut butter. It's the easiest no bake recipe!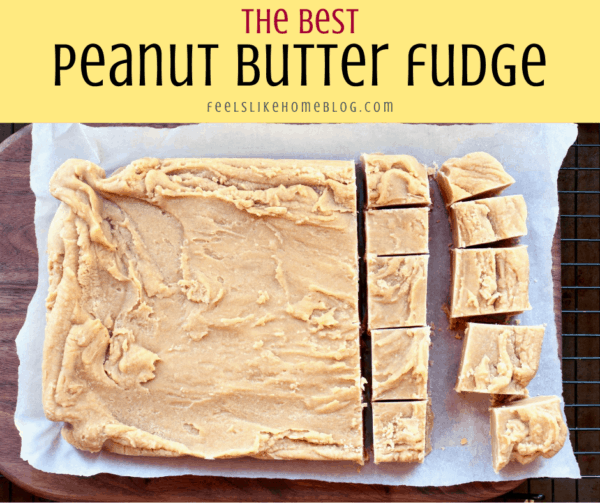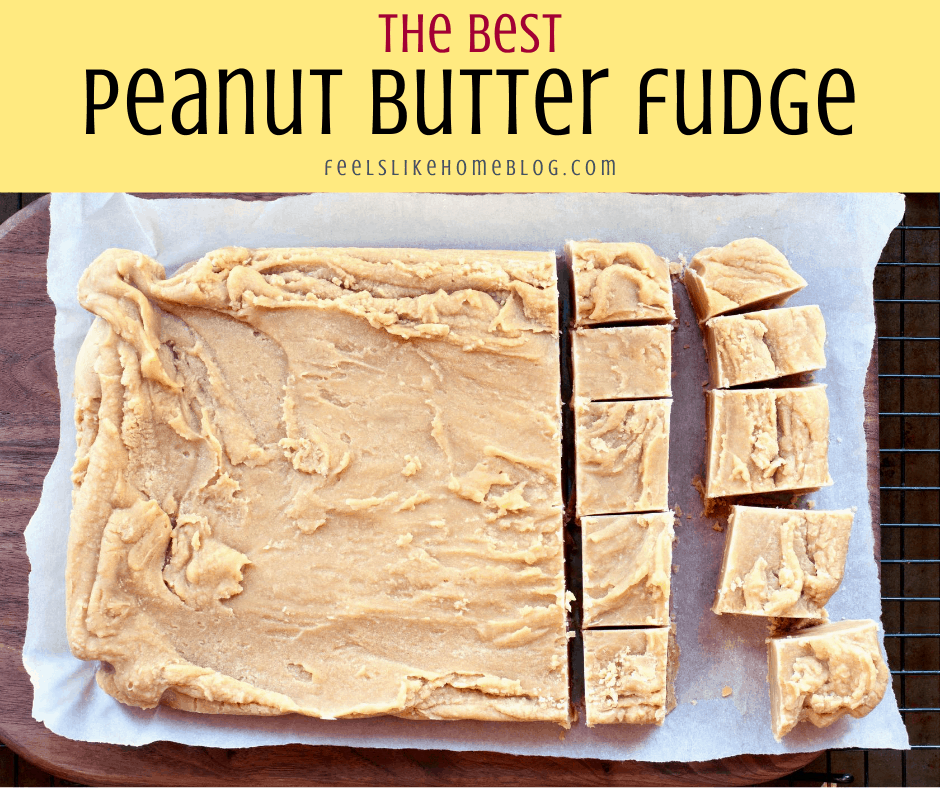 My friend, Linda, has the best peanut butter recipes ever:
We usually see Linda on Monday evenings, and she usually brings some kind of fabulous peanut butter dessert. I have no will power where peanut butter desserts are concerned, and I do not desire to change that.
This peanut butter marshmallow fudge was so amazingly delicious that we brought the plate to our table instead of leaving it in the kitchen. That's never good for your self control, is it?
It was that good.
I'm thinking that I could make this fudge, cut it, roll the cubes in chocolate ganache, and then wrap it up and give it for Christmas presents. Wouldn't that be a great gift?
I think these other recipes would make a great Christmas gift, too, especially if you made a bunch of them and put them on a pretty tray all together.
How to make the best peanut butter marshmallow fudge
Whisk together the sugar and milk.
In a medium sauce pan, bring the milk mixture to a boil, stirring occasionally. Boil vigorously for five minutes, stirring constantly. Remove from heat.
Stir in a small jar of peanut butter and a small jar of marshmallow fluff. Mix well.
Spread evenly in an 8x8 or 9x9 pan and refrigerate until set.
Recipe