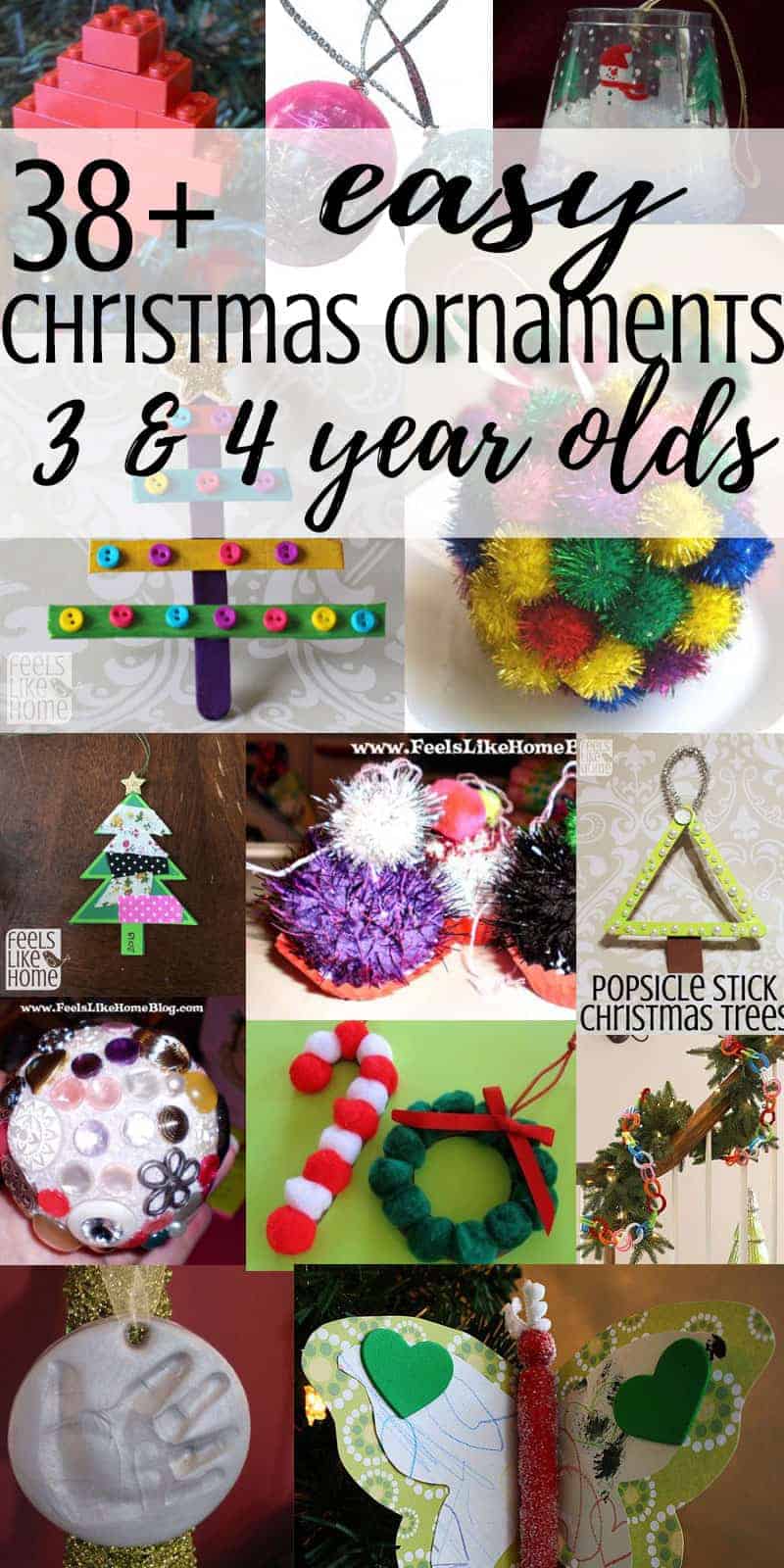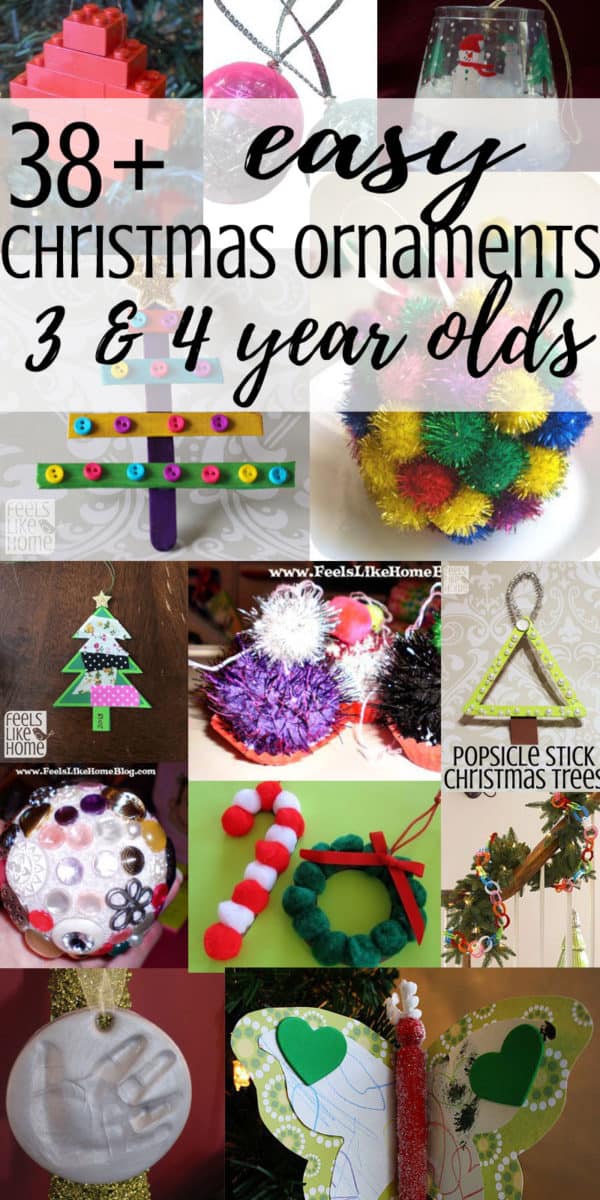 We have a small Christmas tree that we rarely use.
We bought it the year that I was pregnant with our daughter, when I couldn't manage our normal 7-foot Christmas tree. Aside from that one Christmas, we've never used it.
This year, we decided to put the small tree up in Grace's bedroom, on her dresser.
Then Joe and Grace set out to decorate it using ornaments and materials they crafted together.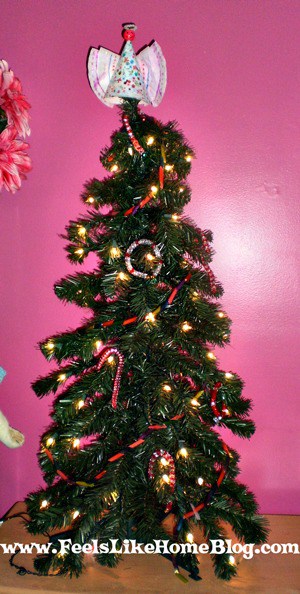 This is the post that started it all. It's a round up of tutorials from across the internet. The tutorials are divided into 10 categories.


Our Ornaments & Mishaps

We made a simple garland using pasta that we dyed at home and a gold ribbon.


It started as a hand print project, but it ended as something entirely different.


We made candy canes and wreaths using traditional materials - pipe cleaners and tri-beads.


The pom pom/jingle bell ornament that Grace made is too big and heavy to hang on her little tree, so it's hanging on her door knob at the moment.


After learning the significance of the angel and the star, Grace decided to top her tree with an angel. This is what we came up with together.


These were simple, inexpensive wooden ornaments from the craft store. Grace painted them and hung them on her tree.


We helped Grace to stuff leftover pom poms in small glass ornaments. The results are really pretty!


A little glue and a few leftover pom poms made the cutest cupcakes to ever hang on a Christmas tree. These were one of the most simple crafts to complete.


This button-covered styrofoam ball held Grace's attention for several days as we applied buttons and waited for glue to dry. It was a real success in our ornament creation.


These sequined-covered popsicle sticks were easy to paint and turned out really well. We ended up making a bunch - snowflake, star, reindeer, house, tree, and more.


There is no end to what you can stuff in a plain glass ball. We crumbled a block of styrofoam and used the pieces to fill some ornaments.


These simple paper trees are covered with washi tape or stickers and hung on the tree. So cute!