How to make the best Saltine Cracker Toffee. This easy recipe is sometimes called Christmas crack and is a traditional, classic favorite that is perfect for the holidays. Everyone will devour this toffee recipe!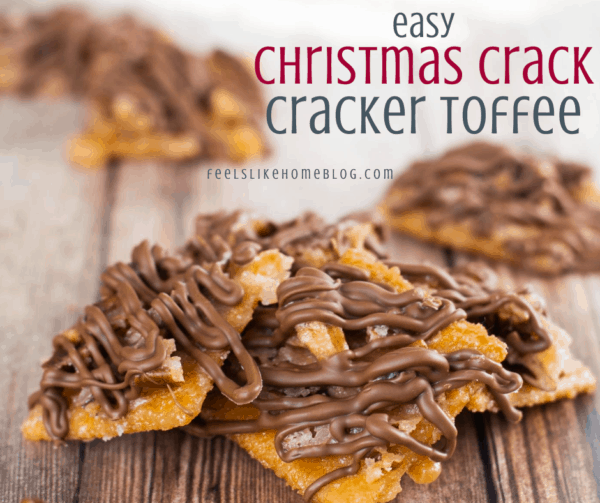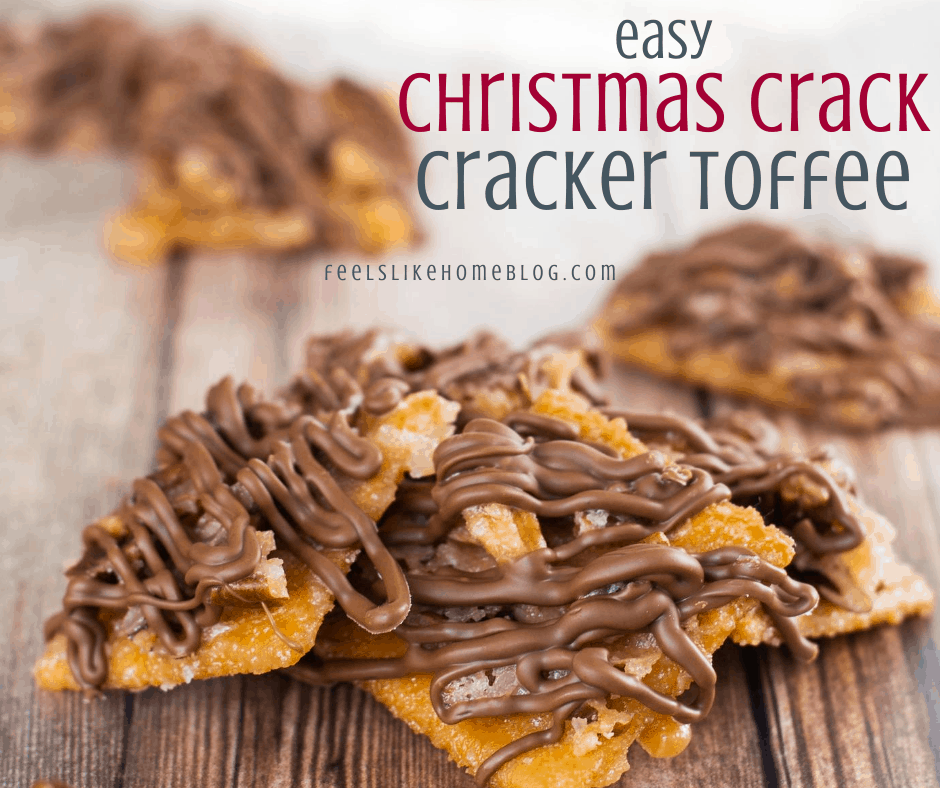 I have the best girl friends for a lot of reasons. Many of them live across the country, but we are soul mates. We can pick up a conversation days, weeks, or months after it began without missing a beat. That's a real friend, you know? Anyway, one of my dearest friends, Carol, left a comment here a couple of weeks ago about Christmas Crack.
That made you raise your eyebrows, didn't it?
I have to think that this name, Christmas Crack, came from our other dear friend, Sara. I can't think of anyone else who would come up with such a name.
As soon as Carol mentioned that Christmas Crack involved toffee and chocolate, I neeeeded the recipe.
That's typical of crack, isn't it? It's a good name for this candy.
I used to eat this candy at my grandparents' house at Christmastime. It was a layer of toffee in between two layers of chocolate. It was heavenly. I'd eat it in place of dinner if I could have. I've never seen a recipe for that candy, but this comes close. I know that Christmas is over, but this is so delicious that you could make it for Valentine's Day. Or Mother's Day. How about Easter? Every week on Tuesday?
Don't do that. You'll gain thirty pounds by summer.
Actually, you'd be furthest ahead to just forget I shared this recipe with you.
Carol also says that cooking it quickly will make the toffee soft and sticky, like caramel. Cooking it very slowly will make it harder, more like hard candy.
How to make Christmas cracker toffee
Preheat oven to 400º. Line a baking sheet with foil. It helps to use one like this with raised edges.
Line prepared baking sheet with saltine crackers in a single layer.
In a saucepan, combine the brown sugar and butter over low heat. Very slowly, heat the mixture until it reaches 270-275º. This will take about 30 minutes. Immediately pour over Saltines and spread to cover crackers completely.
Bake at 400º for 5 to 6 minutes. Remove from oven and sprinkle with chocolate chips. Let sit 5 minutes then spread melted chocolate evenly over the top of the candy and sprinkle with chopped nuts.
Cool completely and break into pieces.
I included the recipe below as Carol gave it to me, doing it the easy way and sprinkling the chocolate chips and then spreading the melted chocolate over the whole thing.
If you prefer to make your candy a little fancier, as I did in the photos, simply sprinkle the candy with chopped nuts before baking and then melt the chocolate chips in a double boiler and drizzle melted chocolate over top of the candy after it's been baked.
Serve with a glass of homemade eggnog for an extra special treat.
You'll want to check out these other delicious recipes while you're here!
Recipe