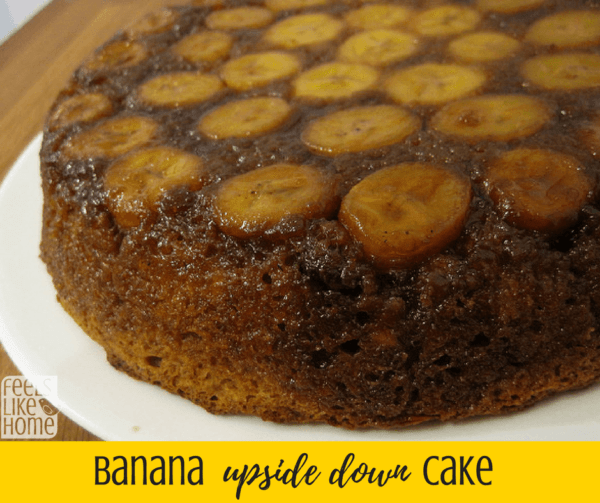 A week or two ago, Joe brought home three pounds of bananas from a warehouse club.
We eat a lot of bananas (and these were green like limes the first day), but the last couple still became overripe before we could finish them.
I've been known to put overripe bananas in all kinds of things - brownie mixes, pancakes, waffles, breads, and even cakes - because throwing food away drives me crazy.
The last few bananas from Joe's warehouse club deal were browning this weekend when Grace began to harass her baby sister (and me, holding the baby).
Mashing bananas sounded like the perfect job for a slightly hyperactive, overly tired three-year-old.
I suggested that Joe and Grace do some cooking. Perfect solution!
Grace mashed bananas while Joe prepped some of the other ingredients. Perfect cake!
It was gone before I could even think about taking a picture.
Recipe
You have to try this cake. Soooo tasty.
If we'd been planning ahead, I might have gotten some banana or banana split ice cream to go with it.
Next time.
What do you do with overripe bananas?