How to make the best no bake easy banana cream pie with instant pudding and an easy graham cracker crust. This simple and quick creamy pie takes less than 10 minutes and is sure to please any crowd!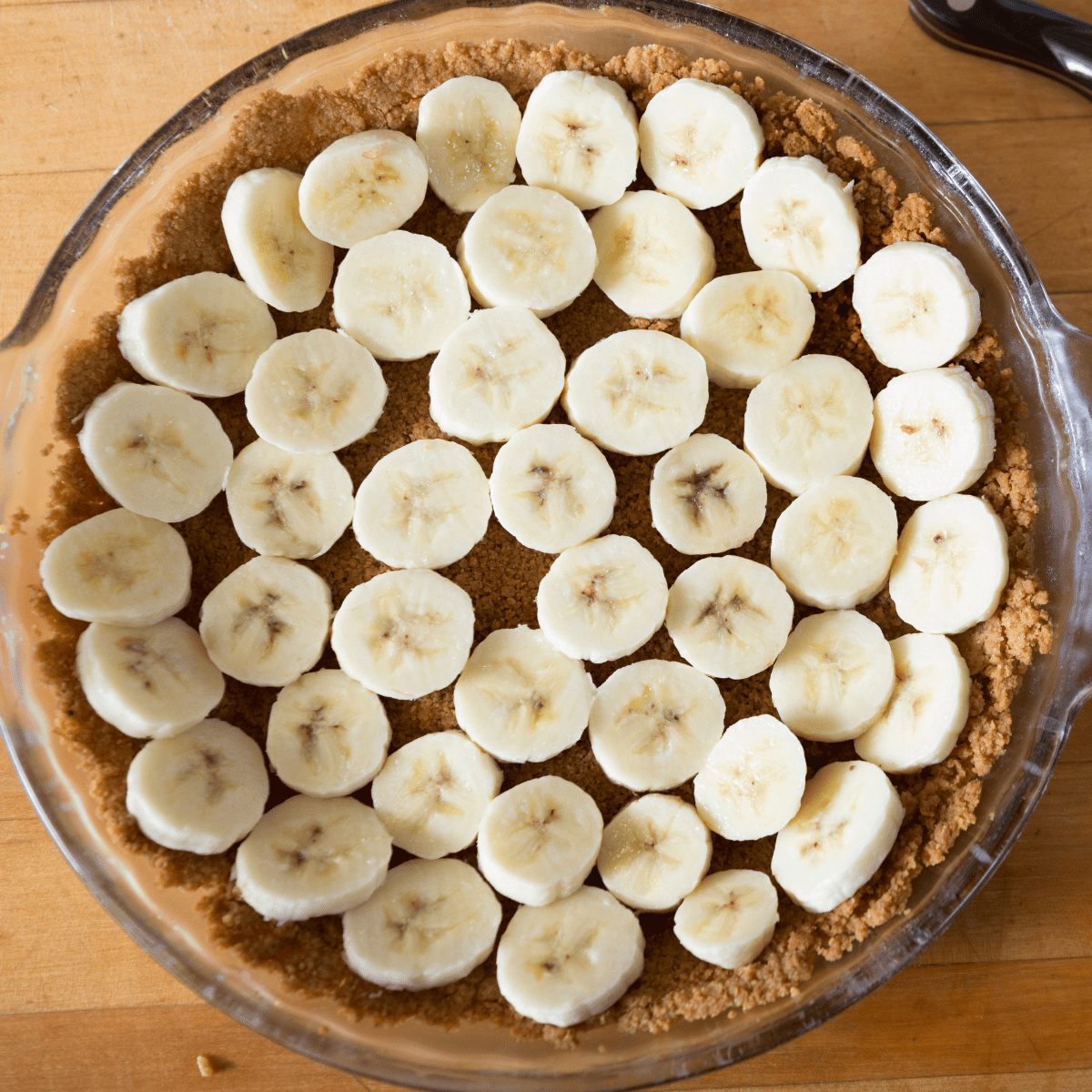 Yesterday, Joe, Grace, and I spent the day running around. We went to the science museum, went shopping, and had a very late lunch at one of our favorite restaurants, Duke's. All three of us left Duke's stuffed, and no one was thinking about dinner when five o'clock came.
We still weren't starving by 7, but I thought a bite of dessert would give us the chance to sit down around the dinner table for the illusion of a family dinner.
I looked in the pantry cupboard, and I found all sorts of baking ingredients. Being that it was already seven, though, I didn't have time to prepare and bake something. Plus, I was hoping to make something that had at least a hint of nutrition. A chocolate cake - not so much.
Here's what I came up with. It took me less than minutes from start to finish, and we enjoyed our semi-healthy pie for a family snack before bed.
How to make a 10 minute chocolate banana cream pie
Whisk 2 boxes of fat free sugar free banana cream pie instant pudding mix with 2 cups of milk for 2 minutes. Fold in an entire 8 ounce container of Cool Whip Light, a handful of chocolate chips, and a handful of white chocolate chips.
Spread 1 cup of hot fudge in the bottom of a pre-made chocolate graham cracker crust.
Pour the pudding mixture into a prepared crust.
Slice a banana into thin slices and arrange on top of the pudding. Sprinkle with additional chocolate chips if desired.
Recipe