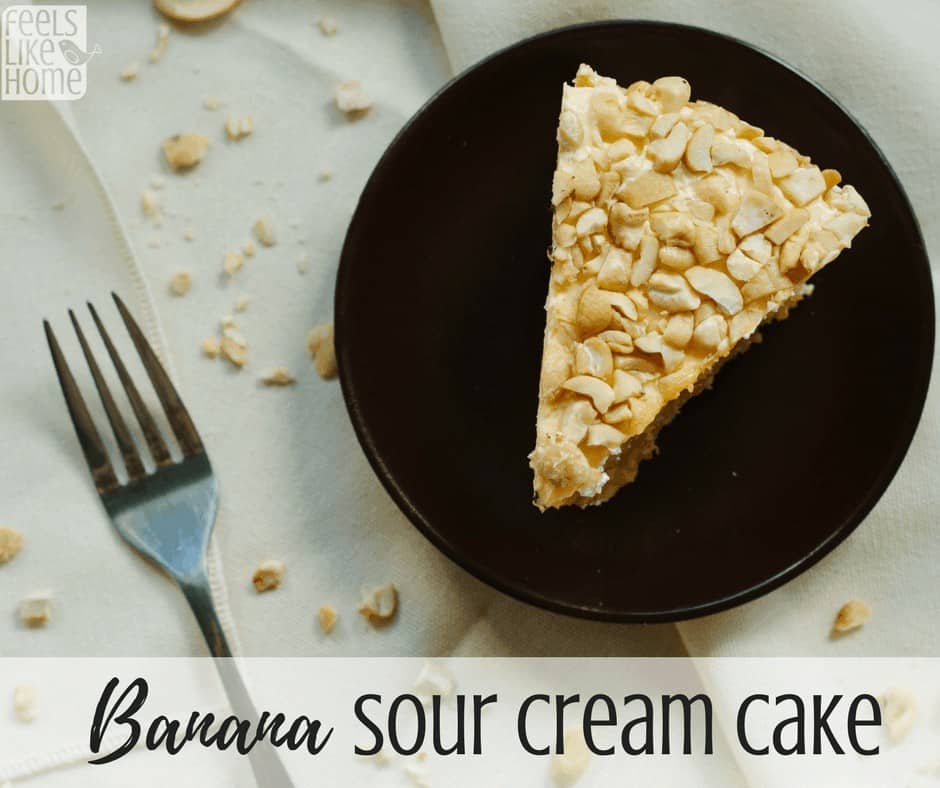 We buy a lot of bananas at the Feels like Home house. Grace loves them, and she always has. I like them, too, and so does Joe.
Occasionally, though, a banana will expire. You just know when it's happened.
I hate to throw food away, though, so I like to put the soggy banana into something I'm about to bake. They're good in French Toast, brownies, cakes, and just about everything else I've ever mashed them into.
Be careful about having too much moisture if you add mashed banana to an existing recipe.
This cake recipe calls for bananas, so no need to adjust the liquids. It will come out moist and delicious!
Recipe