Love eating cookie dough? This edible chocolate chip cookie dough bites recipe is egg free and completely safe to eat. It tastes exactly like the real thing for the perfect treat and it's made in 5 minutes with flour, butter, sugar, salt, and chocolate chips.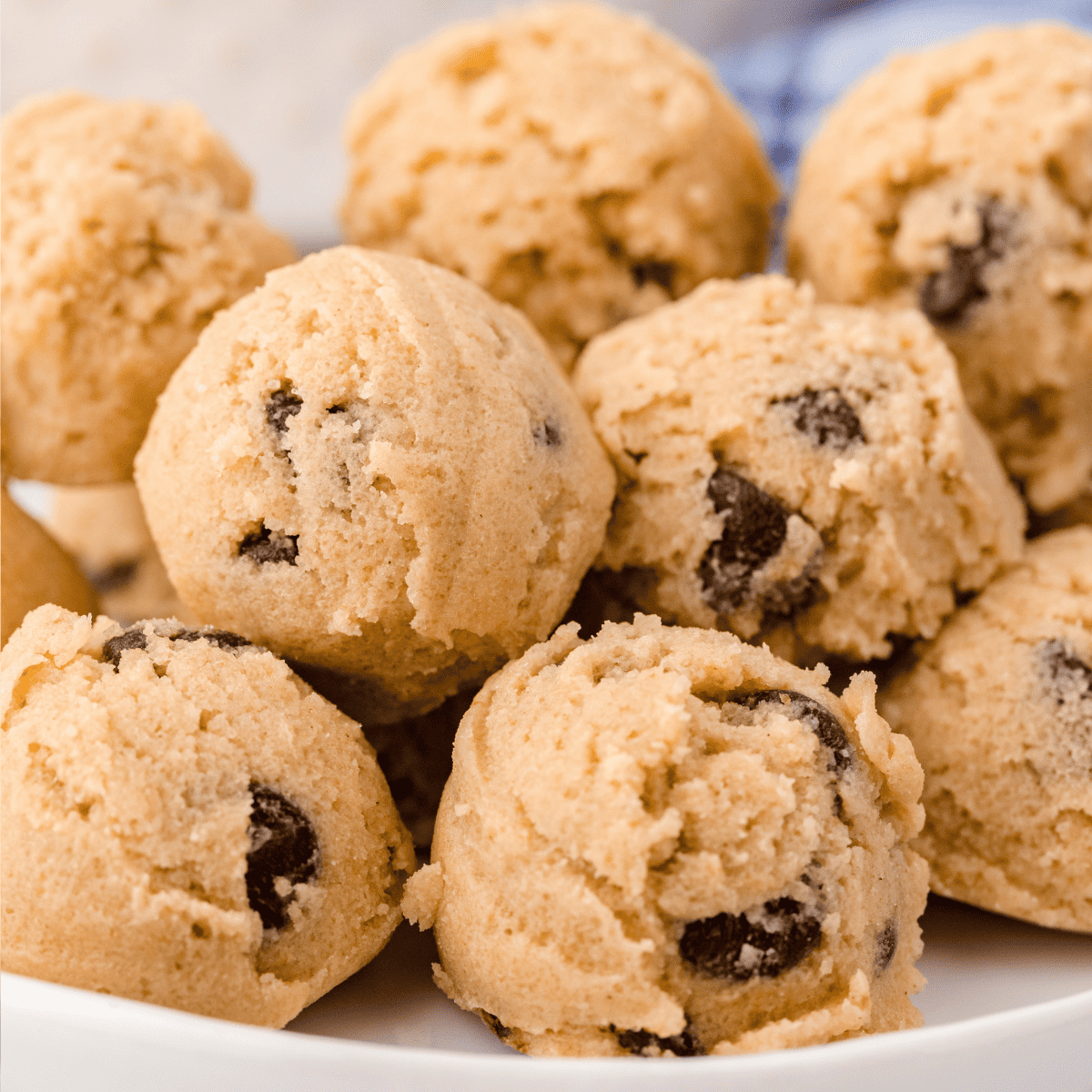 Why this is the best edible cookie dough
When you have a craving for cookie dough, this quick and easy recipe is exactly what you need!
This cookie dough recipe has all the flavors of your favorite Tollhouse Chocolate Chip Cookie recipe: the creamy brown sugar and butter vanilla base and the crunchy chocolate chips.
This chocolate chip cookie dough recipe has no eggs, so it's perfectly safe to eat the raw cookie dough. You shouldn't eat a standard chocolate chip cookie dough recipe because the raw eggs can contain salmonella, and salmonella can make you very, very sick.
What you'll need to make the best edible chocolate chip cookie dough
EQUIPMENT
INGREDIENTS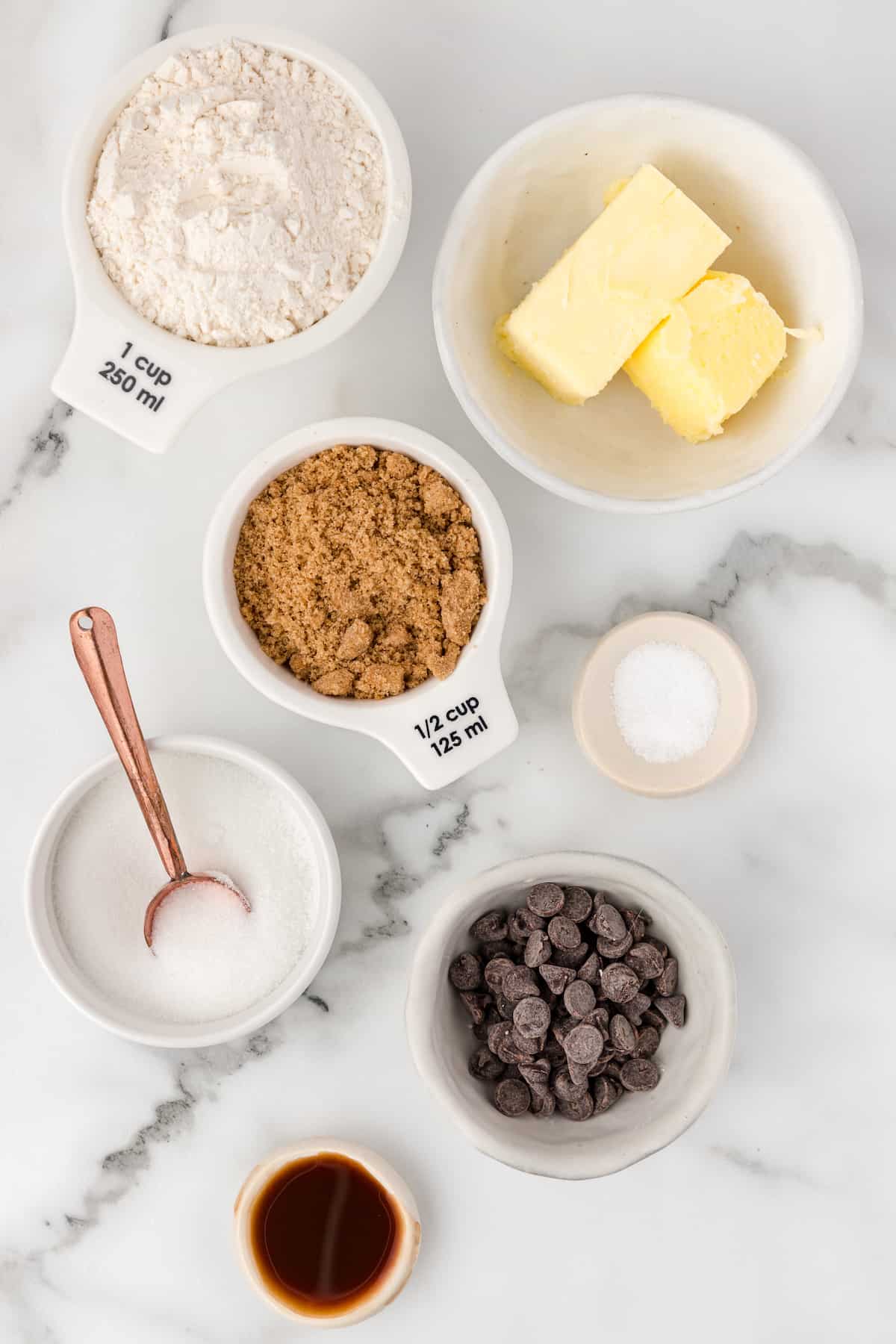 See printable recipe card at the bottom of the page for measurements and nutritional information.
All purpose flour - You're going to heat treat flour here, which means cooking it for a few minutes to kill any bacteria that it may be harboring.
Brown sugar
Salted butter
Granulated sugar
Vanilla bean paste or equal amount vanilla extract
Semi-sweet chocolate chips - You can use whatever chips you like, including white chocolate chips, dark chocolate chips, or peanut butter chips.
How to make the best edible cookie dough recipe
Spread the flour on a baking sheet and bake in a preheated oven for 5 minutes at 350°F.

In a medium sized bowl, mix the brown sugar, granulated sugar, and butter with an electric mixer.

Next add in the vanilla and salt. Mix.

Add to the flour to the wet ingredients. Mix until dough forms.

Add the chocolate chips and fold it into the dough with a rubber spatula.

Using a teaspoon or small cookie scoop, scoop cookie dough into one-teaspoon spoonfuls and place in between the palms of your hands. Rub your palms together to form a ball to make cookie dough bites. Place on a baking sheet lined with parchment paper (so they don't stick).

Store in an airtight container in the refrigerator.

Do you have to cook the flour before you make edible cookie dough?
Yes. Raw flour can harbor harmful bacteria. Since you're basically eating the flour raw, cooking it is a necessary step.
Make these cookie dough bites into cookie dough ice cream with this recipe!
Try these other delicious desserts:
Recipe