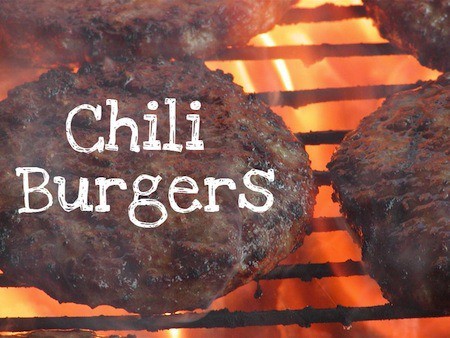 In honor of Memorial Day and the whole start of summer thing, I want to share my favorite burger recipe with you.
This isn't a recipe that starts with "use your favorite patty." This is a recipe for the hamburger patty itself.
Joe and I each had a one of these burgers at 10:30 last night. We'd eaten a late lunch, and supper time came and went without notice.
After he put Grace to bed, Joe decided to process and freeze the ground meat he'd gotten on sale earlier in the week. We both realized that we were starving, so he kept two burgers out and cooked them instead of freezing the entire batch.
Health-wise, it was stupid to eat so late, but burgers never tasted so good! The secret ingredient in these burgers (aside from the boatload of spices) is fresh onion and pepper.
The raw veggies cook along with the meat, and they give the finished burger just a hint of grilled onion and pepper.
Joe makes his burgers ¼ pounders. He measures each one using a food scale, and he packs them in small Food Saver bags in packs of 4 patties. The packages go directly into our large chest freezer until we're ready to eat them.
We like to top our chili-burgers with cheddar cheese and A-1 sauce, but you can dress these burger just as you'd dress any burger.
How do you prepare your burgers? Just meat? A combination of meat and bread crumbs and eggs? Something else?
Recipe