Fruit salad. Yummy, yummy!
If you're the parent of a toddler, you probably get the fruit salad reference.
If you're not the parent of a toddler, you should be glad you don't get the reference. It's from a song by The Wiggles. Some days, Grace wants that song on repeat the whole way to school.
I'm always glad it's a short drive to school, but on those days, I'm especially thankful.
Anyway.
In my quest to get 5 servings of fruits and vegetables per day, I've been eating a lot of crudites with balsamic vinegar dressing for dipping. So delicious.
We've also been making a lot of fruit salads. I have a beautiful glass trifle bowl, and we cut the fruit up and layer it in the bowl for a nice presentation.
The recipe for this fruit salad is almost a non-recipe, but here it goes: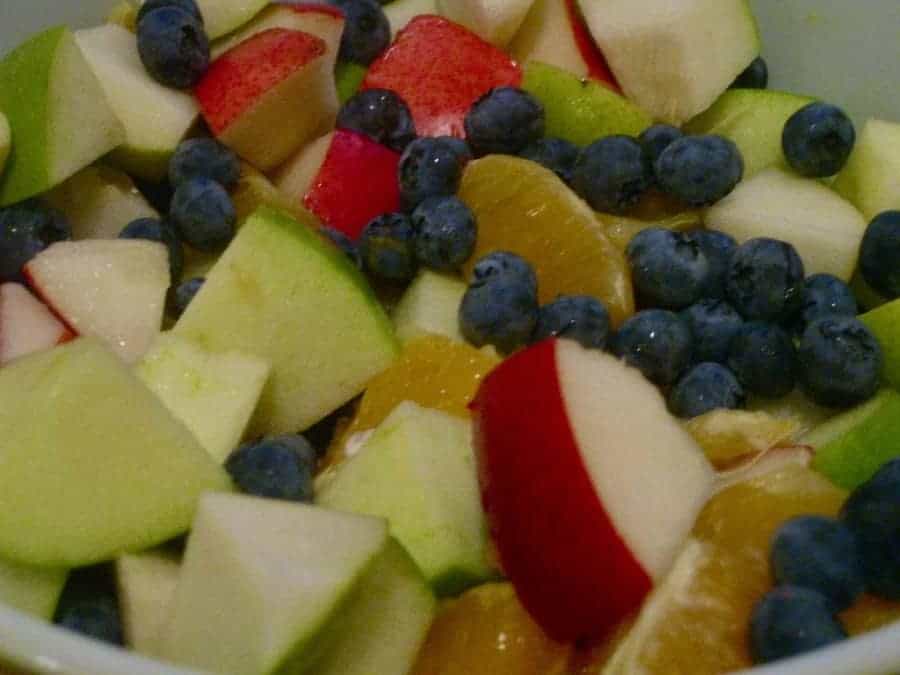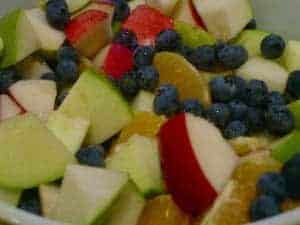 Recipe
Photo by April Zosia