These healthy baked pumpkin spice donuts are packed with pumpkin and cinnamon, dipped in a sweet milk and sugar glaze, and sprinkled with walnuts, making them the ultimate fall breakfast or dessert! This easy baked pumpkin donut recipe makes moist and fluffy cake donuts that are guaranteed to be fall favorites!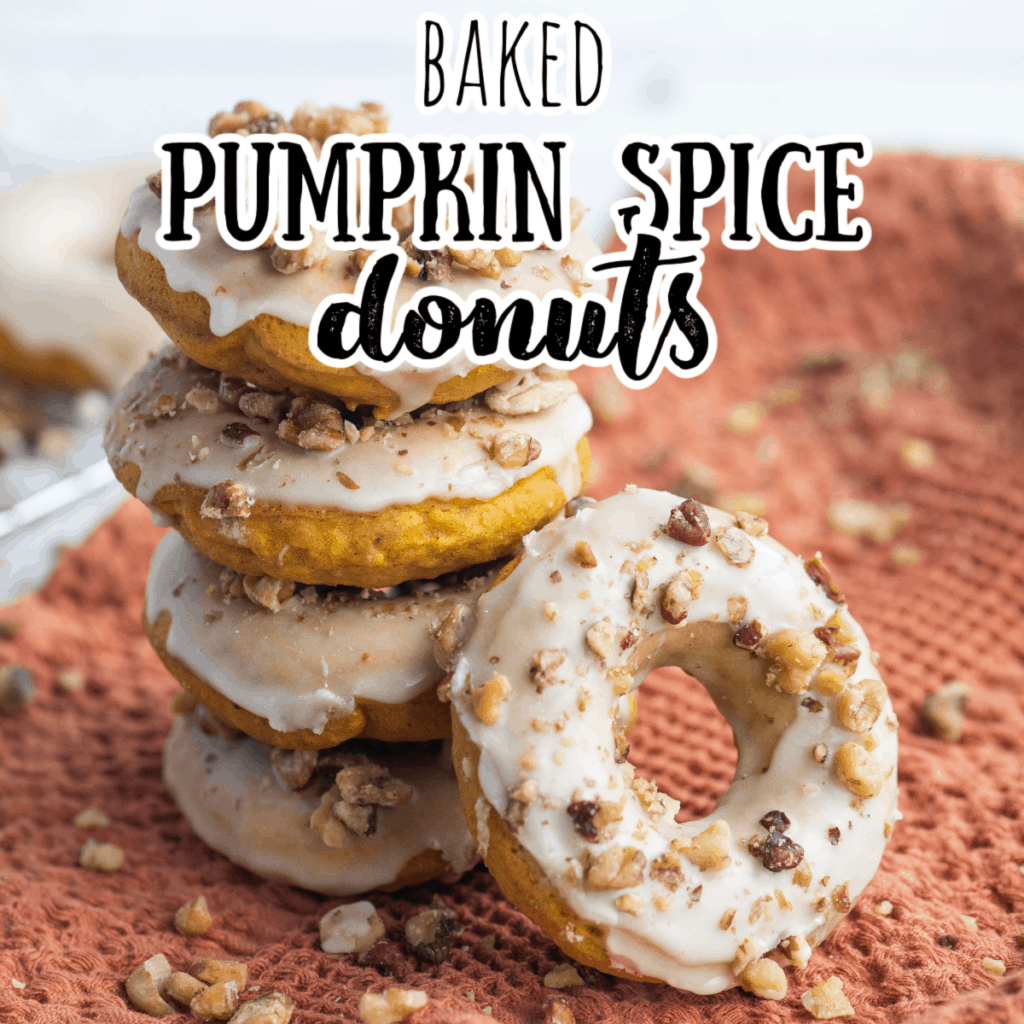 I love to make baked donuts because they are really simple, quick, and easy to prepare, and because they are way healthier than their deep fried cousins.
And baked donuts combined with my favorite fall flavor, pumpkin? Heaven.
What you'll need to make this baked pumpkin spice donut recipe
Equipment
You will of course need standard cooking tools like mixing bowls and spatulas. You'll also need either a couple of standard donut pans or mini donut pans. You'll also need some piping bags to neatly get the batter into the donut pans. You'll notice in my photo below that I used a piping tip in my bag, but you really don't have to. It works just as well to just cut the end of the piping bag the size you need and just go with that.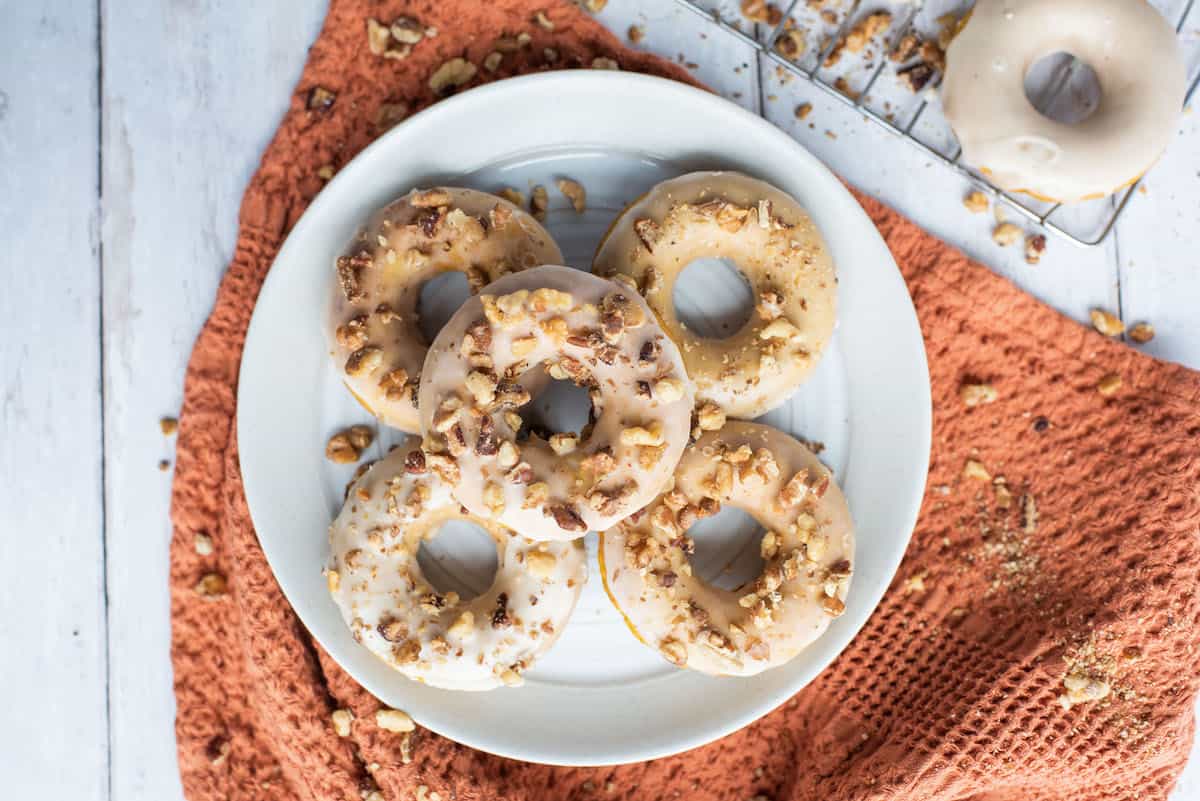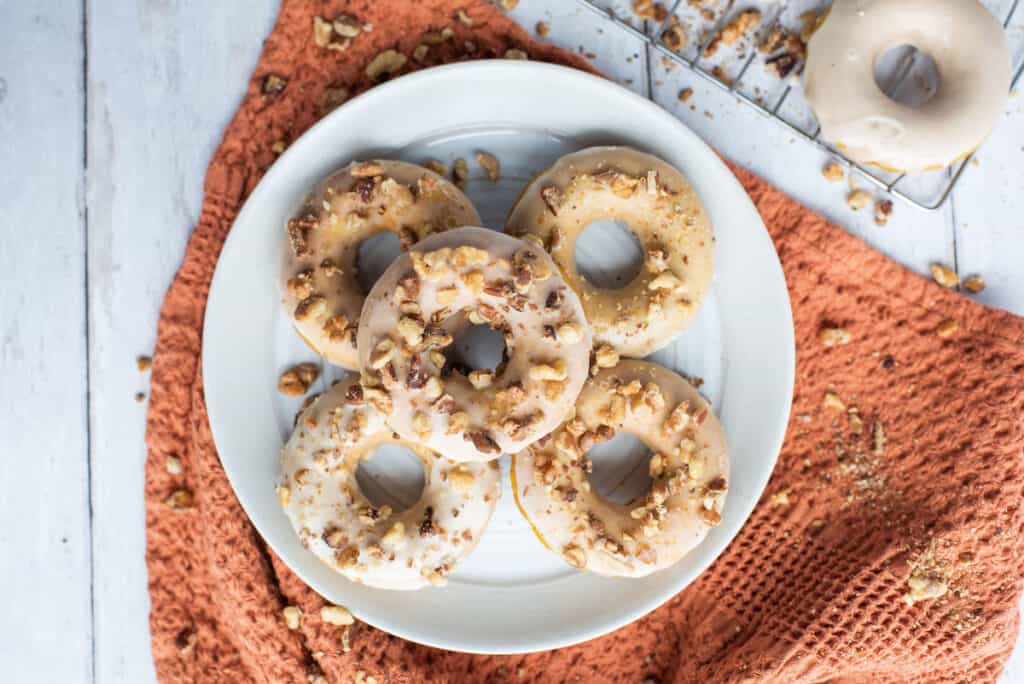 Ingredients
For the donuts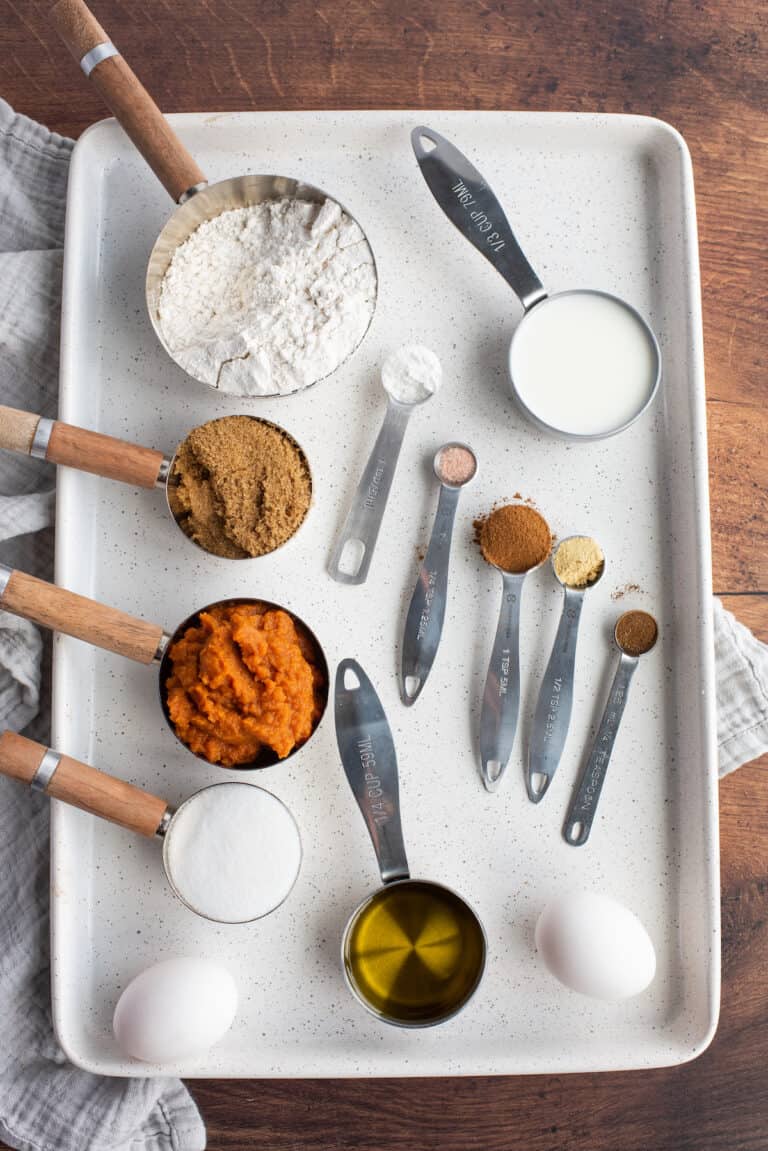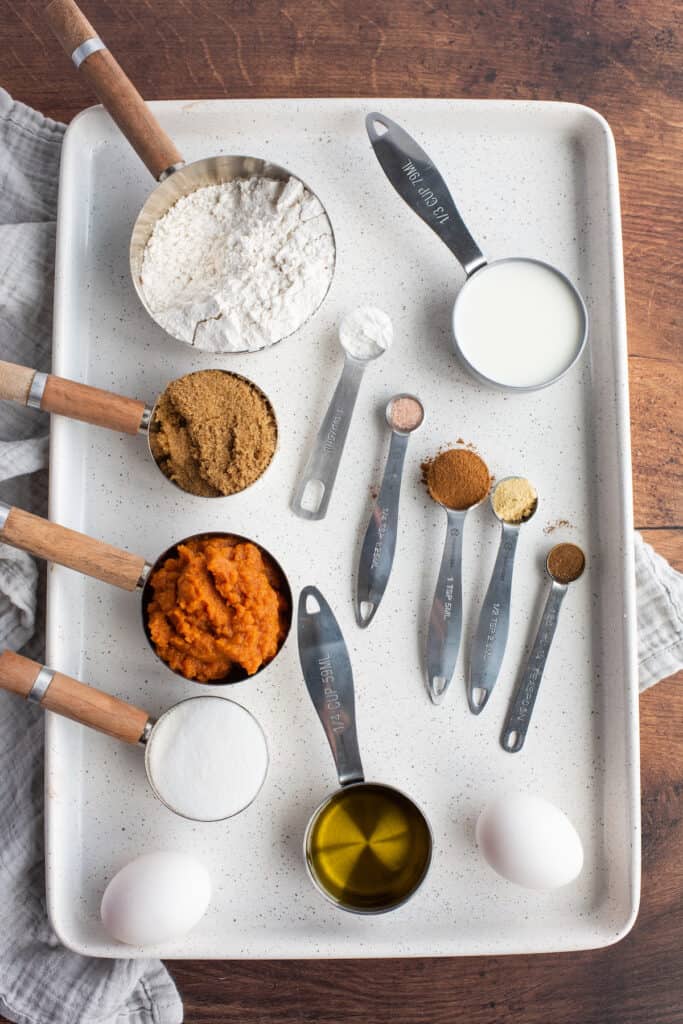 2¼ cups flour - Spoon and level the flour when measuring it, otherwise you'll wind up with too dense donuts.
½ cup white sugar
⅓ cup brown sugar
½ tsp salt
1 tsp baking powder - This helps the donuts to rise during baking.
1 tsp ground cinnamon - If you have a pumpkin pie spice that you really like, you can use 1¾ teaspoons of prepared pumpkin pie spice in place of the spices in this recipe.
½ tsp ground ginger
¼ tsp ground cloves
1 cup pumpkin purée - Make sure you get 100% pure pumpkin purée and NOT pumpkin pie filling. Pumpkin pie filling already contains spices, and I don't care for the blend of spices they use. Maybe you do, and then you could use it and skip the other spices, but I prefer to add my own spices.
Because you only need 1 cup of pumpkin purée, you'll have some leftover from the can. You can use it to make pumpkin pie overnight oats or pumpkin flan.
2 large eggs
¼ cup olive oil
½ cup milk - Any dairy or non-dairy milk will be fine.
For the glaze & topping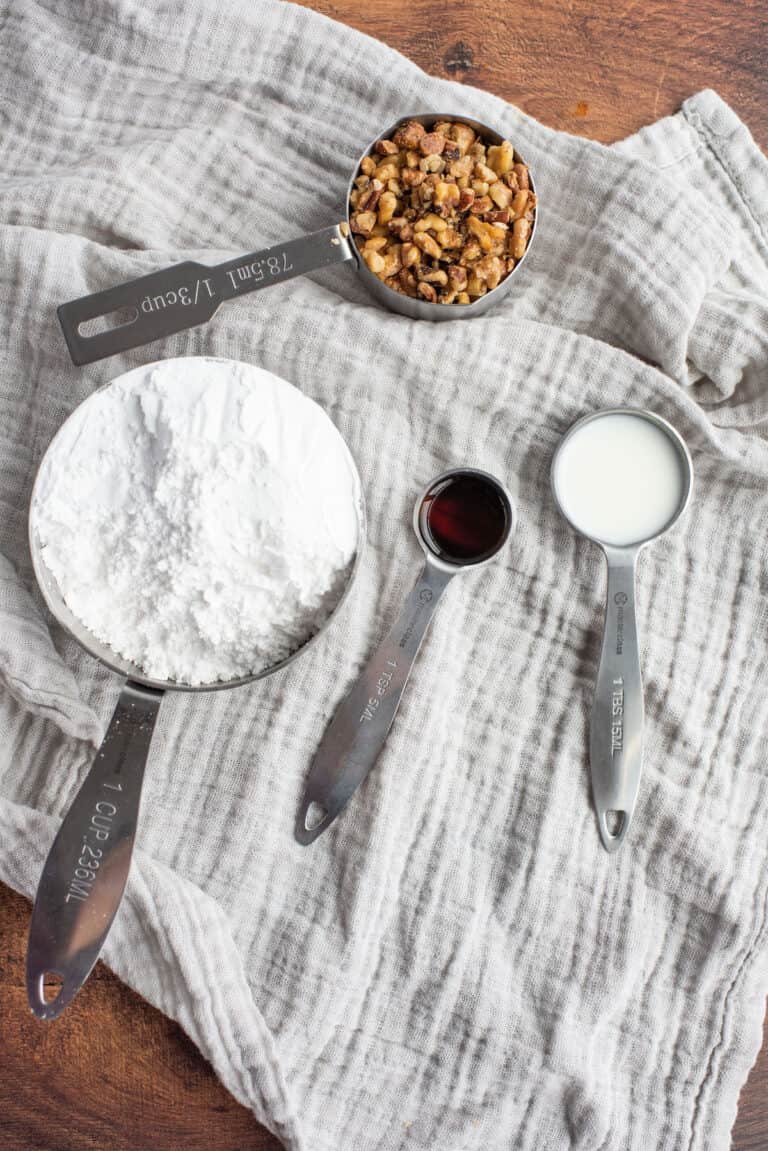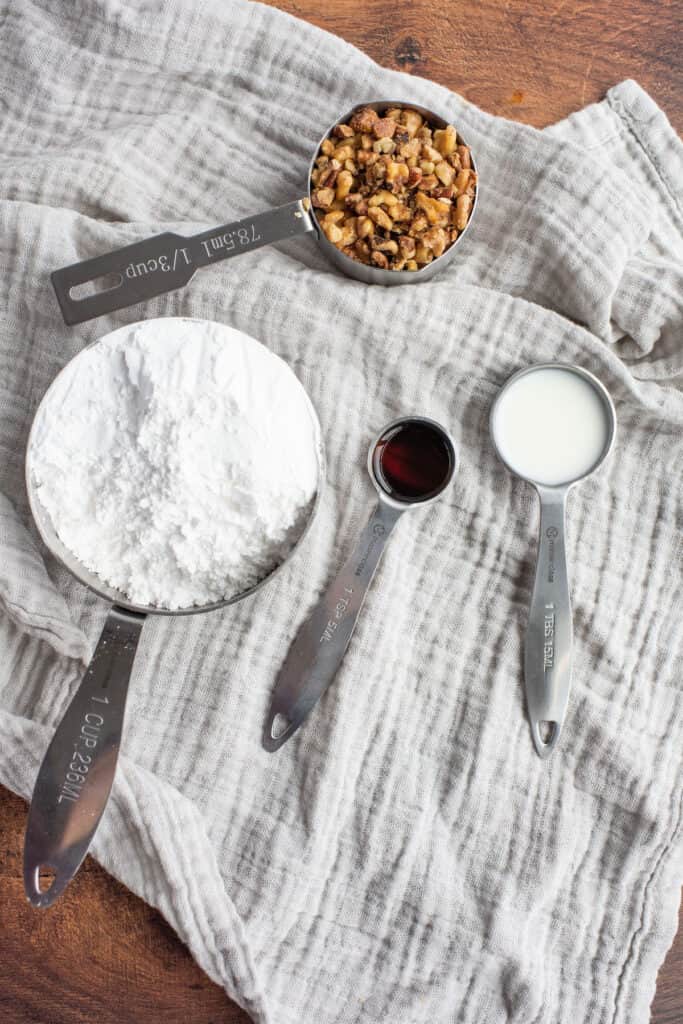 2 cups powdered sugar, also called icing sugar or confectioners sugar - Examine this closely. If it has little lumps, sift it through a fine strainer to make sure your glaze is smooth.
2 tbsp milk - Any dairy or non-dairy milk will be fine.
1 tsp vanilla bean paste or equal amount of vanilla extract - I have switched over from using vanilla extract to using vanilla paste almost exclusively.
Vanilla extract is an alcohol-based liquid with the consistency of water. To make it, vanilla beans are soaked in alcohol for a long time (many months). There are no actual vanilla beans in extract.Vanilla paste on the other hand is a combination of highly concentrated vanilla extract, vanilla bean powder, and a binder (which can be either xanthum gum or corn syrup, read the label). It is the consistency of Elmer's glue.The reason I prefer vanilla paste is that, aside from having actual vanilla beans inside, the paste has a richer, more bold flavor, and it has no alcohol taste when it is not cooked. I hate the bitter flavor that traditional vanilla extract gives foods that are not cooked. That bitterness cooks off when heated, but in recipes like popsicles, buttercream, overnight oats, and the glaze in this recipe, the alcohol stays in and can taint the flavor if you are heavy handed with it (as I often am).
½ cup walnuts, toasted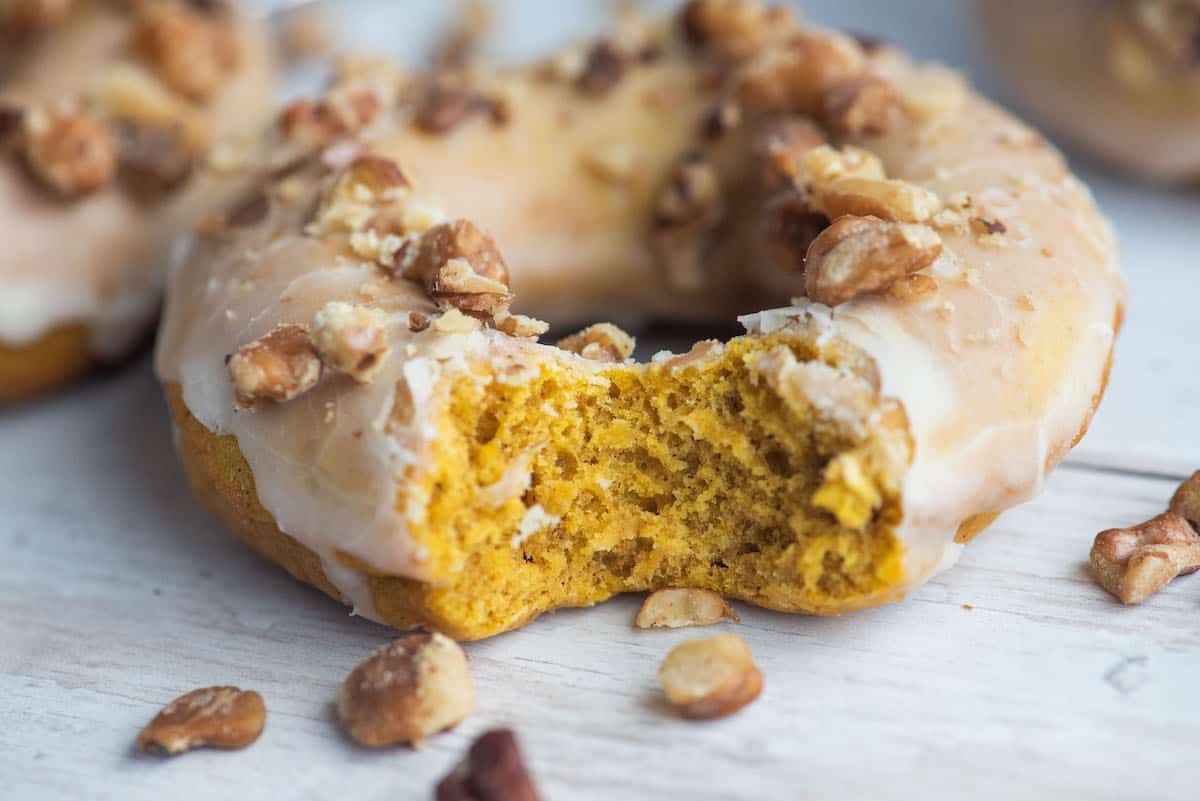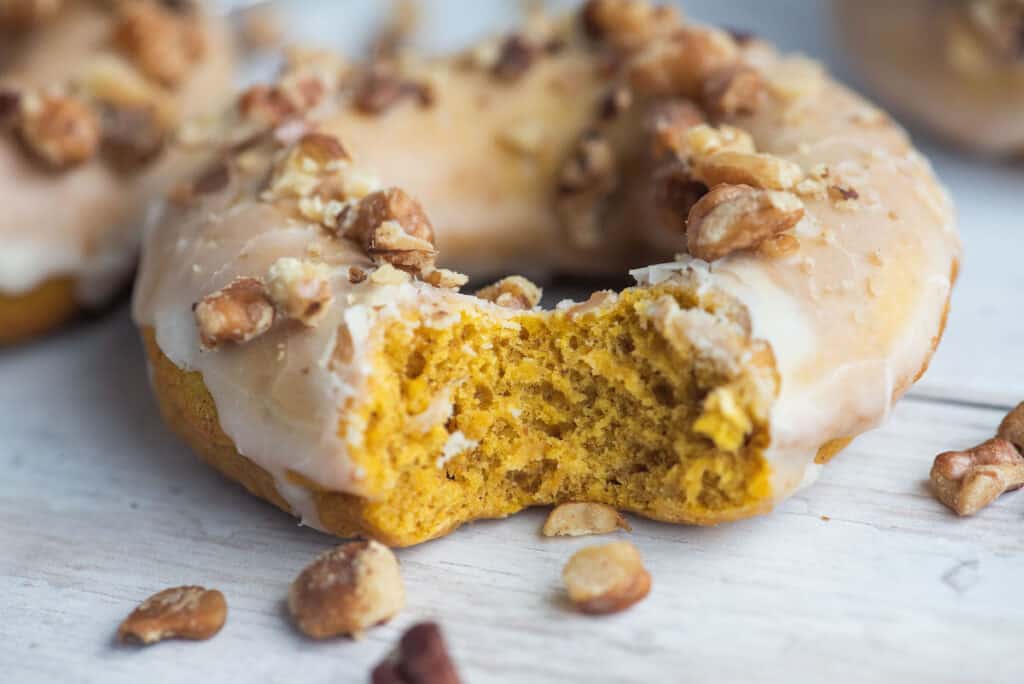 Can I make pumpkin donuts without a donut pan?
You could use a mini muffin pan and make donut holes. The baking time would still be about 10 to 12 minutes. Or you could use a regular muffin pan. The time for those should be more like 15 to 20 minutes. Check them frequently to make sure they don't burn.
How to make pumpkin spice donuts
Instructions
Preheat oven to 375º F.
Grease donut pan with butter or shortening and dust it lightly with flour. Turn the pan upside down over the sink or trash can and gently tap out any excess flour.
In a medium mixing bowl, whisk together flour, baking powder, cinnamon, ginger, cloves, and salt, and both sugars. Set aside.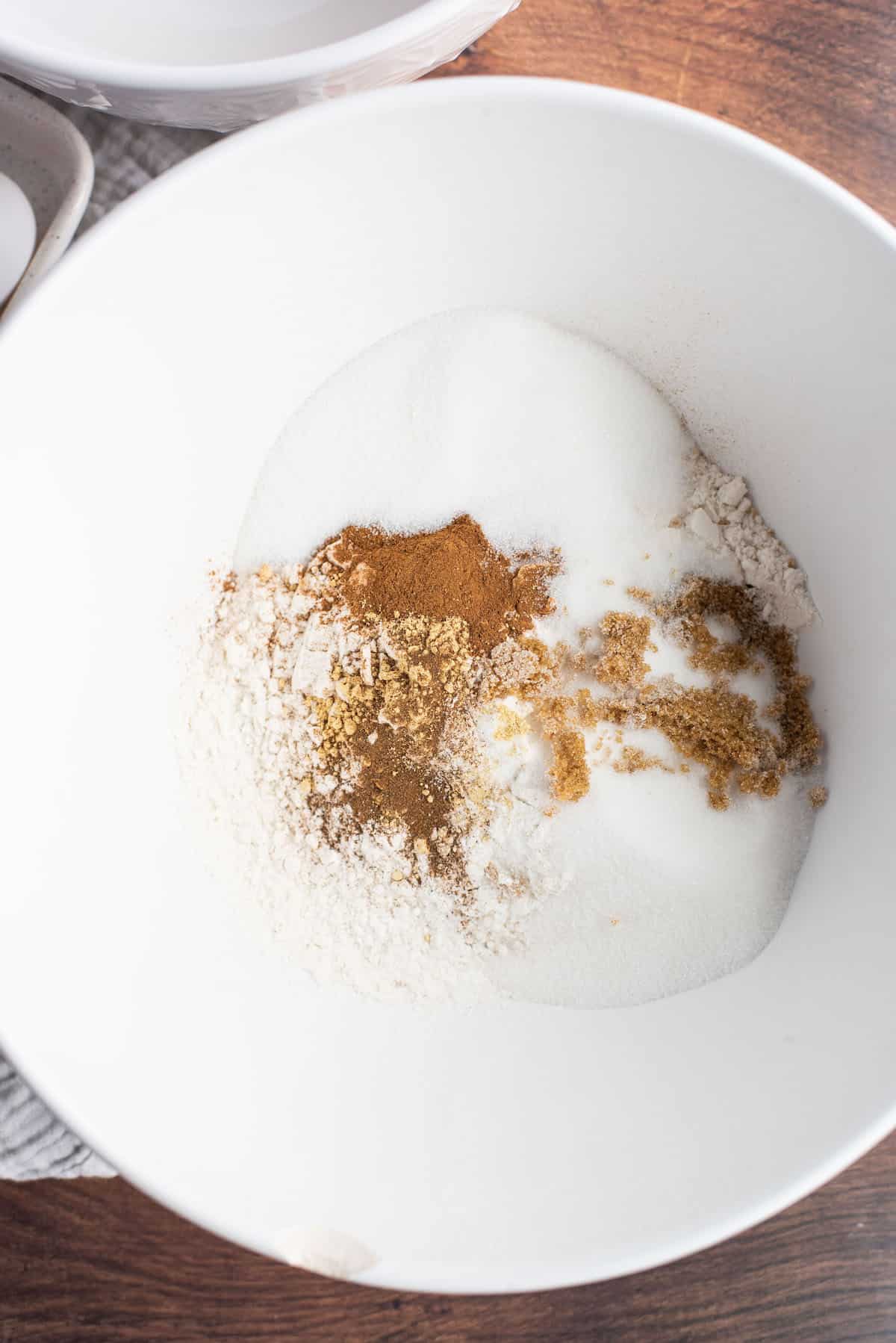 Pin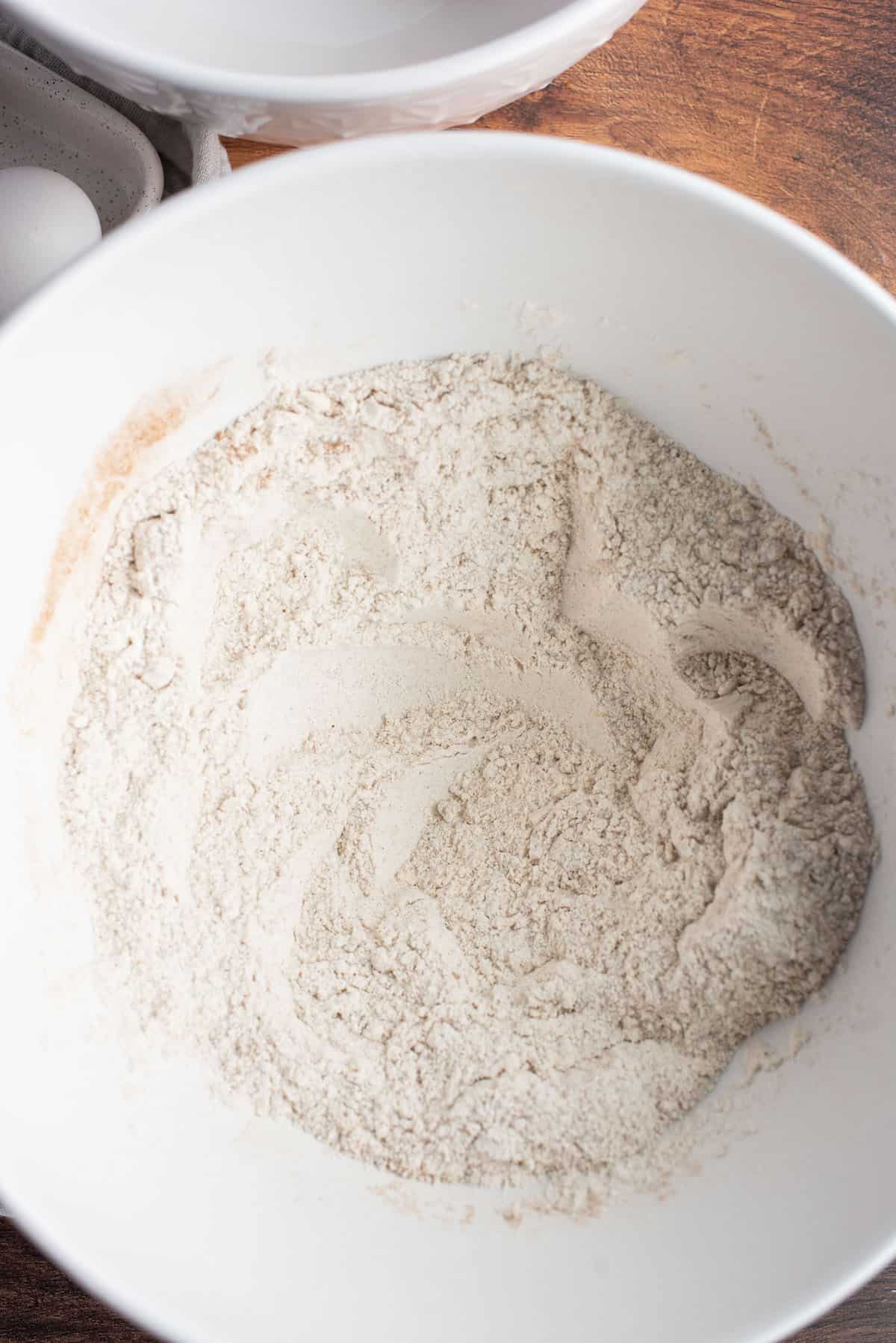 Pin
In a second medium mixing bowl, combine eggs, milk, olive oil, and pumpkin.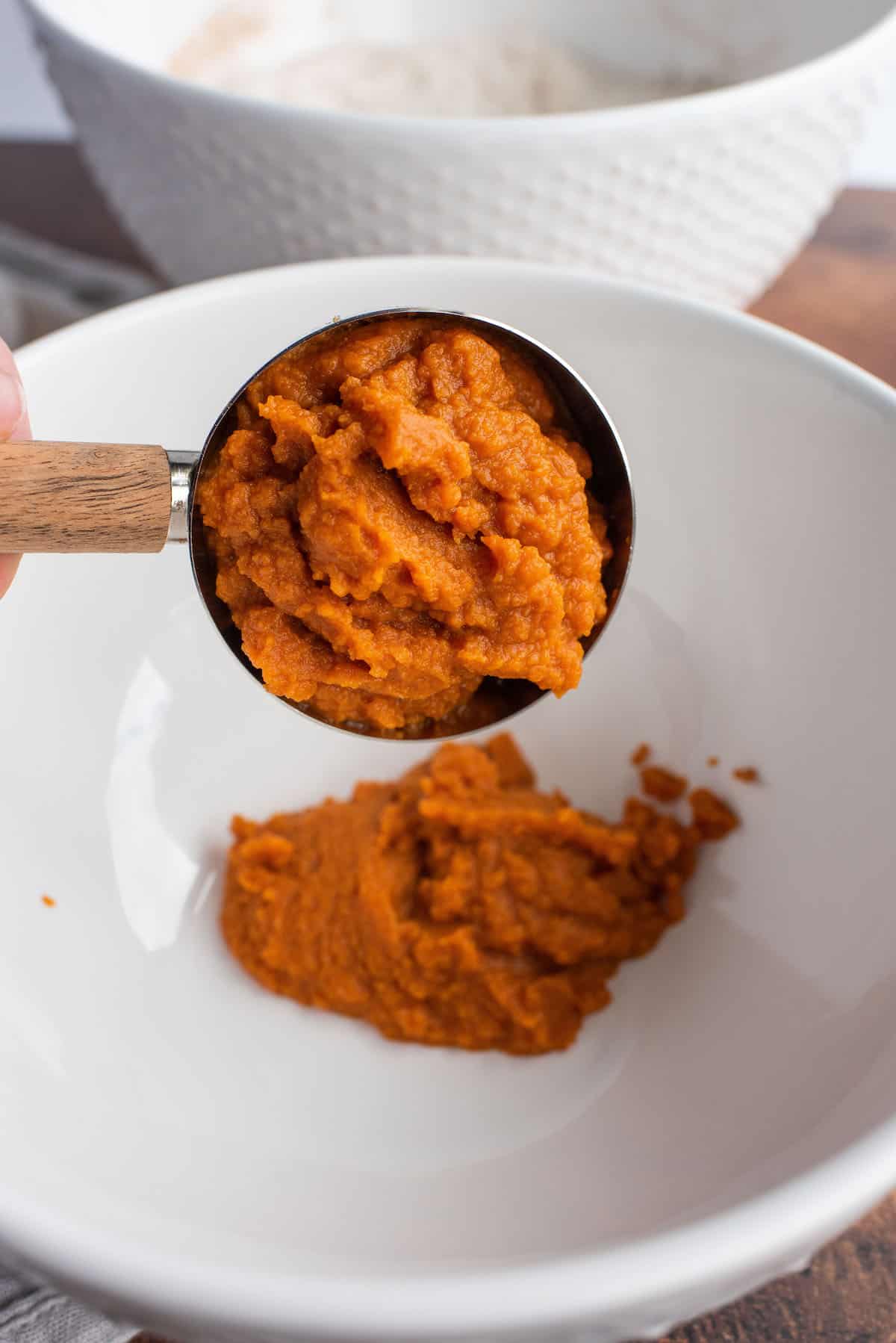 Pin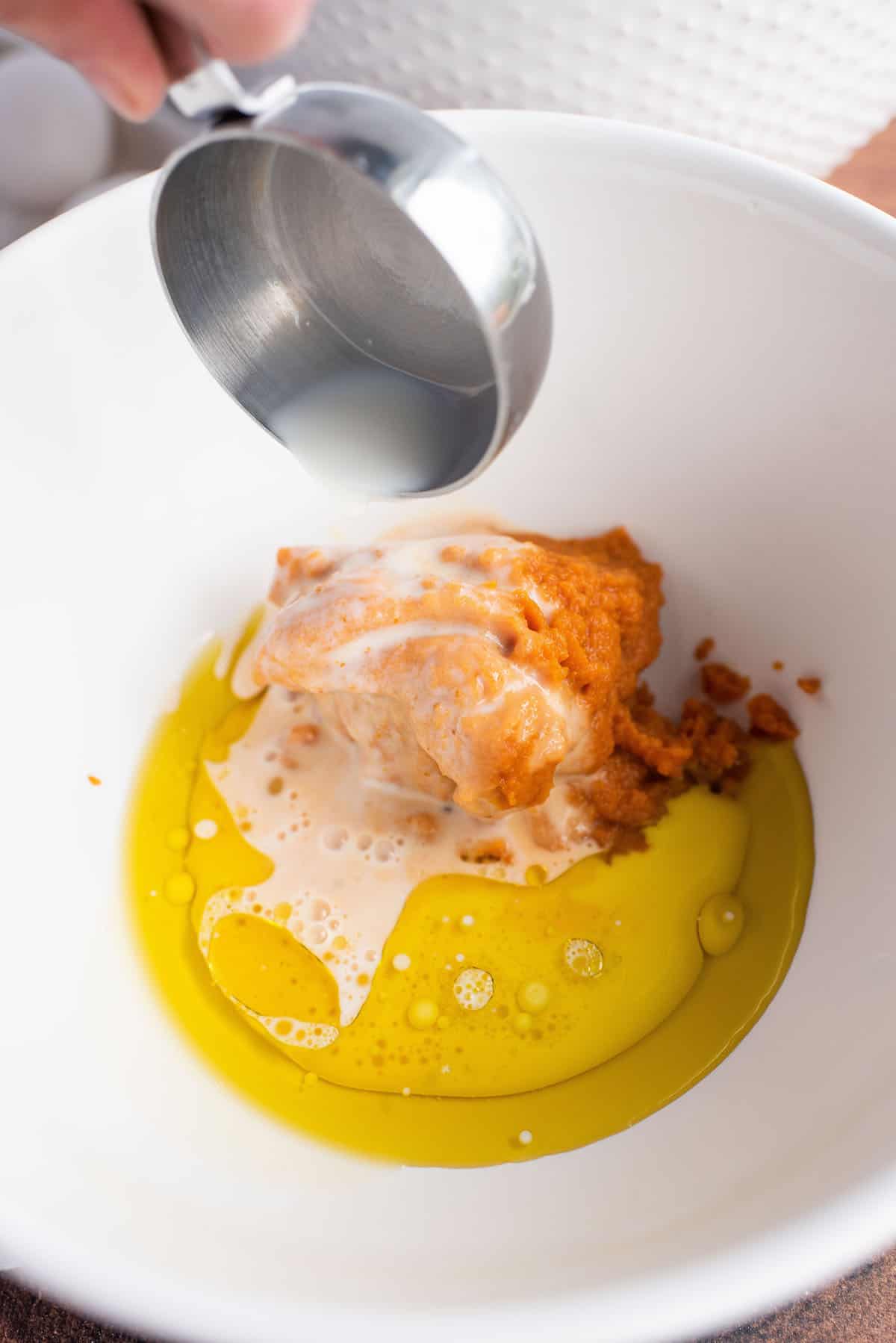 Pin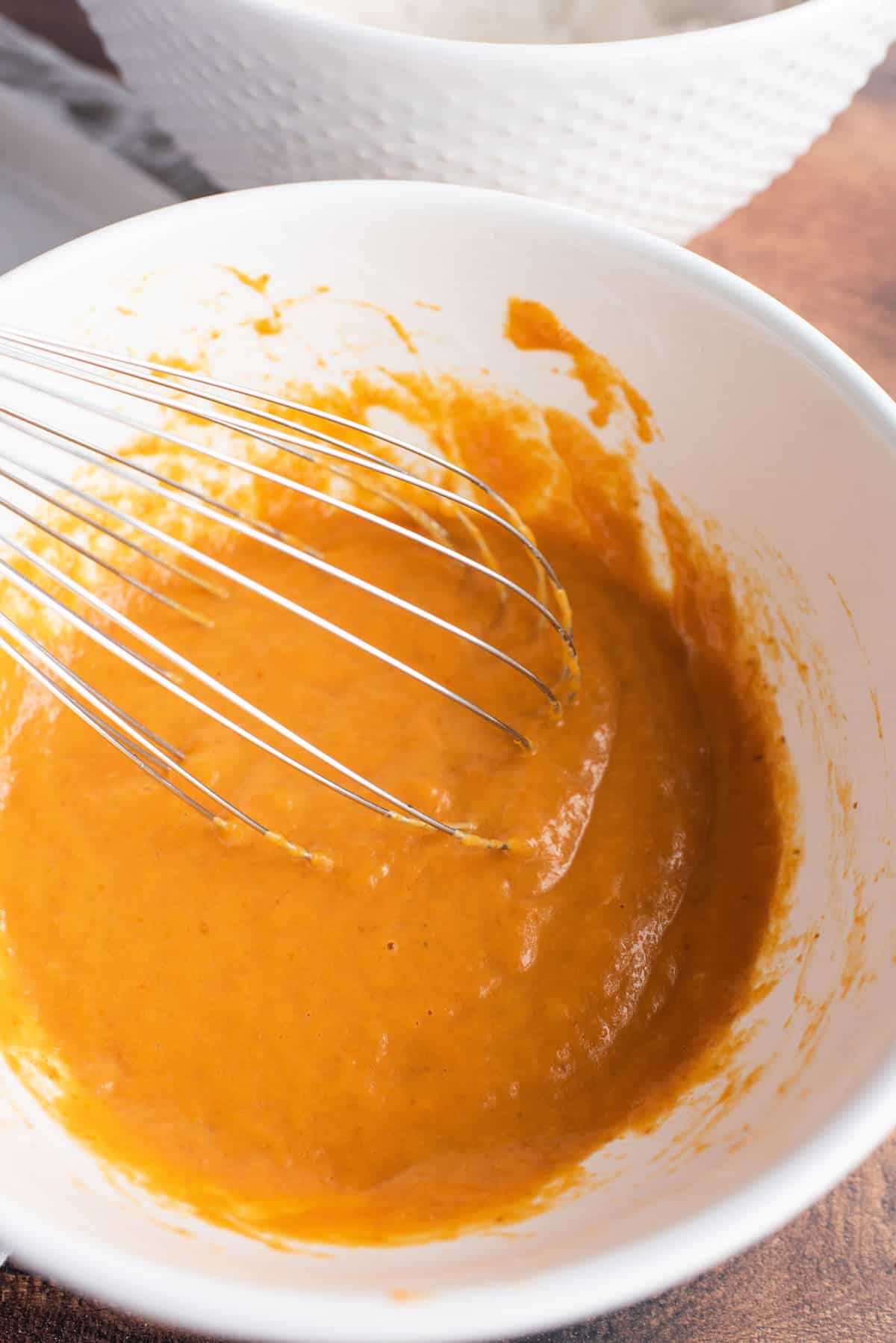 Pin
Add wet ingredients to dry ingredients and stir with a wooden spoon until just combined (don't over mix).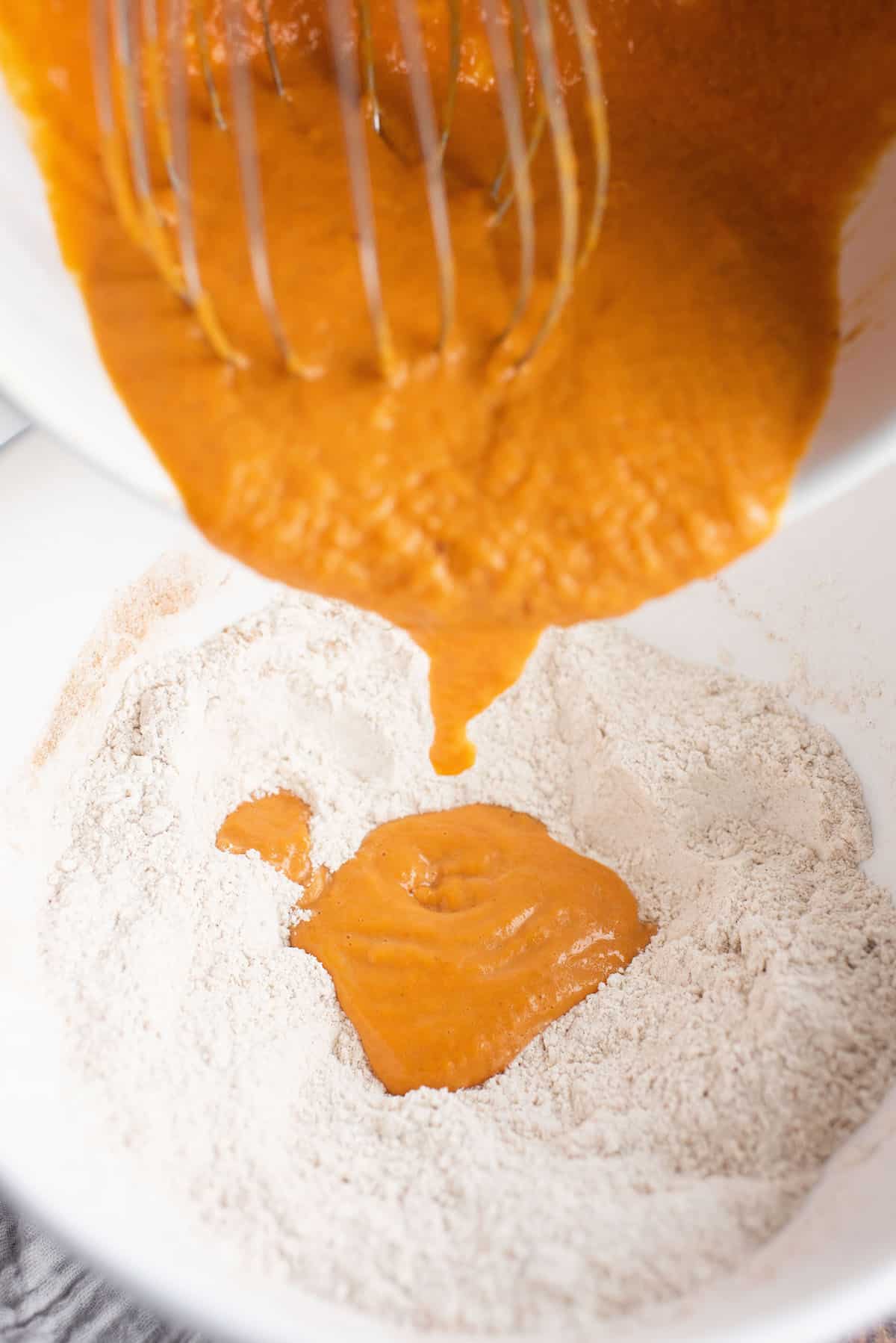 Pin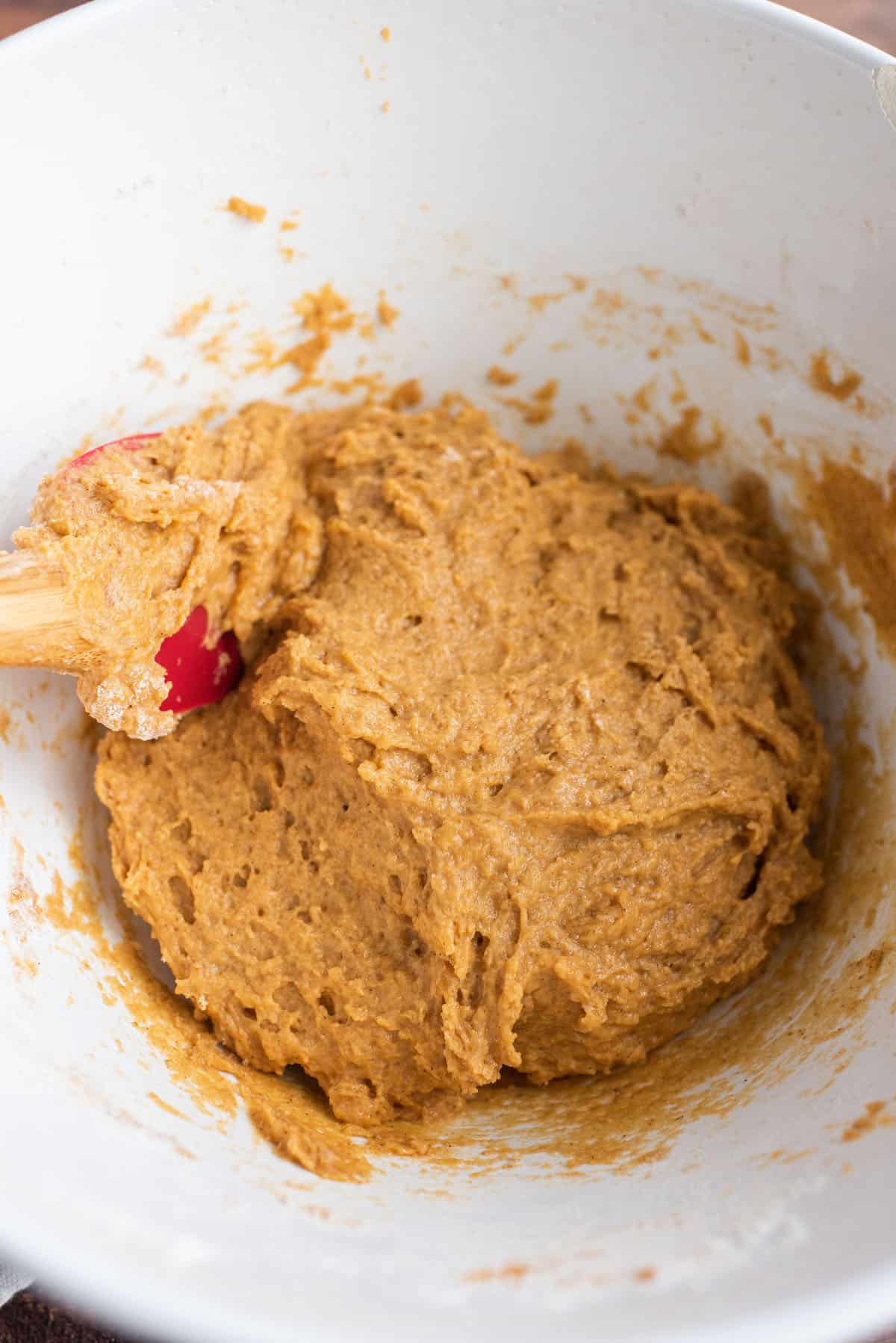 Pin
Fill a piping bag with batter and use that to pipe batter into the donut pan.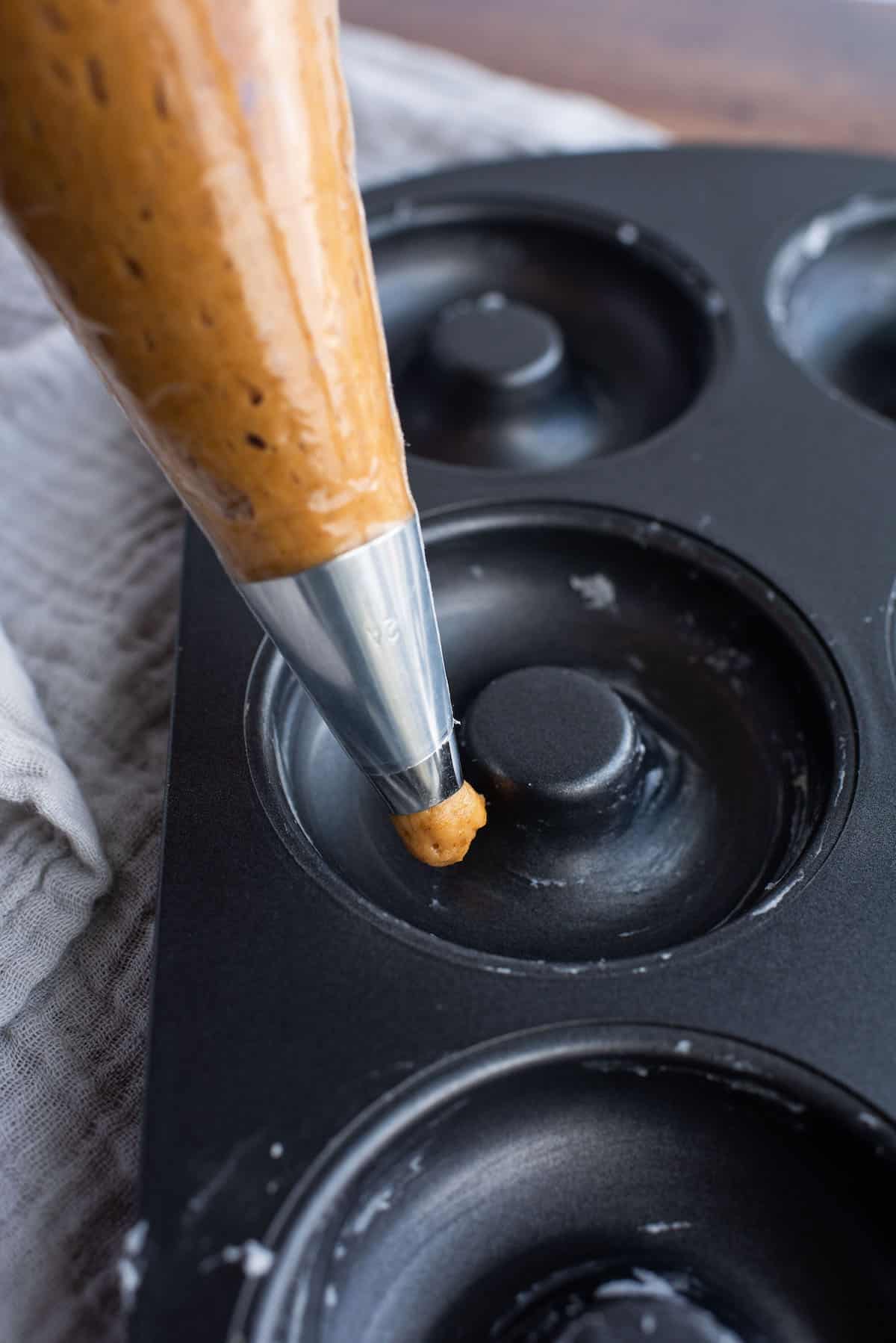 Pin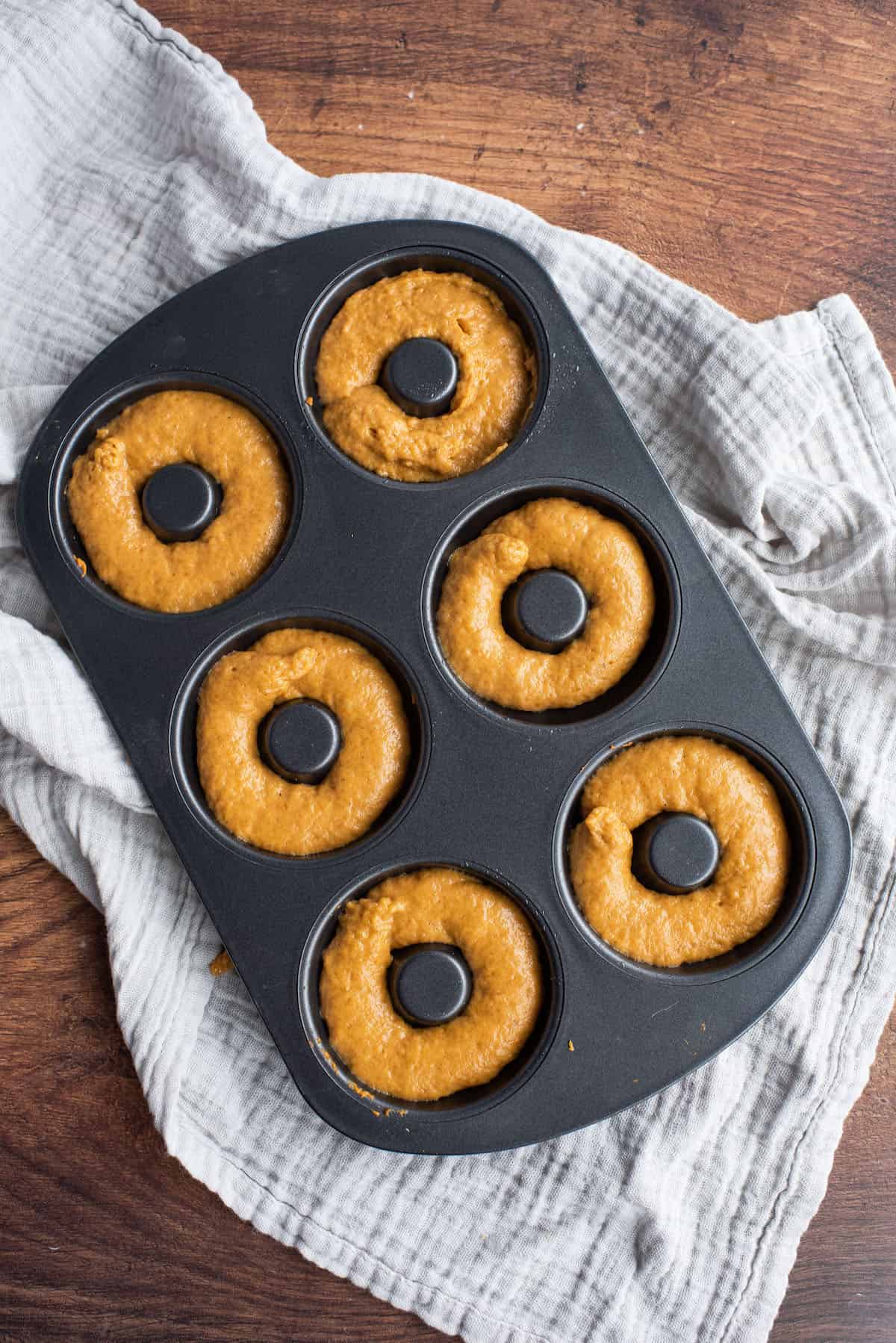 Pin
Bake 10-12 minutes, then allow to cool 10 minutes before turning out onto cooling rack. If you don't allow the donuts to cool slightly before turning them out, they may break.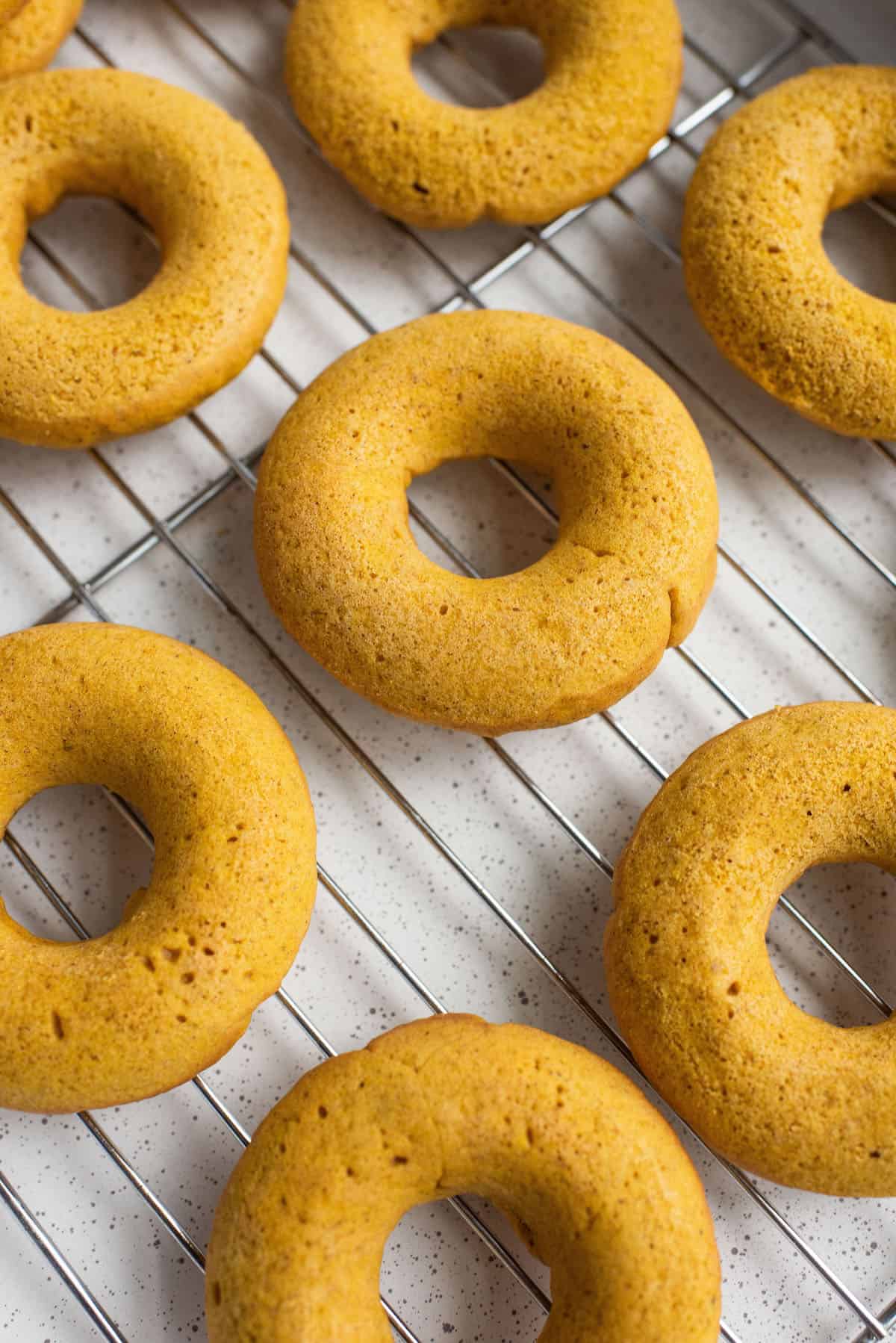 Pin
Cool donuts completely to room temperature before adding glaze.
Prepare glaze by whisking together all glaze ingredients in a medium bowl, adding extra milk until desired consistency is reached.
Dip each donut in glaze and then immediately sprinkle with nuts. Allow glaze to set for 20-30 minutes before serving.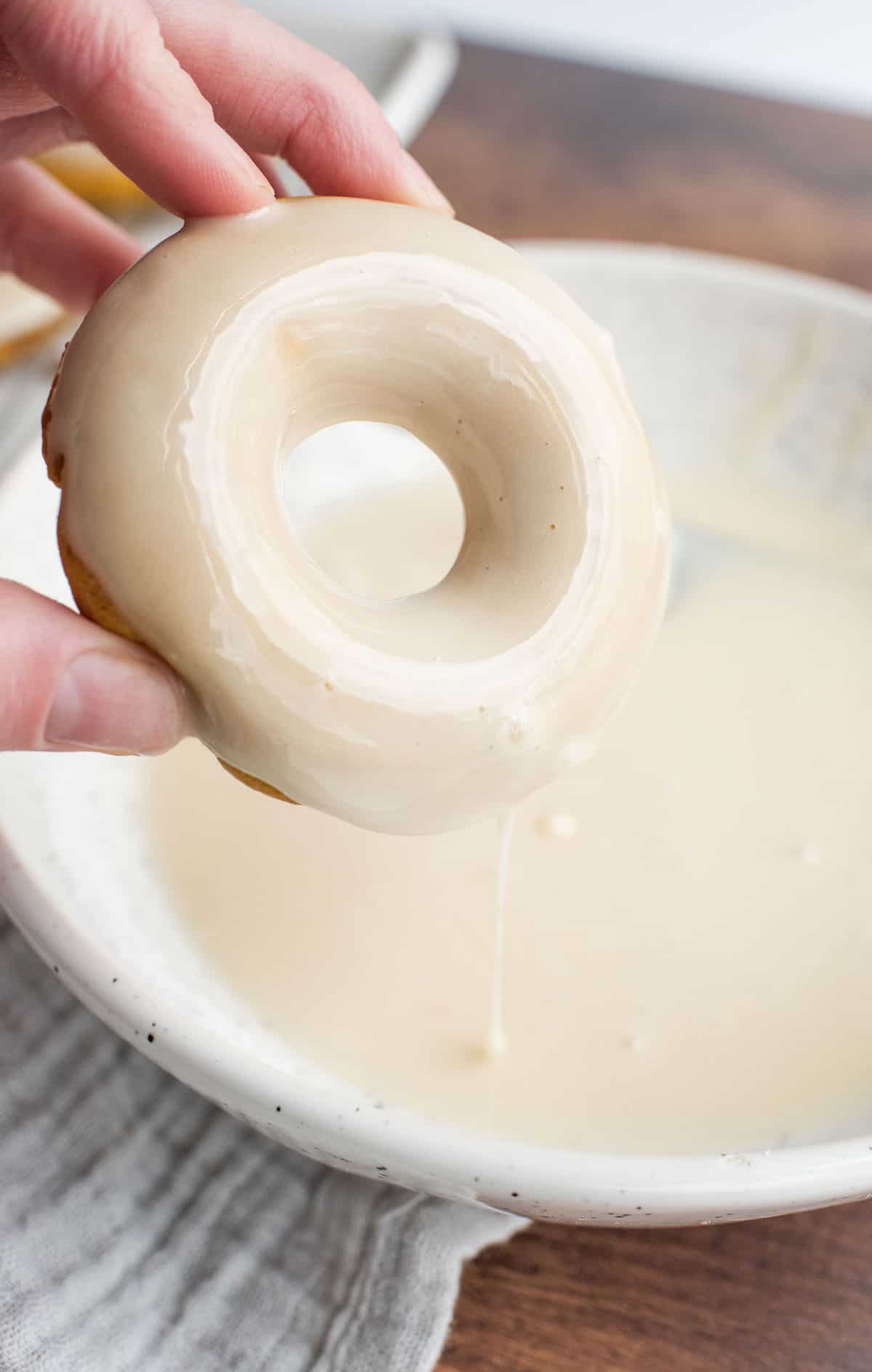 Pin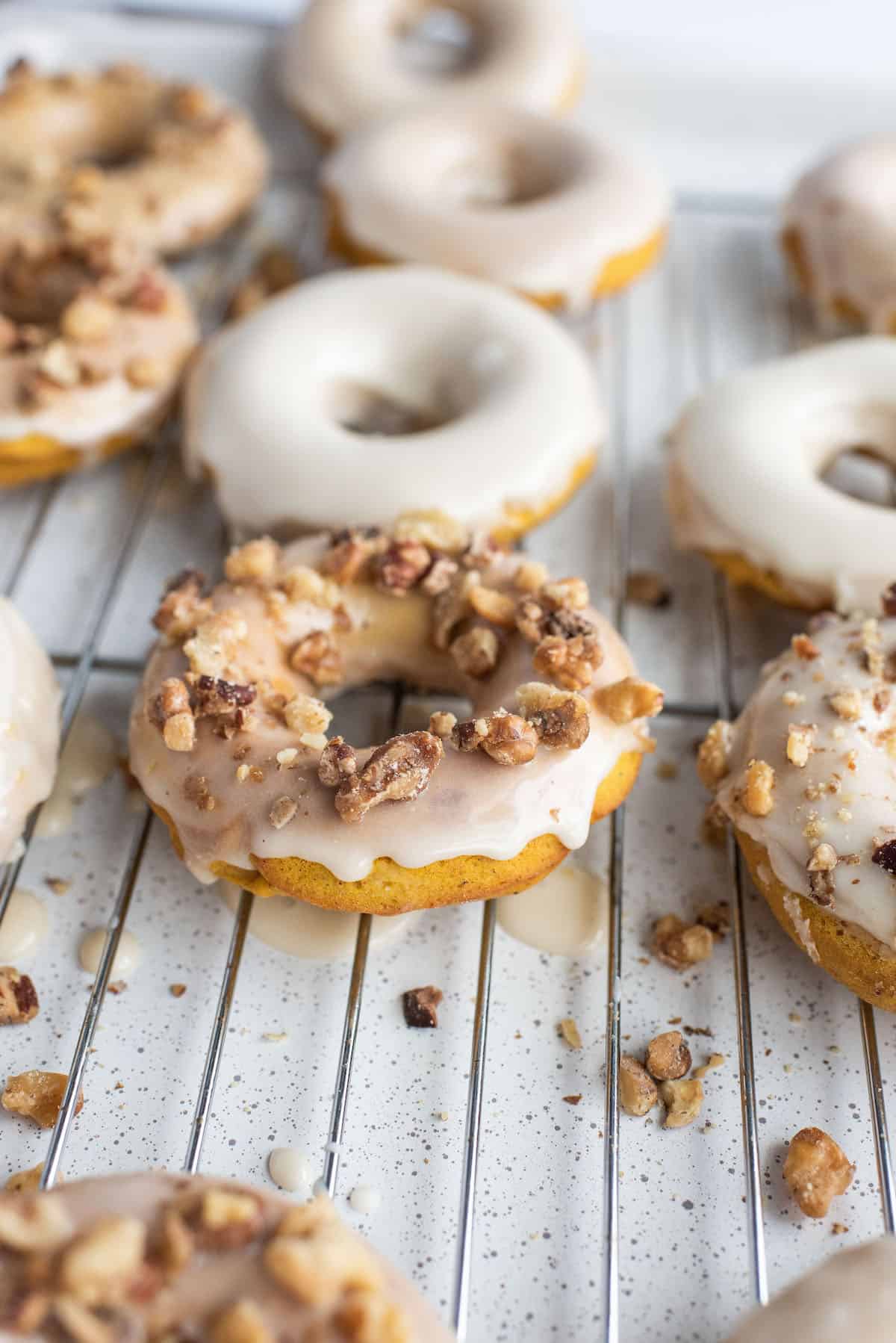 Pin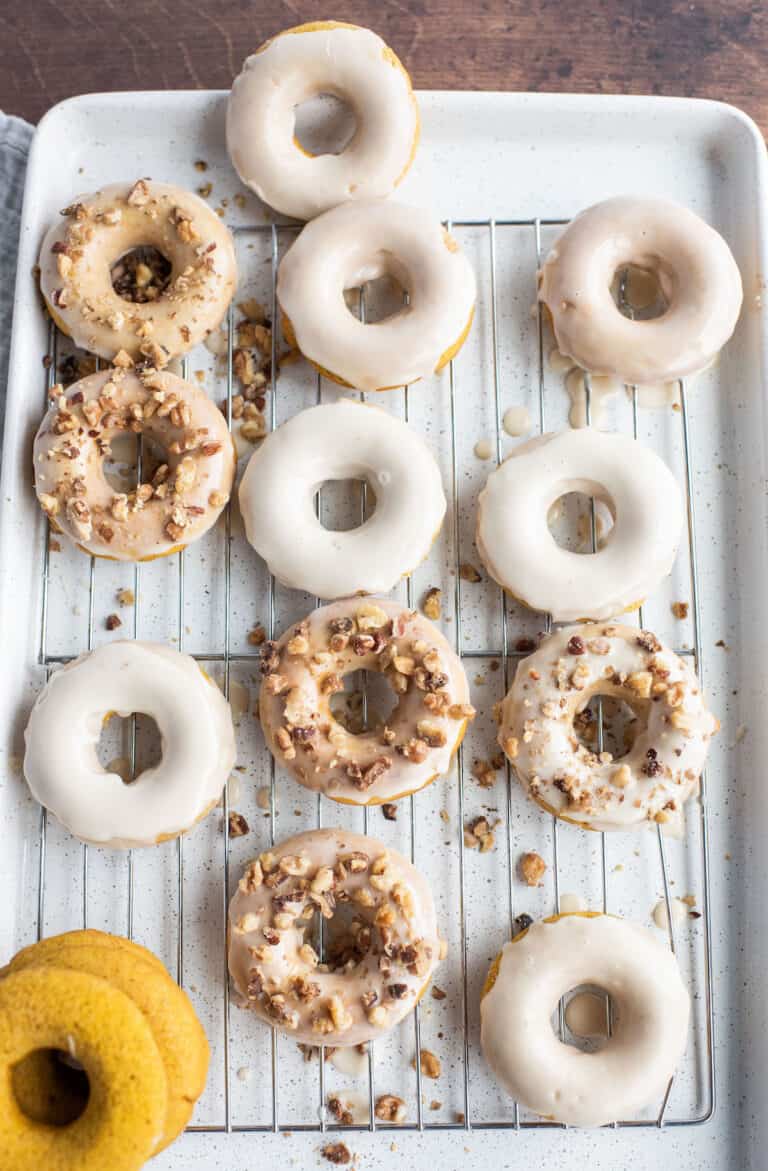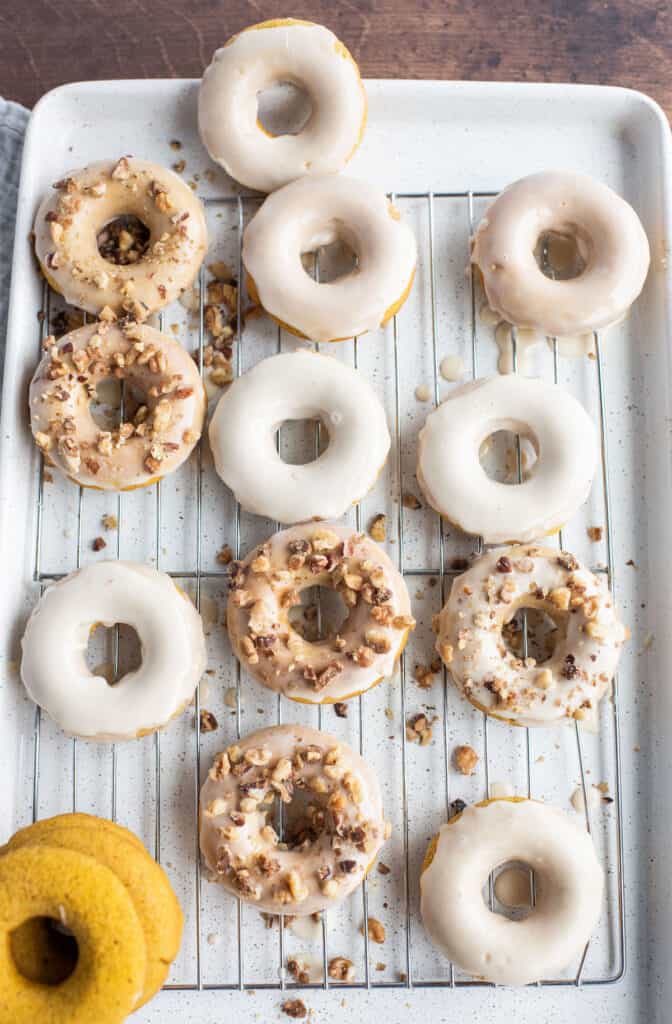 More baked donut deliciousness:
Recipe