Coffee cake crumb donuts that are baked and not fried! Soft, fluffy vanilla cake donuts with a delicious cinnamon brown sugar crumb topping and baked in a doughnut pan. It's such a delicious donut, and it's ready in just 30 minutes!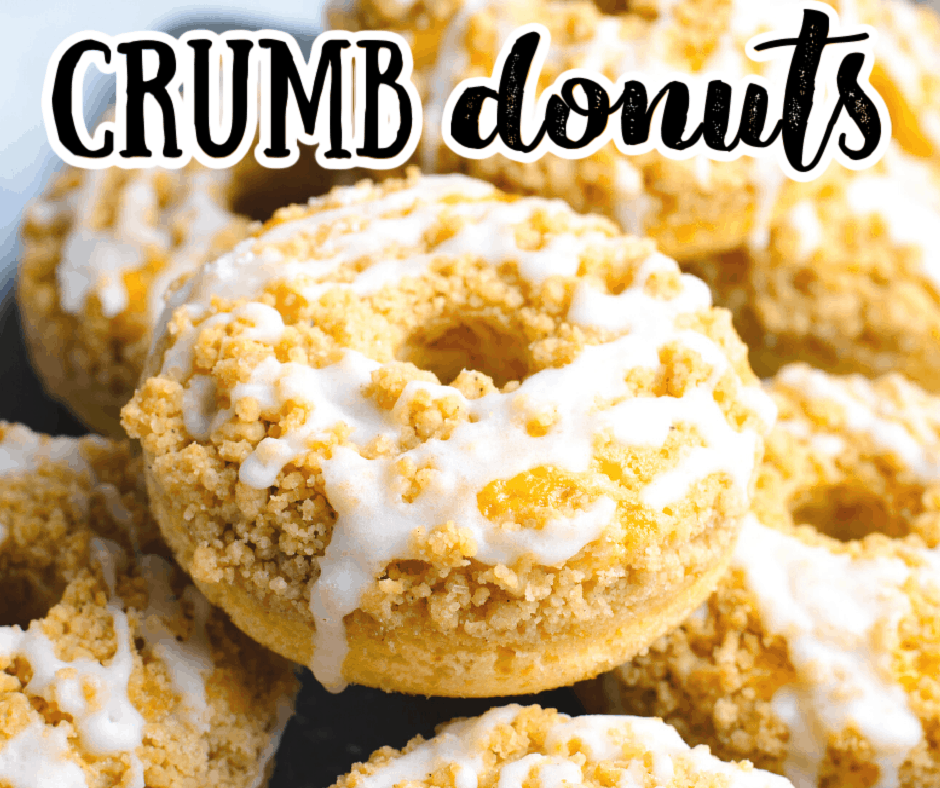 The best coffee cake crumb donuts
If you like coffee cake or crumb cake, these are the donuts for you! The actual donut part is moist and sweet, like cake. The crumb streusel on top is crunchy and buttery brown sugar heaven. It's almost like the streusel on top of my special pumpkin pie or on top of blueberry cobbler, and it is the perfect contrast to the soft, cake-like donuts.
Baked coffee cake crumb donuts have three parts:
What you'll need to make crumb donuts
Equipment
Ingredients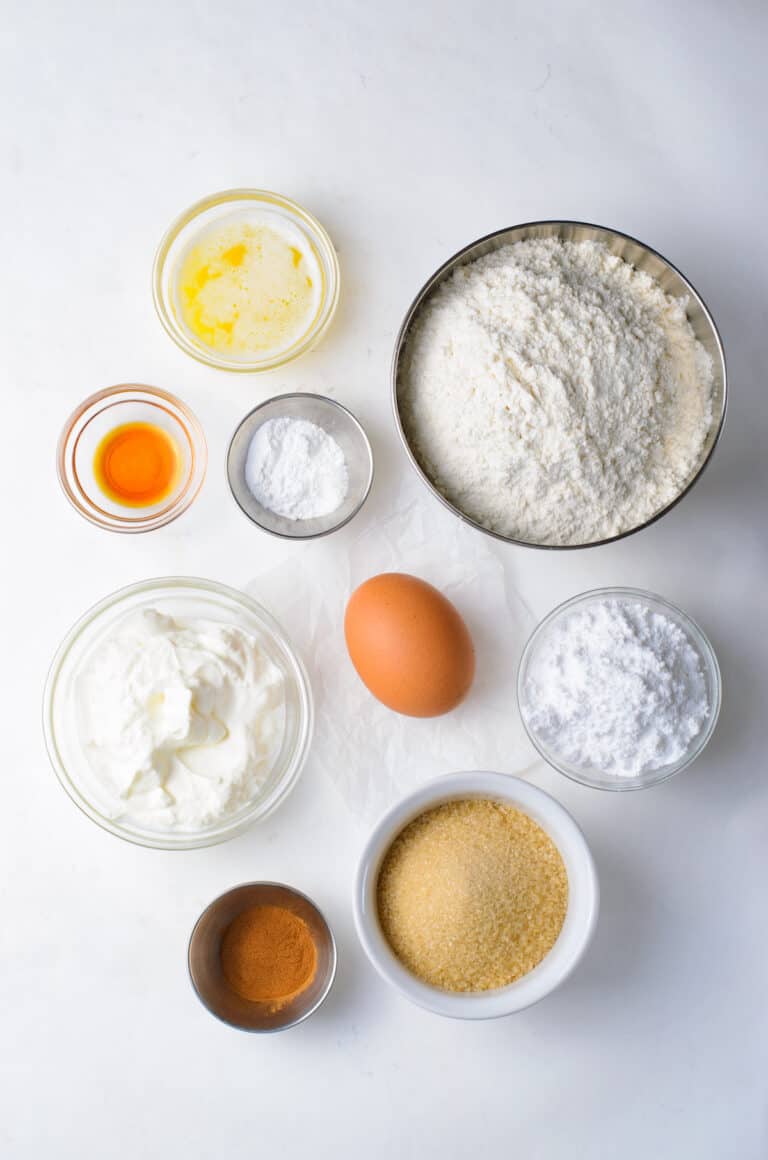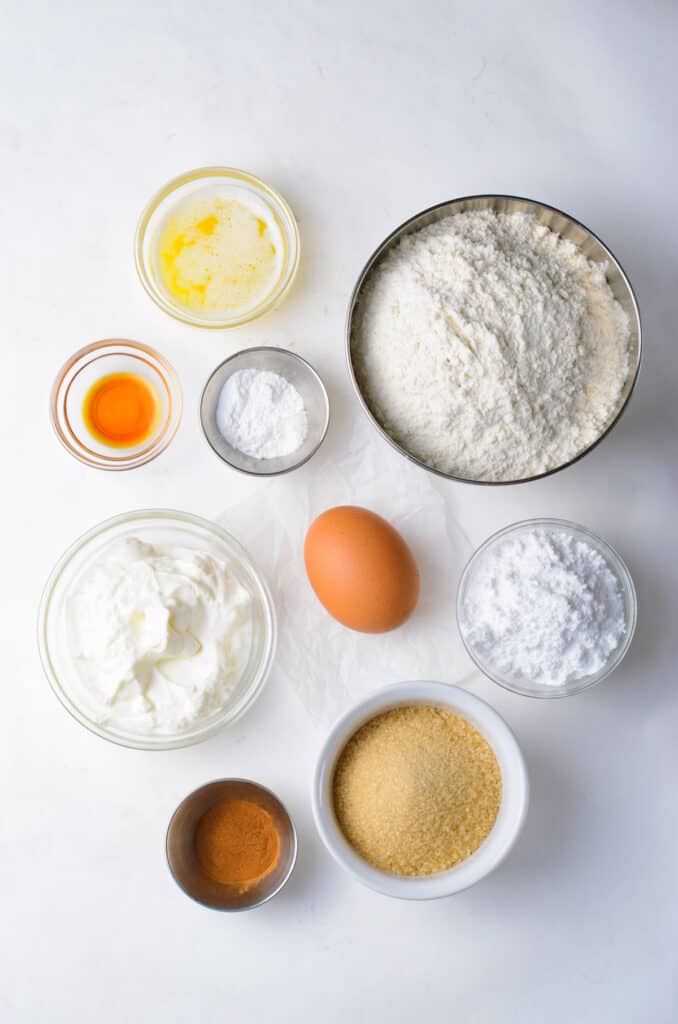 Preheat oven to 350°F.
Spray the donut pan with cooking spray.
For the crumb topping, combine butter, sugar, and cinnamon. Add the flour. Using a fork, mix until the mixture is crumbly. Set aside.

In a large bowl, whisk the flour, sugar, baking powder, and salt. Set aside.

In a medium bowl, whisk together the egg, sour cream, melted butter, and vanilla. Fold the wet ingredients into the dry ingredients.

Use a spoon or a piping bag to fill donut cavities with batter ¾ full.

Top each donut with just enough crumb topping to fully cover the batter.

Bake for approximately 15-18 minutes or until a toothpick comes out clean. Allow to cool slightly before flipping the pans upside down over a wire rack.

In a small bowl, whisk together powdered sugar, milk, and vanilla. Add to a piping bag and drizzle over the cooled donuts.

More donut goodness
Recipe