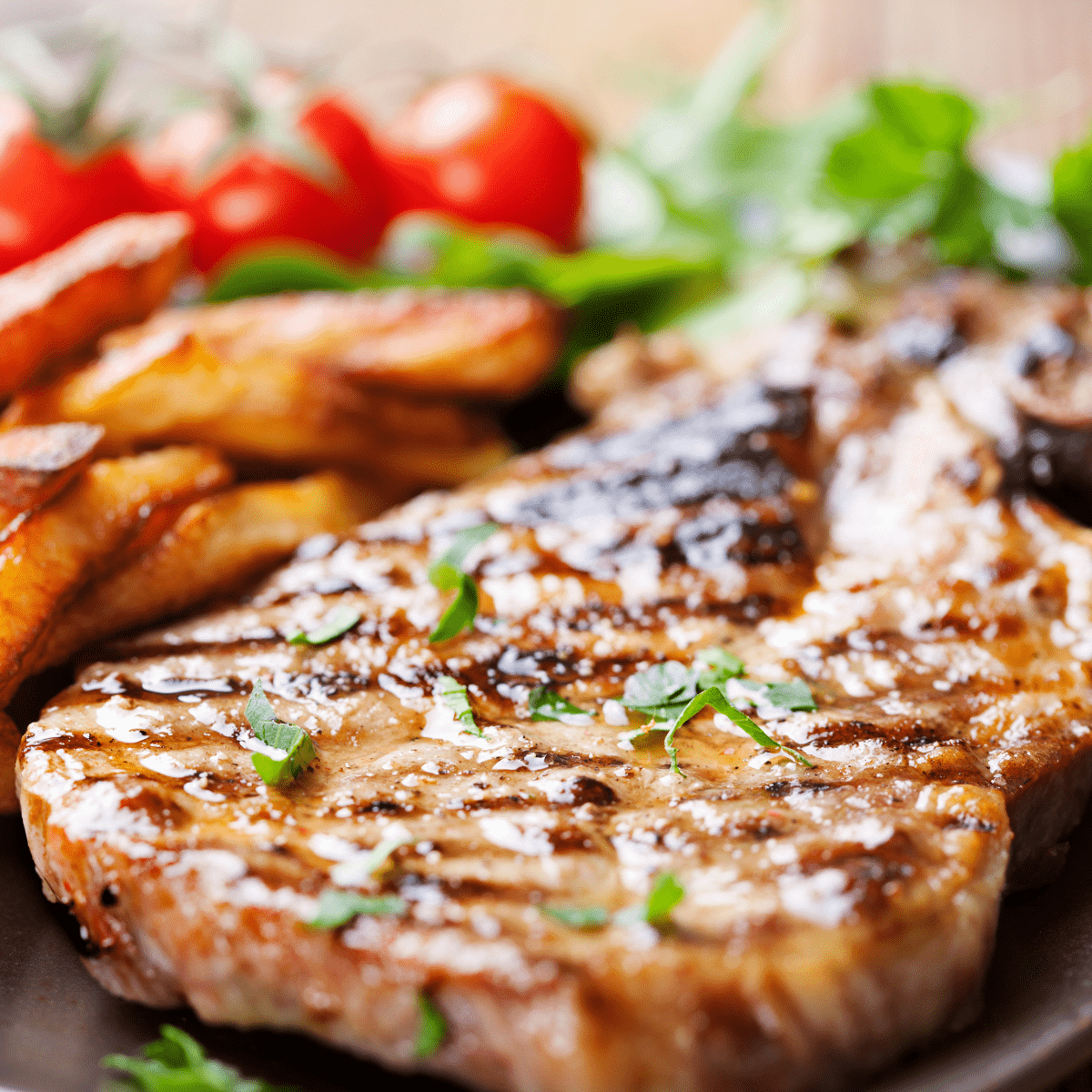 I'm not a big fan of pork chops. In my experience, they often have the consistency of leather and no flavor to speak of.
Joe came home recently with 25 pounds of pork chops.
When I questioned his purchase, he said, "I got a good deal."
A good deal. It's only a good deal if we'll use it.
Since Joe does a lot of the day to day cooking, and Joe likes pork chops, we've been eating them pretty often.
Knowing that I don't care much for them, he's been experimenting to find a recipe that works for both of us.
This one definitely passes my test, leaving the pork chops moist, juicy, tender, and delicious.
Tonight, we ate these pork chops with smoky mac and cheese and steamed broccoli. It was an amazing dinner. So, so good.
Recipe