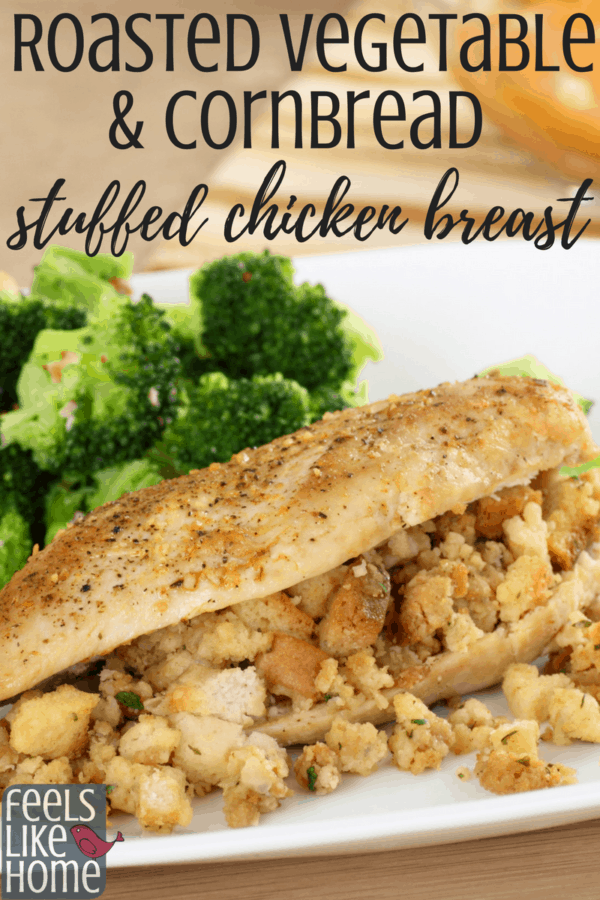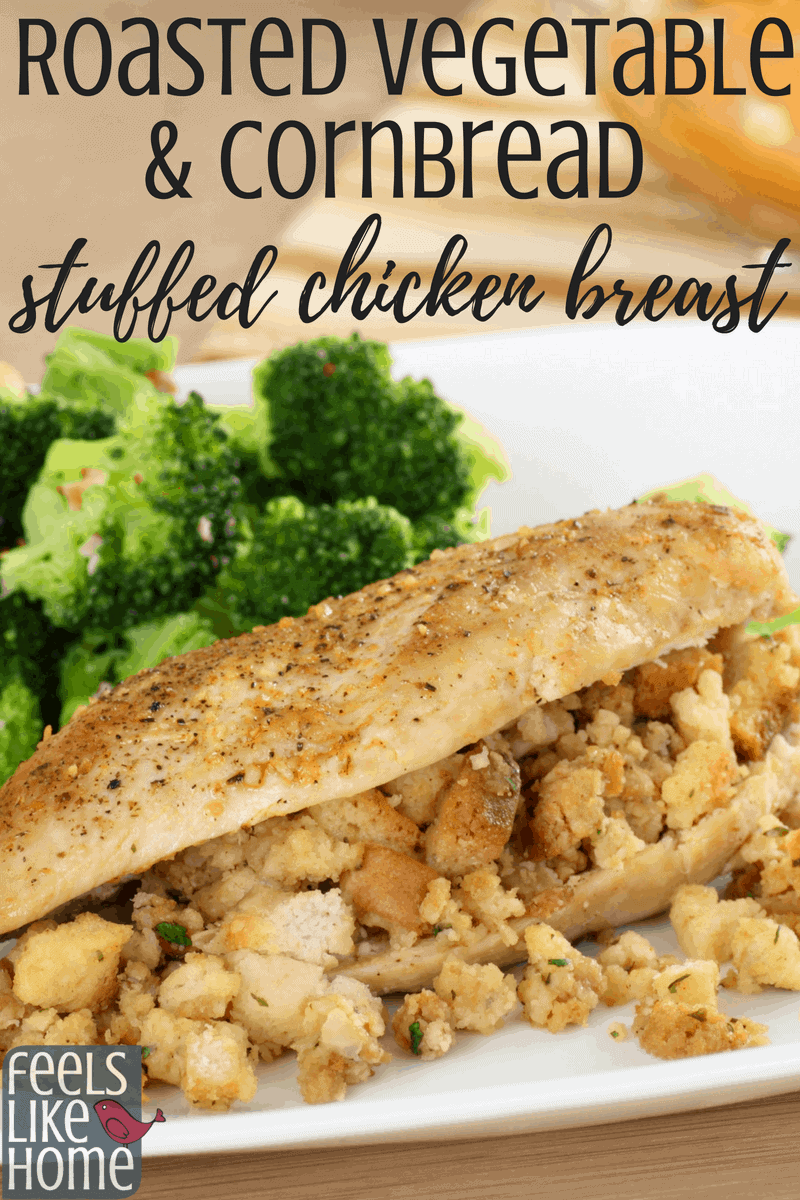 The roasted vegetable and cornbread stuffing that we made is a perfect filling for stuffed chicken breasts. We also considered stuffing roast beef with it, but saved that for another day.
Can you imagine these stuffed chicken breasts at a dinner party or for a special person's birthday?
They are fancy and impressive, and they tasted amazing. I can't wait to make them again.
Recipe