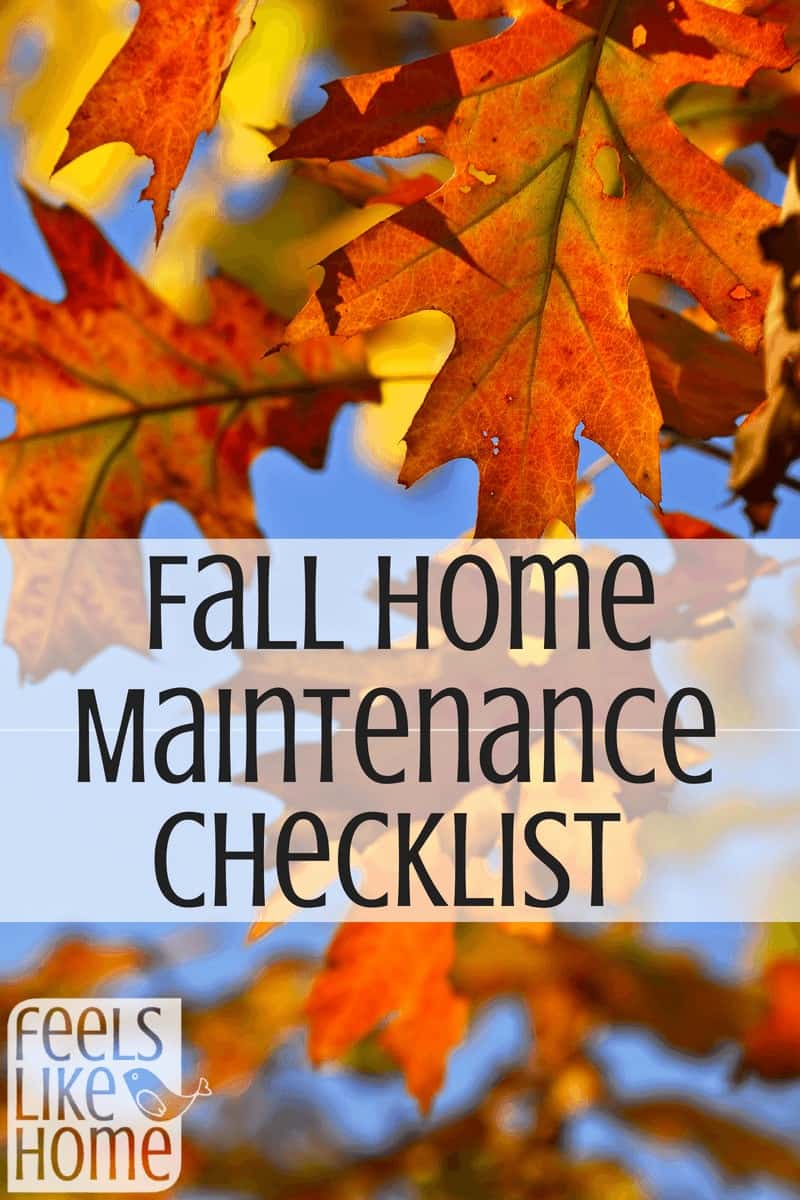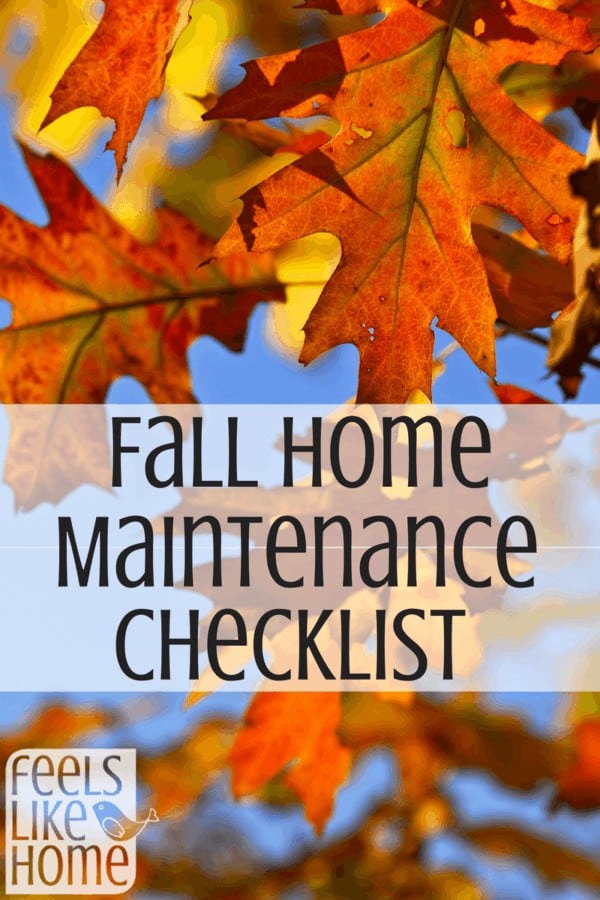 Pin
Fall is a time for family fun' (what time isn't?!), but there's more to it than apple picking and pumpkin carving. Fall – while the weather is still warm – is the best time to get your home ready for the chill of winter.
When you own a home, there are always umpteen things to do, but especially during fall, there are a few that you should make a priority.
Fall home maintenance checklist
Test your smoke and carbon monoxide detectors' and change their batteries.
Replace your furnace filter. Ideally, you should change your furnace filter every 2-3 months year round, but if you haven't been doing that, this is a good time to start the habit. Aim for a filter that captures 90% of the large particles from the air passing through the filter as well as one that attracts and captures microscopic particles that can carry bacteria and viruses.
Reverse the direction of your ceiling fans to push warm air down from the ceiling.
Consider having your furnace inspected by a professional.
Carefully drain your hot water heater to remove any sediment that's built up over the past year (or longer).
Switch out screens in storm doors for glass panels.
Install storm windows for extra insulation from chilly winds.
Have your chimney cleaned and inspected by a licensed professional. This is not optional if you have a wood stove or fireplace.
Clean and inspect your gutters after the leaves come down. Make sure all debris is cleared away from inside the gutters so that ice and snow melt can pass easily through, away from your roof and eaves.
Check your roof for missing or damaged shingles. Replace the shingles before they have a chance to become leaks. A new roof costs thousands upon thousands of dollars, so keep up with the maintenance and prevent that big cost before it's absolutely necessary!
Apply caulk anywhere that wires or pipes enter your house as well as around all windows and doors. Seal up any place that water or cold air could penetrate your home. Remember that drafts, in addition to being annoying, cause a significant drag on your furnace and raise your heating bills!
Check or install weather-stripping at the bottom of all doors and windows. Don't forget your garage door; it's a huge opening that can let in a lot of cold air!
Coat your driveway with sealer if you haven't done it this year.
Drain your garden hose and store it inside for the winter.
Remove cushions from outdoor furniture and cover anything that stays outside.
Empty and clean outdoor planters before putting them inside for the winter.
Plant spring blooming bulbs.
Organize your snow removal gear (shovels, snow blowers, etc.).
Some of the items above may seem like overkill, but remember that your home is by far your largest investment, and it deserves a little time and attention as we approach the cold winter months.