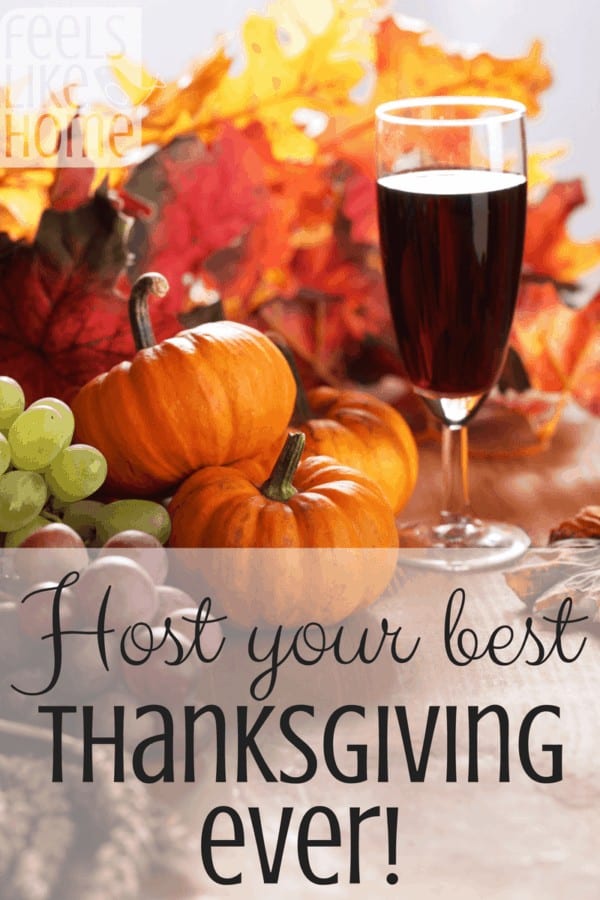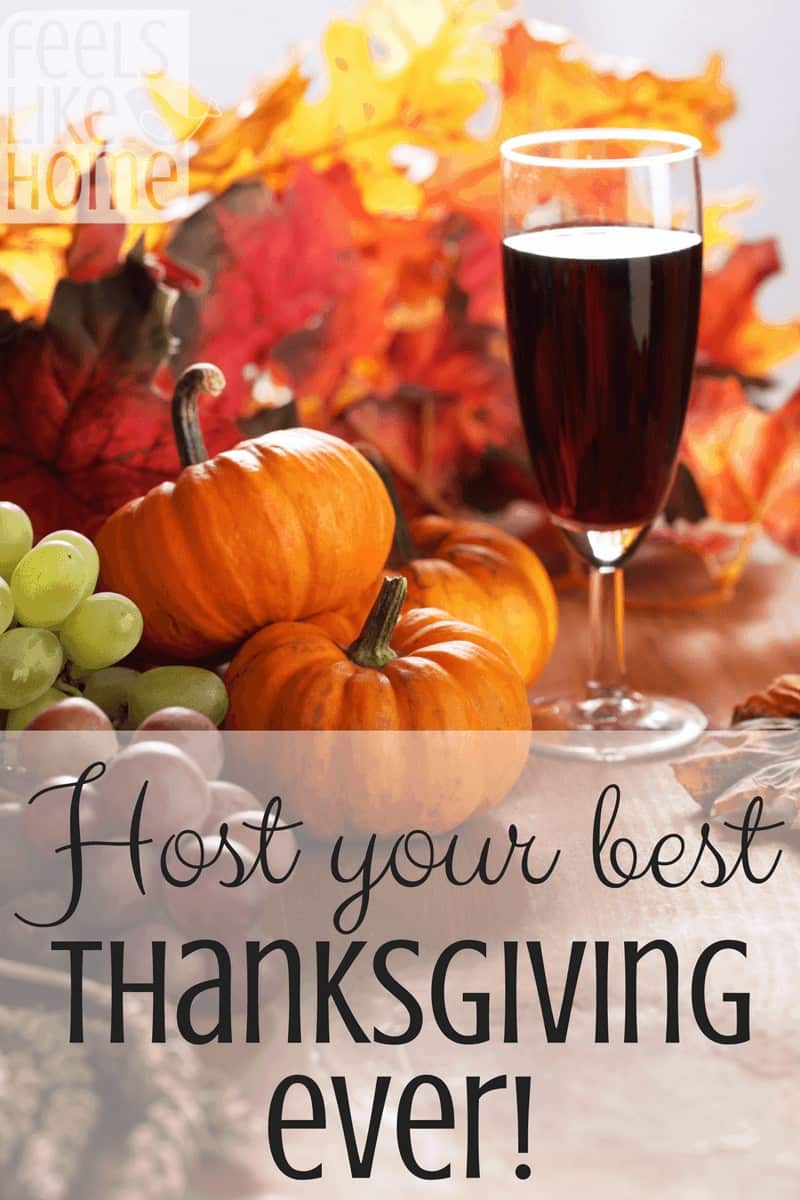 You are a busy woman. I know you are. You have too much on your plate, and not enough time to do everything.
Thanksgiving is quickly approaching, and you've been volunteered to host this year.
Does the idea of hosting Thanksgiving leave you completely overwhelmed?
You want to spend time enjoying your family on the big day and not be a slave in the kitchen, all by yourself the whole time.
I know the feeling.
Wouldn't it be great if someone put together your Thanksgiving menu for you – complete with shopping and tool lists?
I have done exactly that. Whether you have a lot of cooking experience or none at all, you will be able to follow my instructions, plan, and host a relaxed, traditional, Thanksgiving dinner.
In the pages of Your Best Thanksgiving Ever!, I will guide you through the planning and preparation of a simple, easy, and amazingly delicious Thanksgiving feast.
A 6-page printable planning checklist that begins now, spreading out the work over a month makes it very manageable and not the least bit overwhelming, I promise!
A 4-page printable grocery list – divided by sections of the grocery store – with spaces to add your own items
3 printable checklists for the tools you'll need – bakeware, specialty cooking tools, serving pieces
12 delectable recipes – everything you need for a traditional Thanksgiving dinner
Included in the recipes are instructions for roasting your turkey in record time for maximum juiciness and flavor. Our 20 pound turkey cooked this way in just under 2 hours, and it was the best bird we've ever eaten.
I'm on page 17. I feel like I'm reading Betty Crocker! I LOVE IT! I want to cook now. - Stephanie, @MinkyMoo
The key to Your Best Thanksgiving Ever! is preparation.
We will start in October, accomplish two or three small tasks each week. We will prepare dishes on Tuesday and Wednesday before Thanksgiving and use the Crock Pot on Thanksgiving Day. If you follow my guidelines, you will have time to truly enjoy the holiday with your friends and family.
I really didn't expect a book entitled Your Best Thanksgiving Ever! to be funny, but Tara made me laugh out loud with her anecdotes and down-to-earth advice for making the Thanksgiving gathering run smoothly. With her fantastic sense of humor and a healthy dose of common sense, she shows how you can enjoy the time with your loved ones instead of stressing over a half-dozen simmering pots and failed culinary experiments. Whether you've never cooked a turkey in your life or you're an old hand at entertaining, you can learn from this book. I can't wait to host Thanksgiving dinner this year! - Cindy Dyer, Get Along Home
After reading Your Best Thanksgiving Ever! you will wonder why you ever worked so hard.
In the pages of Your Best Thanksgiving Ever!, there are complete recipes for everything from the best roast turkey you've ever eaten to potatoes, vegetables to pies. It's a traditional meal with traditional dishes. There are shopping lists, To Do lists, even lists of the utensils and serving pieces you'll need to prepare Your Best Thanksgiving Ever!.
If, like me, the thought of preparing Thanksgiving dinner makes you want to break out in hives, Your Best Thanksgiving Ever! is for you. Tara invites you to step back, take a deep breath and relax as you think about holiday meal preparations. You'll find a dinner menu complete with recipes and a timeline to follow, and with Tara's anecdotes sprinkled throughout the ebook, you'll enjoy reading it as well! - Mandi Ehman, Life... YourWay
You can do it.
I created this ebook because I honestly believe that anyone could serve an awesome Thanksgiving meal using the preparations I've explained in Your Best Thanksgiving Ever!.
No other ebook will take you by the hand, tell you what to buy, what tools and utensils you'll need, how to prepare the foods, and when to do each step. Your Best Thanksgiving Ever! is the only ebook of its kind.
All you have to do is follow the steps. Think of the time you will save:
searching for, selecting, and deciphering recipes
compiling ingredients into a useful shopping list broken down by grocery store sections
planning what tasks need to be done and when you'll accomplish each one
roasting a turkey the old fashioned way (Your Best Thanksgiving Ever! includes instructions for roasting your turkey in the oven in a way that will be juicier than ever and take about ½ of the time of traditional roasting)
What's your time worth to you?
Surely your peace, sanity, and time are worth more than a few dollars.
This isn't a one-time-only meal.
You can easily serve the same meal (or a variation of it) for Christmas, Easter, birthdays, or any special family meal.
I already use Tara's absolutely delicious recipes not only for our Thanksgivings, but our Christmas meals as well, and they are a HUGE hit with our family. I love everything about Your Best Thanksgiving Ever!. It simplifies Thanksgiving - full of tips that will be helpful whether you for are hosting your first Thanksgiving meal or have hosted for twenty years. All the bases of a hosting a wonderful, stress free meal are covered, from useful preparation lists to delicious recipes and sweet personal touches that will be sure to make your guests holiday extra special. - Katie Raymond, long time Feels Like Home reader
You really can have Your Best Thanksgiving Ever!