This easy black bean chili recipe is quick and easy to prepare and results in great flavors - flavorful without too much spice - thanks to the addition of red wine. It's hearty and delicious and great for a fall or winter meal!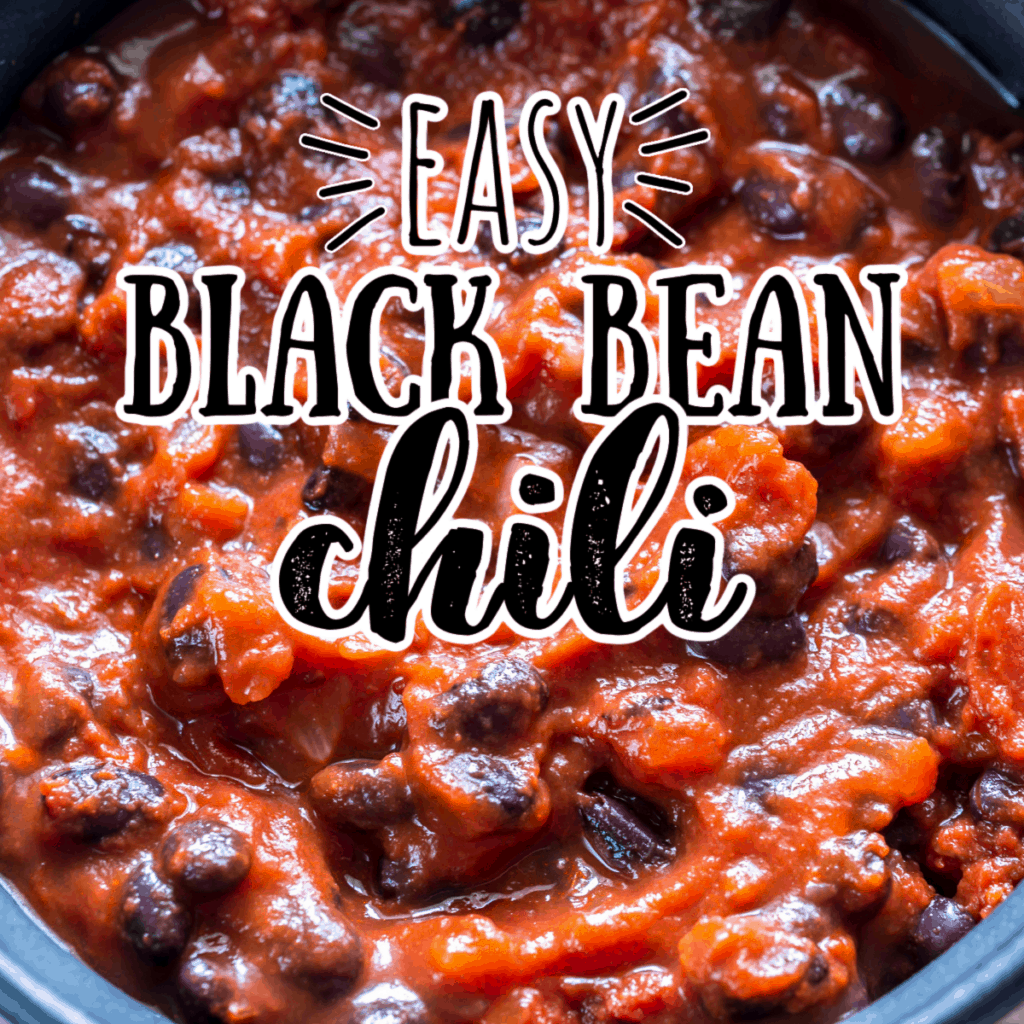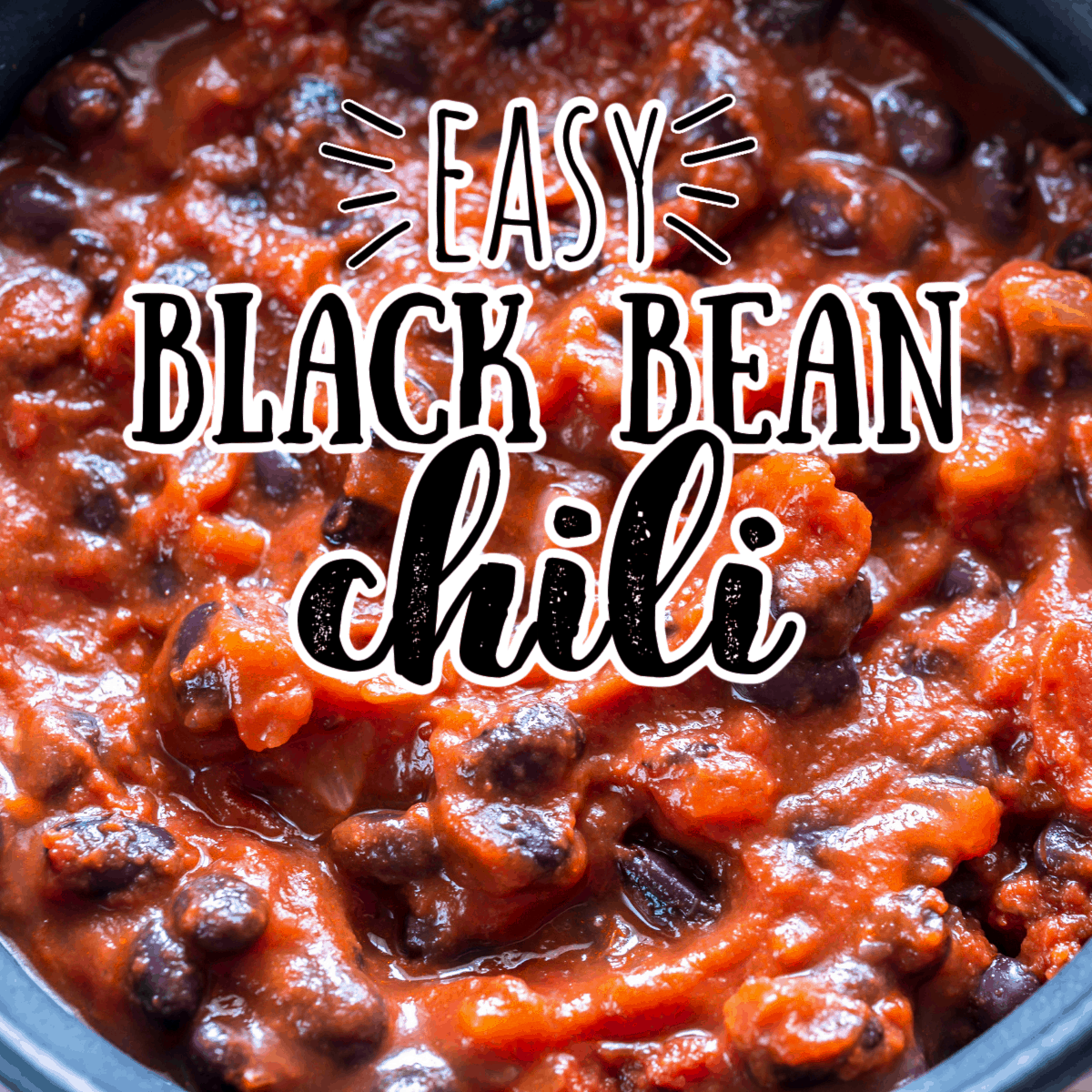 I can't believe it's fall already.
I'm still stuck in mid-summer, but the weather is cool, the heat is on, and the leaves are starting to turn. It's officially chili weather.
Joe likes to serve chili in acorn squash bowls or over rice.
I like to eat it out of a plain old bowl. We agree on one thing, though, and that's that chili is perfect for crisp fall and winter days.
This particular chili recipe couldn't be easier to put together. It simmers for an hour, but the prep is really quick. The finished chili is good, flavorful but not at all spicy, thanks to the addition of red wine.
How to make easy black bean chili
Brown the ground beef and onions in a large stockpot. Drain completely and rinse if desired.
Add the remaining ingredients, except for the black beans. Bring the mixture to a boil and then reduce the heat. Simmer uncovered for 1 hour or longer, stirring occasionally.
Stir beans into the chili and simmer until heated through.
Serve with Greek yogurt or sour cream and a sprinkle of shredded cheddar cheese.
Serving black bean chili
We mixed our chili with rice and served it with cheddar cheese and Greek yogurt, but that's not the only serving option!
I think this chili would be great in a crockpot for a party or tailgate. You could use it as a topping for hot dogs or burgers.
You could also cube half of a block of Velveeta's pepper jack cheese, stir it in, microwave it, and mix up a cheesy dip for veggies or tortilla chips. I'd keep that one in the slow cooker, too, to keep it warm and melty.
Recipe