Classic slow cooker beef stew is hearty and full of tender beef, potatoes, carrots in a thick and rich broth. This easy and delicious soup is definition of comfort food. Made in the crockpot, the stew is a classic recipe that cooks to perfection with almost no prep!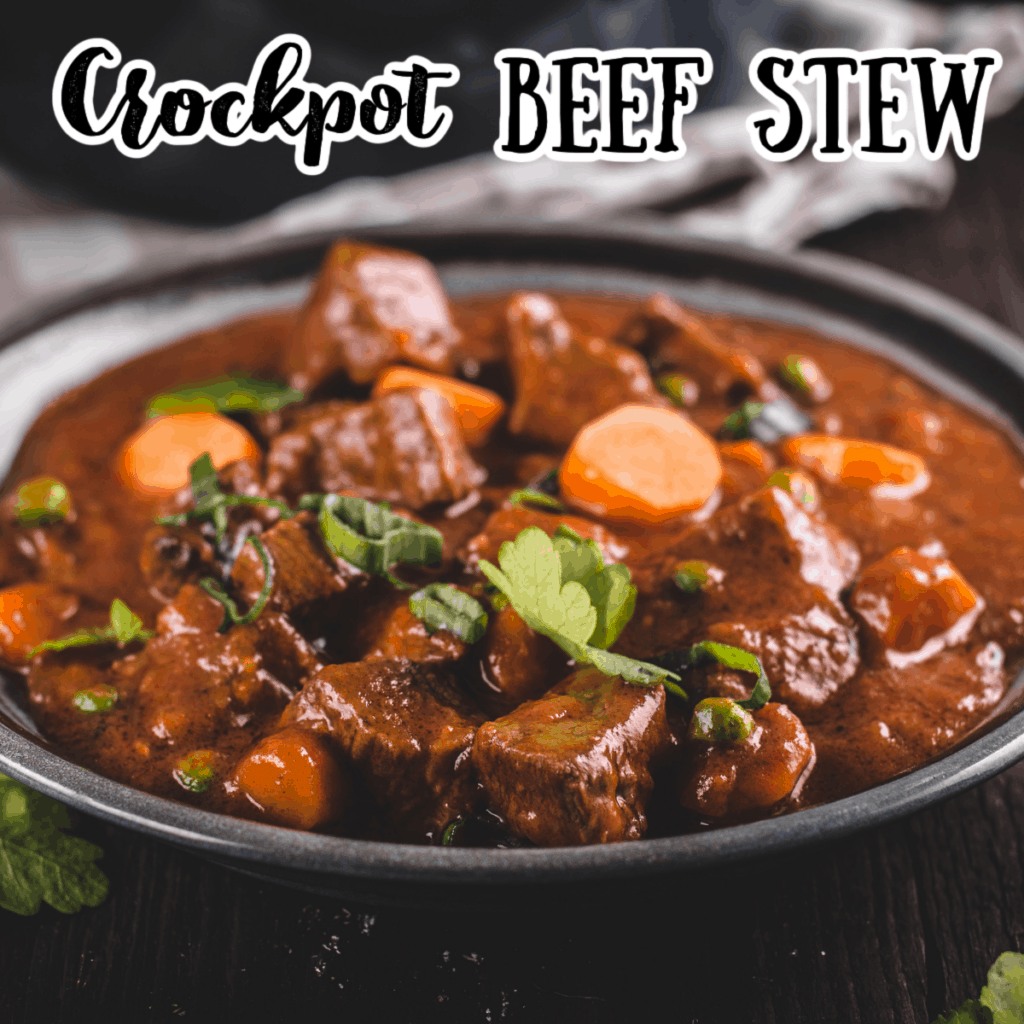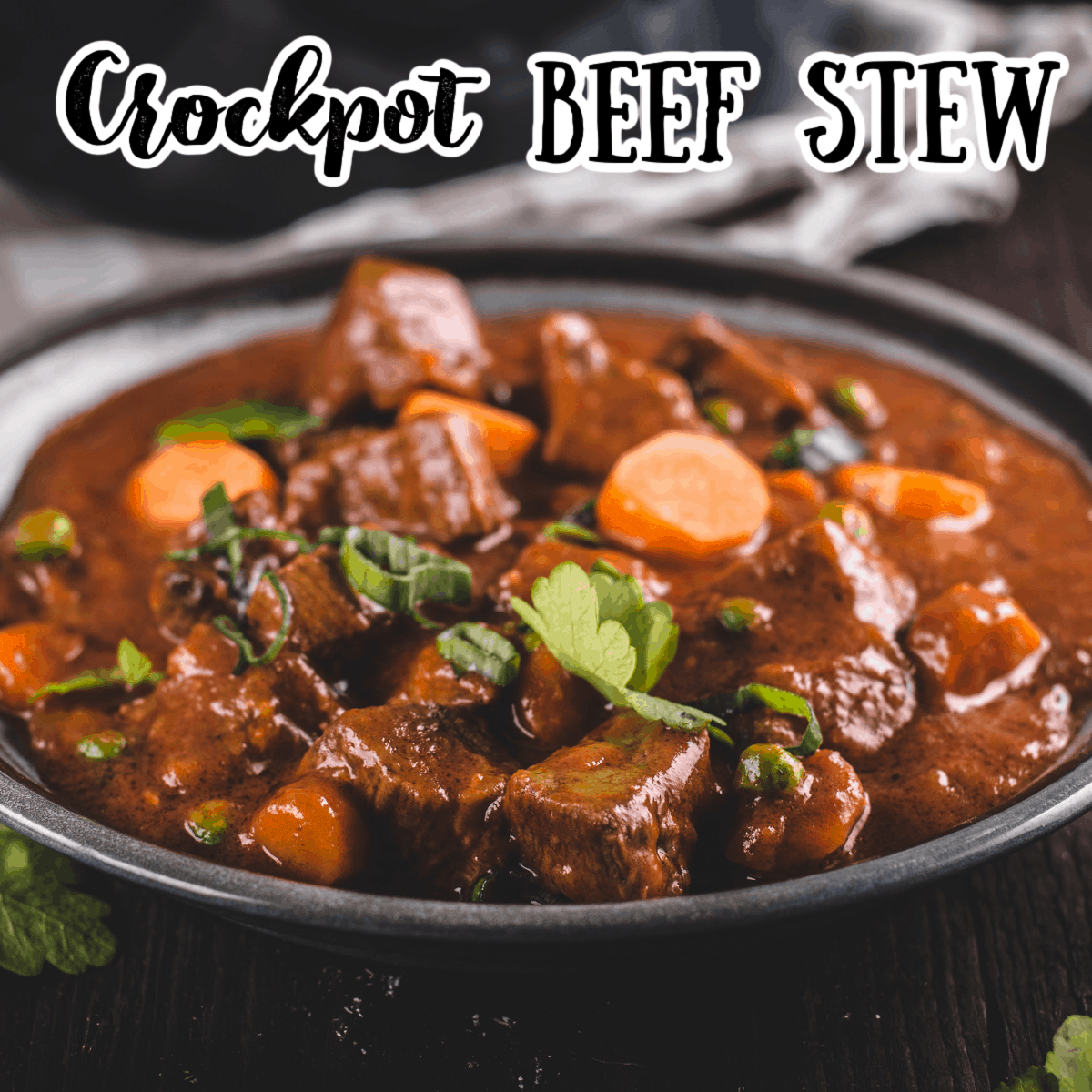 Joe made crockpot beef stew for supper last night, and it was delicious.
We sat down to eat, and I offered 9-month-old Grace puréed sweet potatoes and corn. She refused both.
On a lark, I offered her a small piece of potato out of my stew. She gobbled it down. Same with a piece of carrot. I even gave her some of the roast beef, and she ate it all hungrily.
By the end of the meal, Grace had eaten half of a cup of beef stew. I guess that was her way of saying that she's now moved on to grown-up food.
What you'll need to make Crockpot beef stew
Equipment
The only equipment you'll need, aside from standard kitchen tools like measuring cups and spoons, is a Crockpot or other slow cooker.
Ingredients
2 pounds beef round, lean or extra lean
½ tsp black pepper
1 ½ tsp table salt
¼ cup all-purpose flour
14 ½ oz low sodium fat-free beef broth
1 tsp Worcestershire sauce
1 bay leaf - you'll remove this before serving
1 tsp paprika
1 large onion, chopped
4 medium potatoes, chopped
16 oz baby carrots - you can slice these if you want to or leave them whole. I like to leave them whole because if they're sliced, they sometimes fall apart in the Crockpot.
12 oz egg noodles
How to make Crockpot beef stew
Place meat in crockpot. Mix flour, salt, and pepper and pour over meat. Stir and coat meat with flour.
Add remaining ingredients to the crock and stir to mix well.
Cover and cook on low for 9 hours or high for 5 hours.
Before serving, prepare 12 oz of whole wheat egg noodles according to package directions. Serve stew over noodles.
More easy soup recipes
Check out these other delicious soups, stews, and chowders while you're here:
Recipe