There is one variety of apple that I always know I love. It's called the Honeycrisp. All the other varieties of apples, though? I'm a little fuzzy as to which I like and which I don't and which I should get for what purpose.
I hate a soft, dry apple. My mom bought apples like that when I was a kid, and I thought I didn't like apples. That is, until I met a large, juicy, crisp apple and fell in love.
All that in mind, Grace and I decided to have an apple taste test. We charted the flavor, texture, juiciness, size, and color of the apples, compiling data in a chart and then transferring some of it to a graph.
The whole thing was math and science cleverly disguised as fun and eating. It doesn't get much better than that.
Materials:
Many, many apples
Paper
A pencil
Markers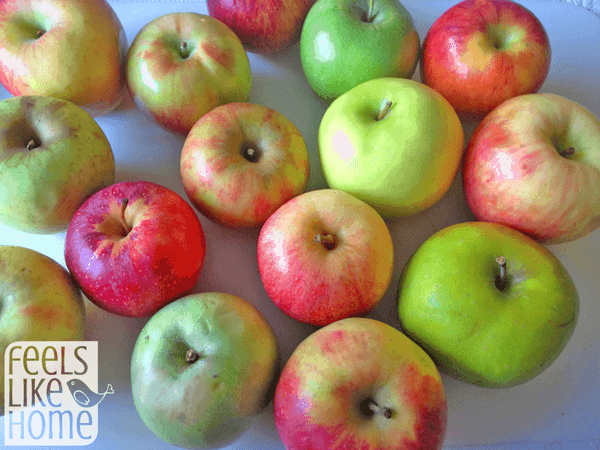 Instructions
1. You have to buy many apples. We got apples from our local orchard (pictured below to help keep them straight) and from the produce department of Walmart. We didn't need photos of the Walmart apples because they had little stickers with their variety printed on.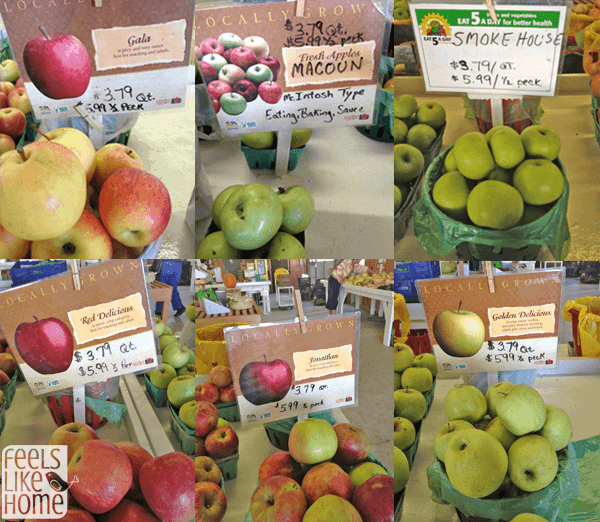 2. Cut the apples. I cut some apples up and down, as below, and Grace and I looked at the steps and the blossom ends. We talked about how the purpose of a fruit is to protect and transport the seeds.
We also cut some apples horizontally across the middle to see the star made by the seeds. If you've never done that, do it. It is pretty. Somehow, I ended up with no pictures of the star. Sorry about that.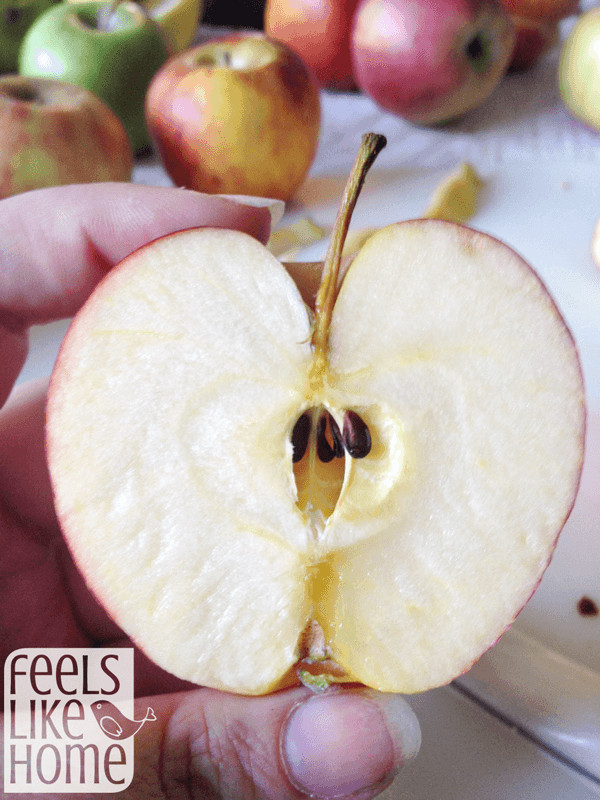 3. Cut a few slices from the first apple. You'll want to cut only one apple at a time to keep them separate. If you cut them all at once, you'd have to have labeled plates to know one from another. That's too much organization for us.
Set the rest of the apple aside and use it to make crockpot applesauce.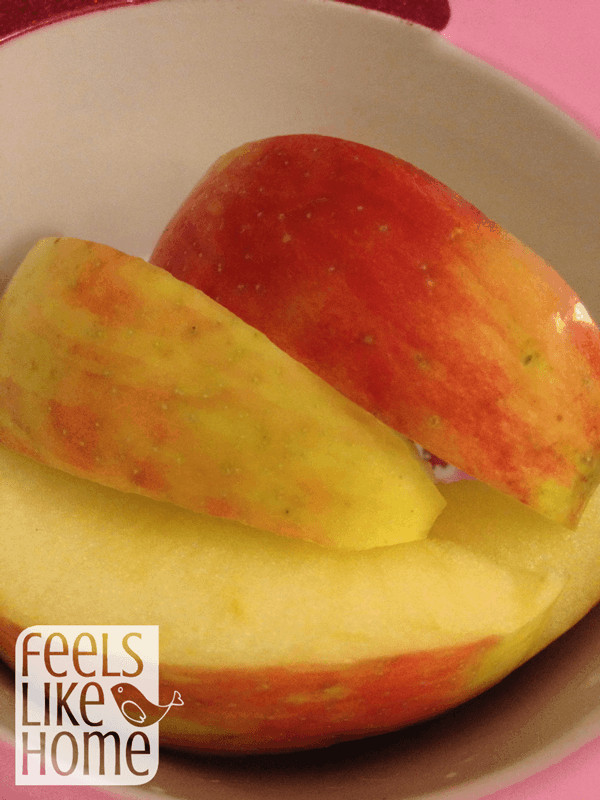 4. Make a chart. Grace and I decided to record the type of apple, color, size, texture, flavor, and juiciness.
As you can maybe see below, we used these apples:
Honeycrisp
Smoke house
Ginger gold
Fuji
Red delicious
McIntosh
Granny smith
Jazz
Macoun
Golden delicious
Gala (from the orchard)
Gala (from Walmart)
Jonathon
Envy
Mystery
If you aren't crazy overachievers like us, you could do this with just 3 or 4 apples. It would be just as fun and interesting.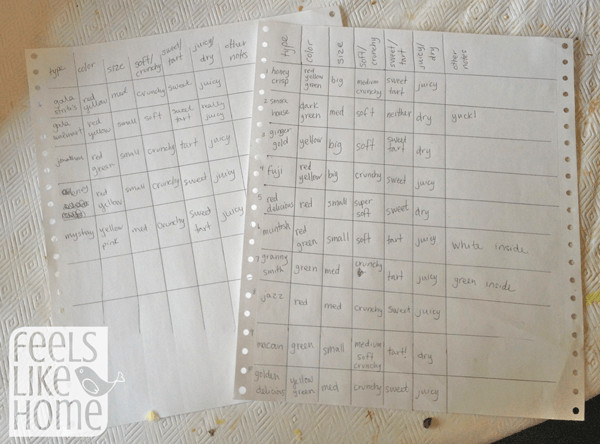 5. To extend the math and science practice, have your child convert some of the data from the chart into a graph. Grace was only 5 when we did this activity (it's taken me two long years to write it up for you), so she didn't graph very much. I made the basic graph for her, and she counted up each category of apple and drew bars on the bar graph.
We talked about how it was a bar graph, and we used a bar graph because it shows how much of each thing there is. That was enough for her 5-year-old brain.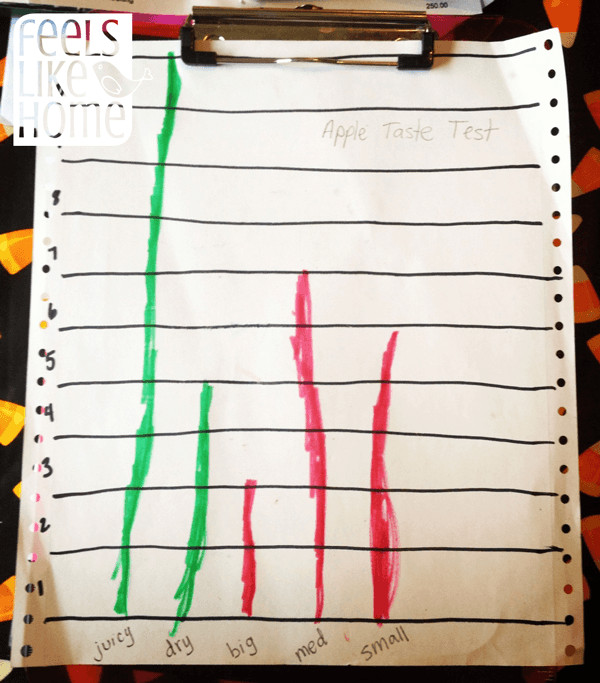 6. Peel the apples and make crockpot applesauce. Seriously. The best applesauce is made from a variety of different apples, so your apple taste test will give you a lovely blend.