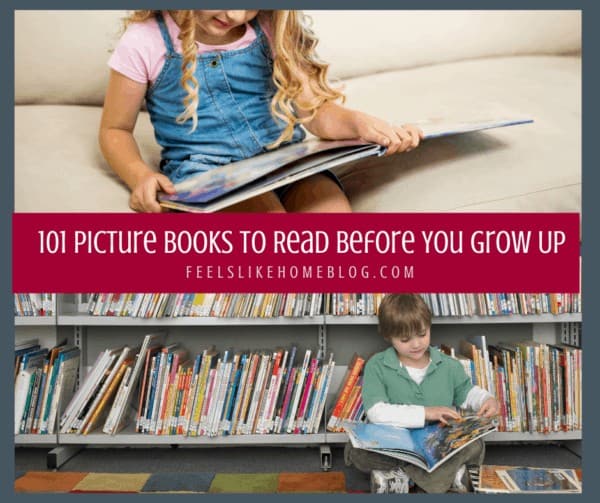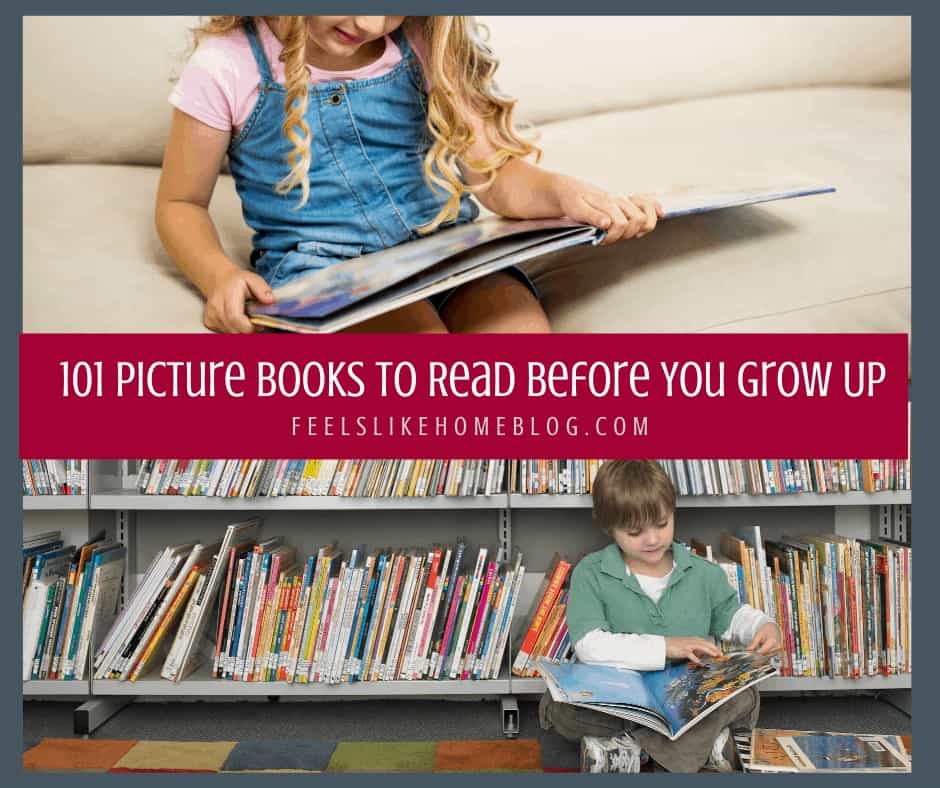 I first published this list in 2012 when my girls were 2 and 6, and it has been a runaway hit ever since. My girls are now 12 and 16, and while we don't read together much anymore, they have lots of fond memories of the books on the list.
We read a lot, a half hour or more pretty much every day.
Our living room, family room, and bedrooms are all lined with shelves brimming with books. It boarders on hoarding. We're book people.
I have read just about every imaginable book to Grace - board books, picture books, biographies, chapter books, encyclopedias. There is nothing that Grace won't sit and listen to. (Allie isn't yet appreciating the art of cuddling and reading a book.)
If you're looking for something to read to your kids (or to have an older kid read to a younger one), choose something from this list. I think every child should hear every single one of these books before she grows up.
Visit the Christmas gift guide for families for hundreds more gift ideas!
I've listed them in alphabetical order because I'm a little uptight like that.
I have girls. My list leans more toward dolls and princesses and other stereotypical girl stuff. I've got a girlie girl who's not the least bit interested in trucks and fireman and things that creep and crawl.

Will you leave your boy-themed additions in the comments?
I intentionally left off some classics because I dislike them. Others I probably forgot, even though I combed through our shelves and the shelves of my local library.
What are your must-read children's books?
For more book recommendations, check out the Reading & Writing Index.