This warm and creamy dinner recipe is the perfect comfort food! It's a one pot dish full of shrimp, noodles, and mushrooms in a cheesy sauce. Yum!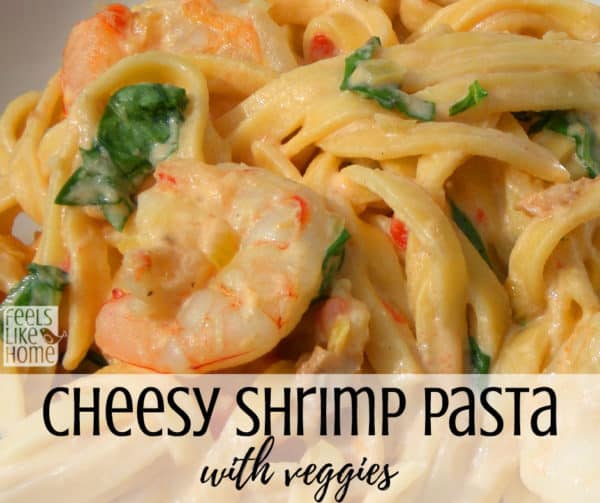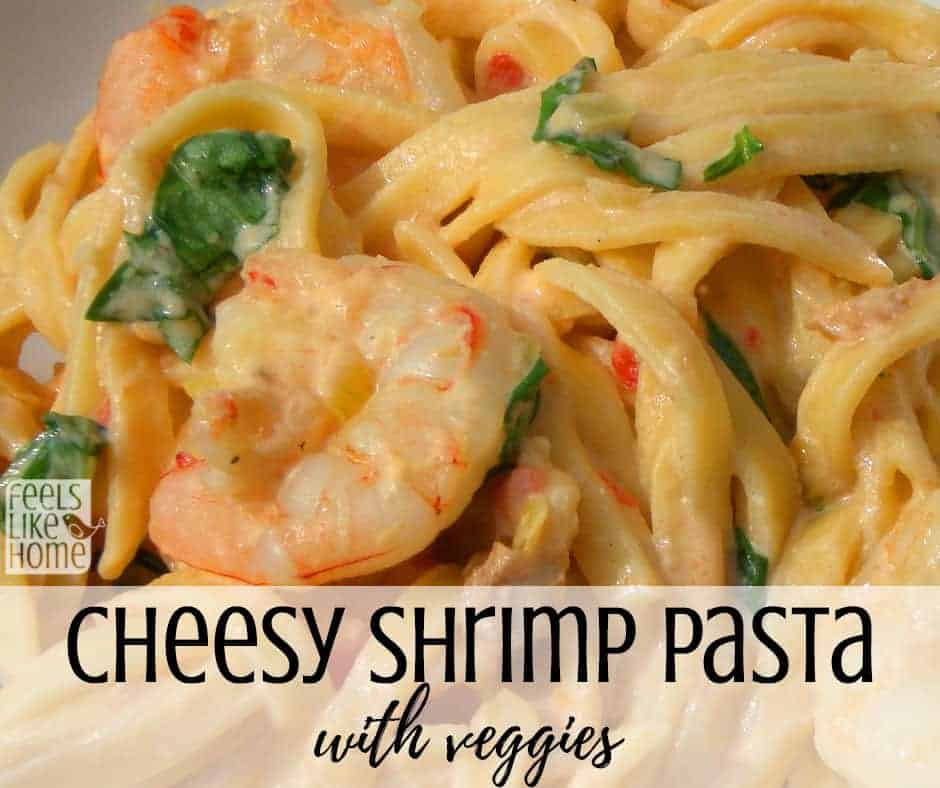 I've mentioned before that I'm not a huge seafood fan, so when my friend, Jeanne, made Cheesy Shrimp Pasta for a get-together this past weekend, I was not expecting to eat any.
Joseph got a plate-full of the shrimp casserole and sat down next to me on the couch.
I wasn't even curious about the meal until everyone in the room began to ooh and aah over it.
Even Grace, who said, Can my have some more, Daddy? I asked for a taste of Joe's, and he gave me two noodles.
They were fabulous. I asked for a second taste, and he told me to get my own.
So I did.
When I was done, I wanted to get another plate, but I abstained, hoping there would be leftovers when we visited later in the week. I can't even begin to tell you how delicious and wonderful this recipe is.
It's better than words can explain.
Try these other healthy pasta dishes while you're here: