One pot chicken chili with cornmeal dumplings - This easy Mexican recipe has a tasty cornbread topping that is cooked right on top of the chili!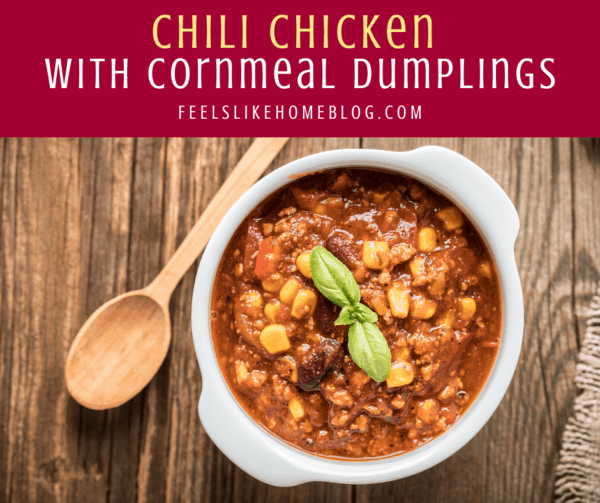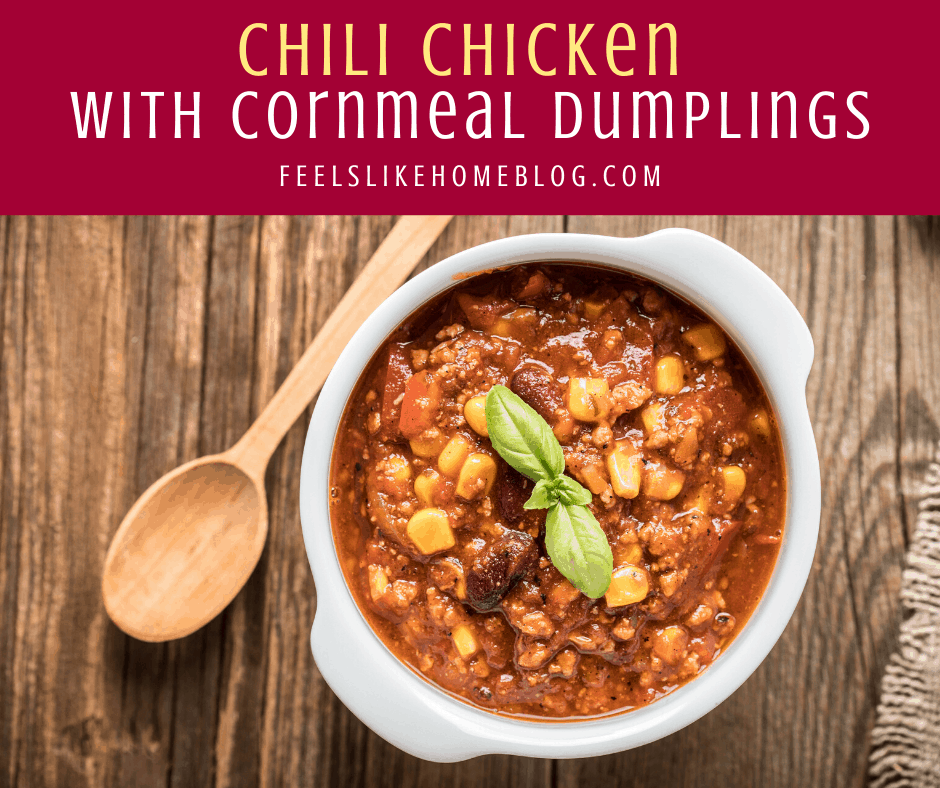 Joe surprised me with this recipe last week. He cooked it one night just to pack it in our lunches. It wasn't left over; we never ate it for dinner. He just made it to give us something new for our lunches.
Have I got a good guy or what?
Anyway, I never ate chili like this before, so it was different and very good. It had a mild spicy flavor and the cornbread dumplings sent it over the top. I loved that addition to what is a traditional meal for us.
If you like more spice, you could add some cayenne pepper, cumin, and/or more chili powder. You could also add some Tabasco or Frank's RedHot just before serving. We like ours mild and leave it as is.
If we didn't have a very onion-averse child, Joe said he would have sautéed an chopped onion in butter before adding the chicken and tomato sauce to the Dutch oven. Maybe someday...
How to make chicken chili with cornbread dumplings
In a 4 or 6-quart Dutch oven, mix chicken and tomato sauce. Heat to boiling; reduce heat. Cover; simmer 5 minutes, stirring occasionally. Stir in beans, corn, and garlic. Heat to boiling; reduce heat to low.
In a medium bowl, mix Bisquick mix, cornmeal, and milk until a soft dough forms. Drop dough by 12 spoonfuls onto hot chili. (Do not drop directly into liquid!)
Cook uncovered over low heat 10 minutes. Cover; cook 10 minutes longer.
Sprinkle with cheese and cover; cook for 3-5 minutes until cheese is melted.
Serve with a dollop of sour cream.
Recipe