Learn how to make the best Cajun Seasoning with this easy recipe. This homemade seasoning mix is perfect for meats, marinades, veggies, side dishes, and more!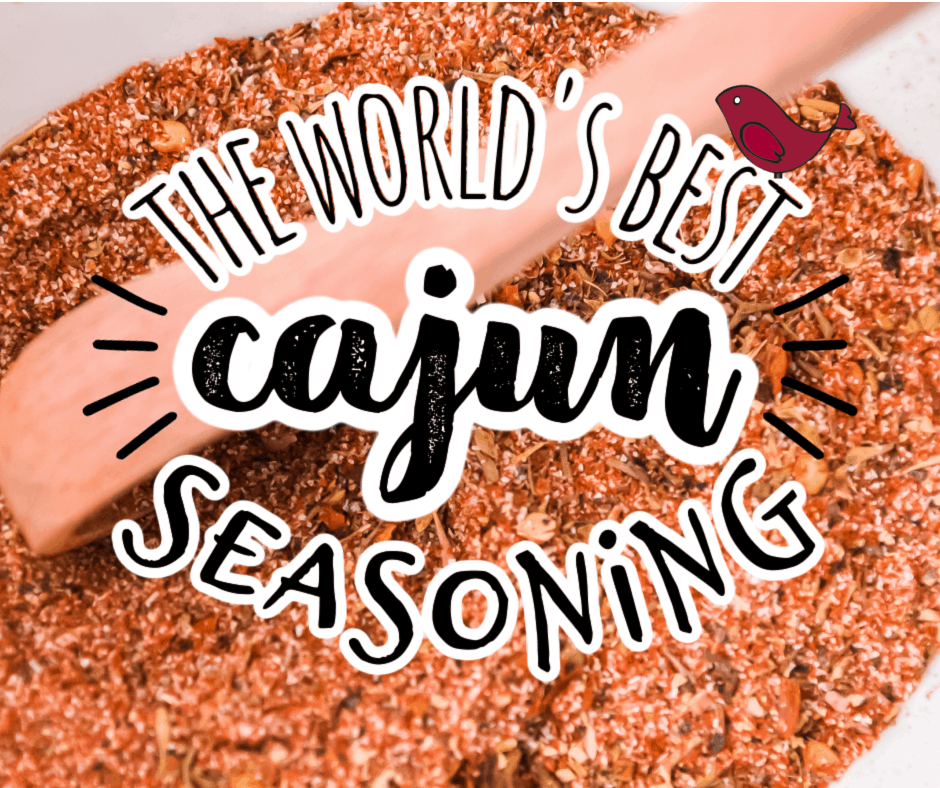 I like spicy foods, and I always have. Southwest is my favorite, but this Cajun seasoning is a close second. It has tons of flavor without being overly hot and spicy – though you can make it as hot as you want by adjusting the amount of red pepper flakes you add.
Cajun seasoning is wonderful as a rub for meat – any meat from salmon to chicken to pork to beef. It's also great mixed with breadcrumbs as a coating for chicken fingers or turkey cutlets or as a topping for a casserole. It can be mixed in with a white sauce or with cheese sauce for a delicious kick in a more traditional recipe. It also delivers a powerful punch when sprinkled over veggies or potatoes or stirred into soups, stews, and dips. You can't go wrong with this seasoning!
Once you fall in love with this Cajun spice mix, you'll find all different ways to use it, as I have.
What is Cajun Seasoning?
Cajun seasoning is a rustic spice blend that comes from Louisiana, the home of all things deliciously Cajun. Everyone has her own take on Cajun Seasoning, but typically, it's a spicy and flavorful medley with lots of paprika, cayenne pepper, garlic powder, pepper, and oregano. Other ingredients can be added as well and add to the rich flavor. I've included salt in my mix below so that you can use the seasoning on its own, but if you prefer, you can leave the salt out and salt your food separately.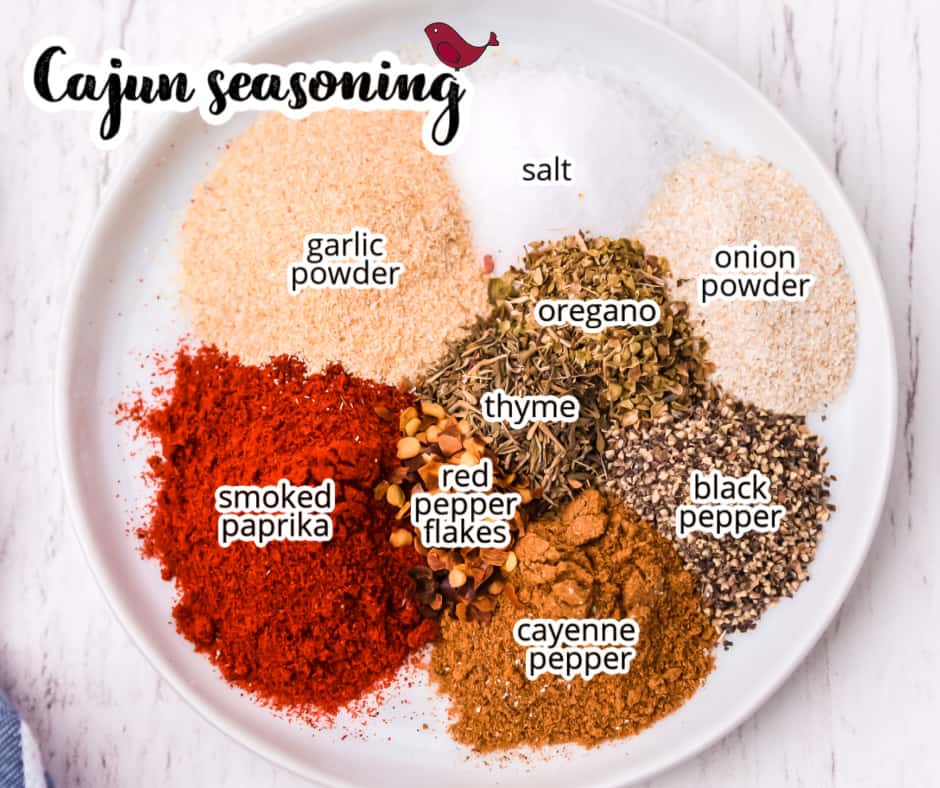 How to Make the Best Cajun Seasoning Mix
Stir together paprika, garlic powder, sea salt, onion powder, black pepper, cayenne pepper (use more or less according to your heat preference), oregano, thyme, and red pepper flakes (use more or less according to your heat preference).
Taste your spice blend to ensure it has the right level of heat.
Store in an airtight container for up to 6 months. Makes about 4 tablespoons of cajun seasoning mix.
How to Use Homemade Cajun Seasoning
As I said above, there are almost limitless ways to use this Cajun seasoning, and you will find more once you taste it and start looking for opportunities! Here are a few that we have enjoyed:
Meats - chicken, fish, shellfish, pork, beef, and even tofu
Veggies - awesome on stir fry and sprinkled over roasted vegetables
Potatoes - amazing on all forms of potatoes, especially chopped and roasted or French fries
Dips - stir into hummus (or falafel batter), queso, guacamole, and other dips
Breads - you can sprinkle this onto homemade tortilla chips, flatbread, garlic bread, and any other breads
Some recipes you might like to put Cajun seasoning into:
Try these other spice blend recipes
Recipe