This simple and easy recipe makes an awesome, healthy, creamy dip or dressing that's just like Hidden Valley. The dry mix can be made with buttermilk powder or with liquid buttermilk. Make the dressing with Greek yogurt or sour cream, mayonnaise, and buttermilk.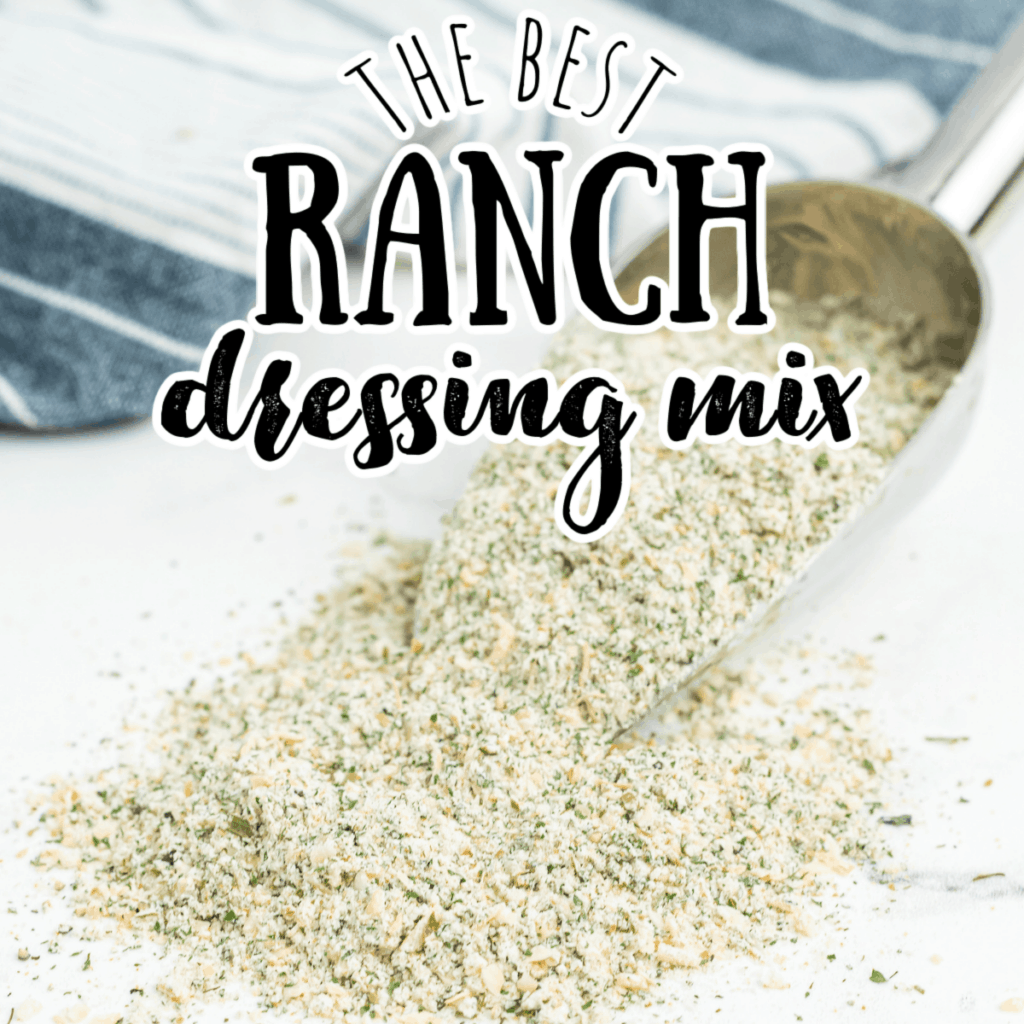 This healthy ranch dressing mix recipe is simple & easy to prepare with a few ingredients. It's perfect for salads, dips, or in any recipe that requires ranch dressing.
Ranch is my favorite. I found a decent low calorie substitute for my beloved but high calorie Hidden Valley Ranch, (Bolthouse Farms is the name I think), but homemade is still better because I can control the ingredients and come out with an overall better flavor.
This particular recipe is nice and works really well as a dip or dressing but also as a rub or seasoning for meat. You could combine the dry mix with breadcrumbs to coat chicken fingers or turkey cutlets or to top a casserole. You could also mix it into sour cream or Greek yogurt to make a nice topping for potatoes or mix it into your guacamole or hummus for a new twist on an old favorite.
Enjoy this dressing mix. Try it once exactly as it's written before you think about making adjustments. It's perfect just the way it is, I promise!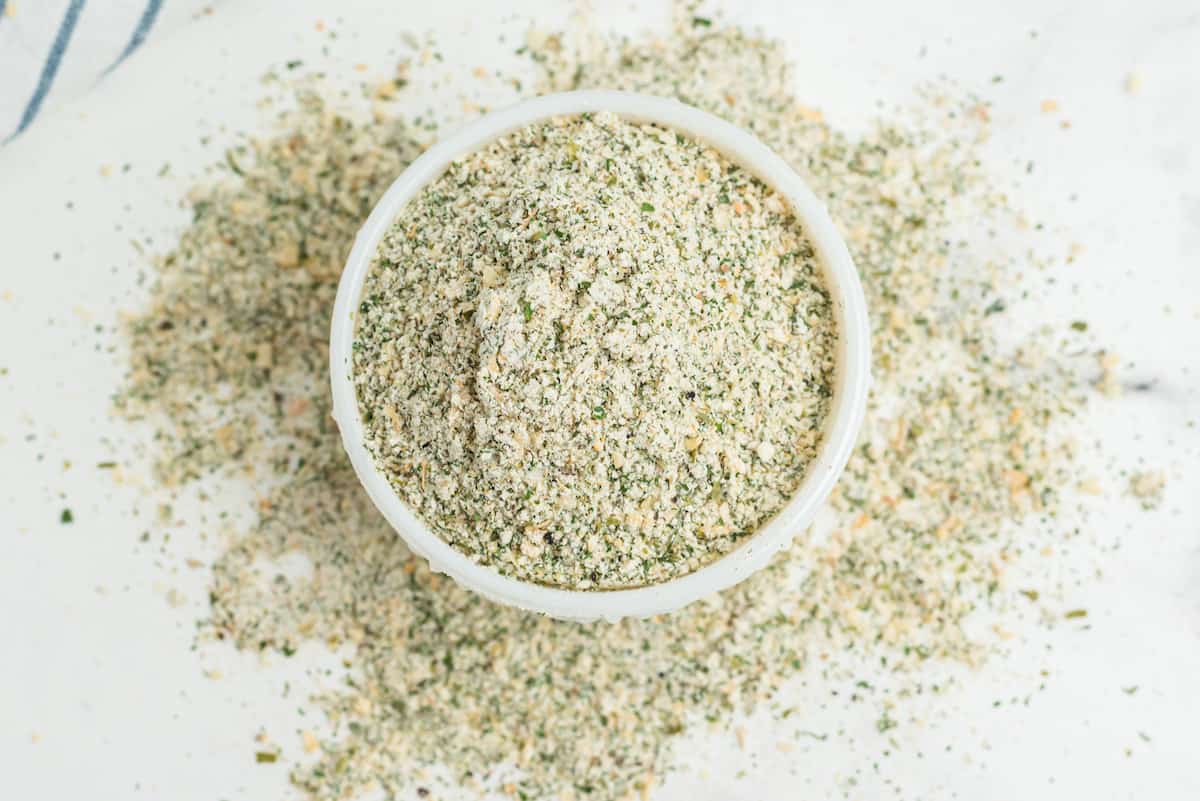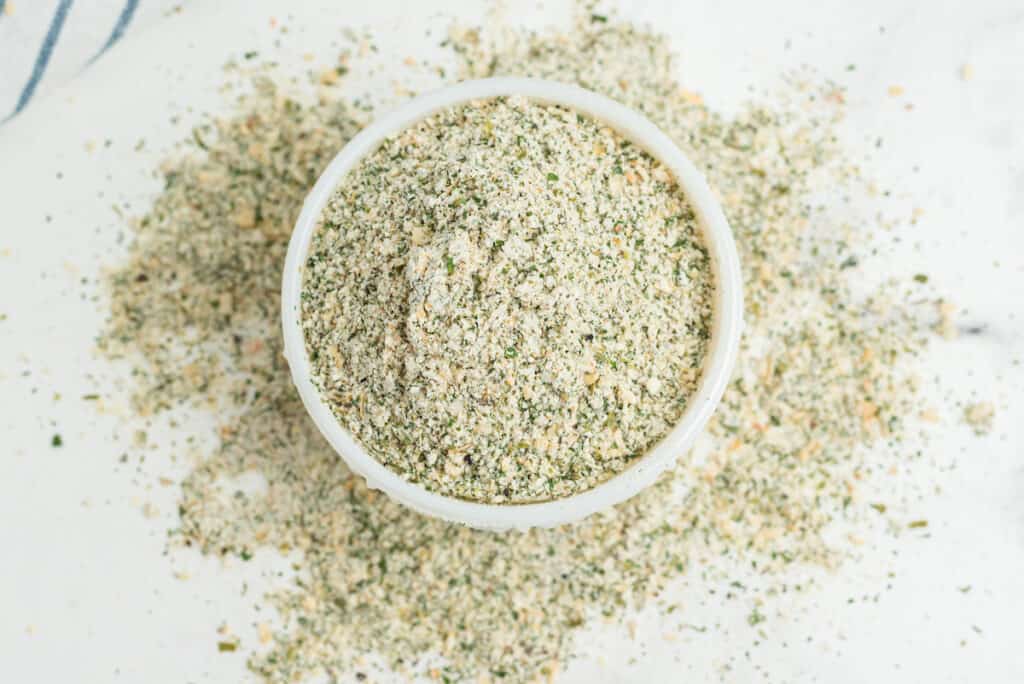 What you'll need to make ranch dressing mix
Equipment
All you really need is a bunch of measuring spoons, but the dressing mix is much better and smoother if you pulse it in a food processor a few times.
Ingredients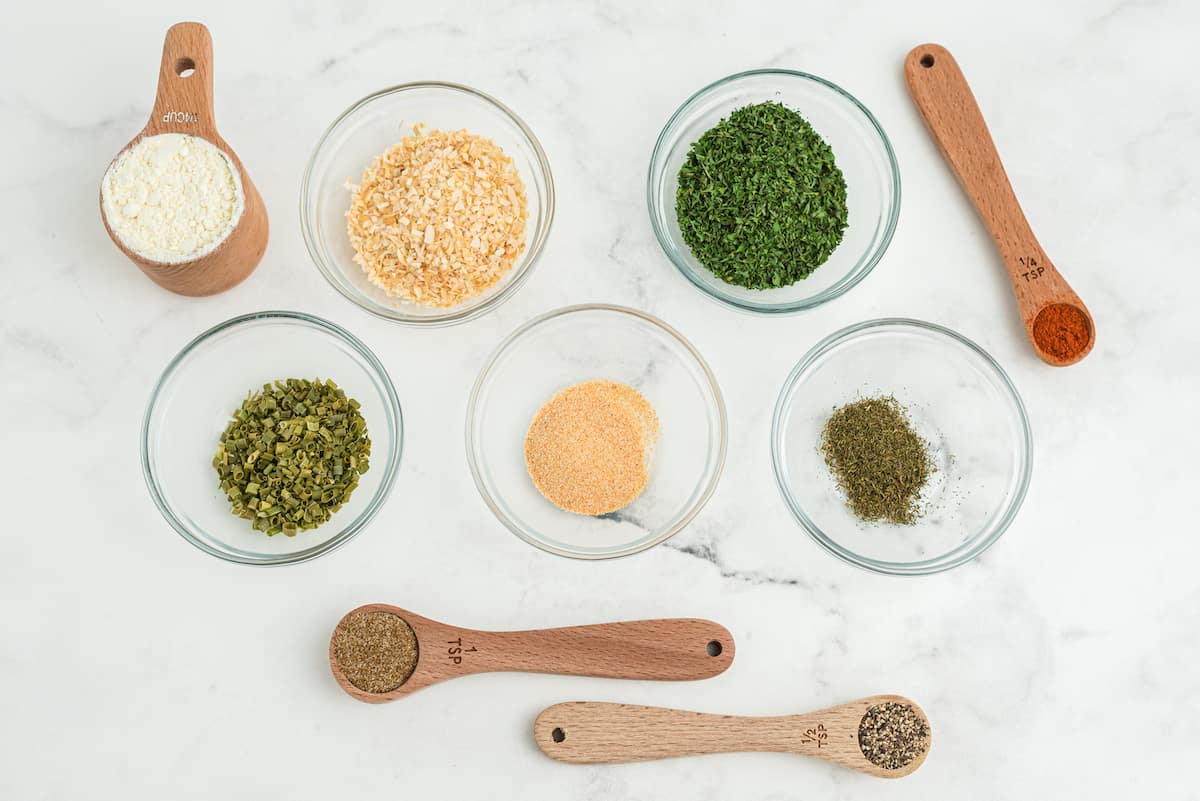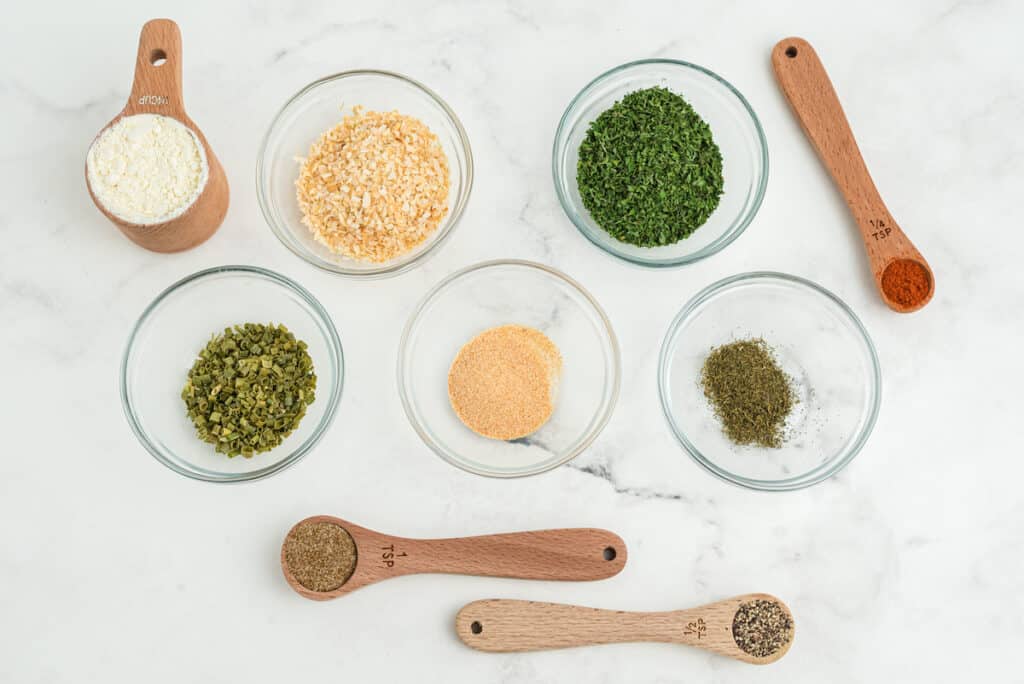 Dry buttermilk powder - This is in the baking aisle of the grocery store. If you can't find it, use buttermilk in place of regular milk when you mix up your dressing.
Dried minced onion
Dried minced parsley
Dried chives
Celery salt
Black pepper - freshly ground, if possible
Dried dill
How to make ranch dressing mix
Mix all the ingredients and pulse in a food processor, blender, or spice grinder until powdery. It's really necessary to grind the spices in order to make the ranch dressing mix smooth and even. I guess you could make the mix without it, but you will have larger and smaller bits that will not blend as nicely.
Use 2-3 heaping tablespoons in place of a packet of store bought ranch dressing mix.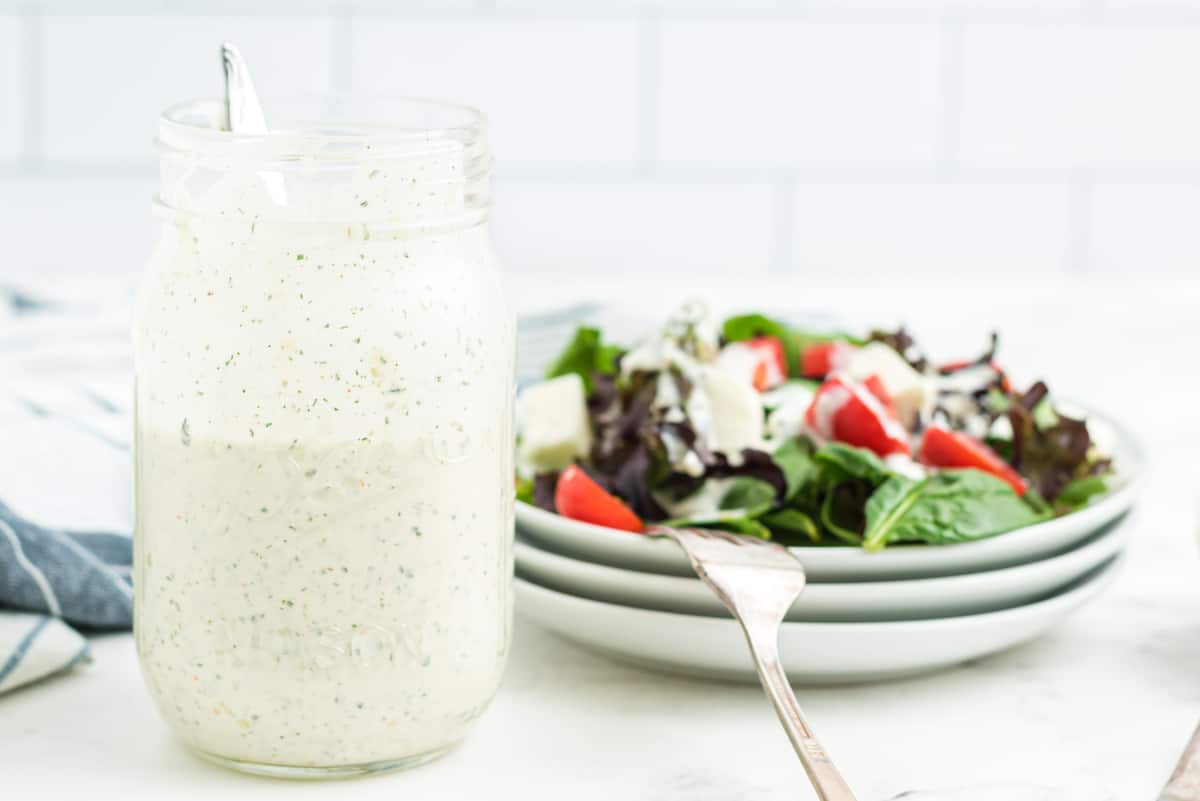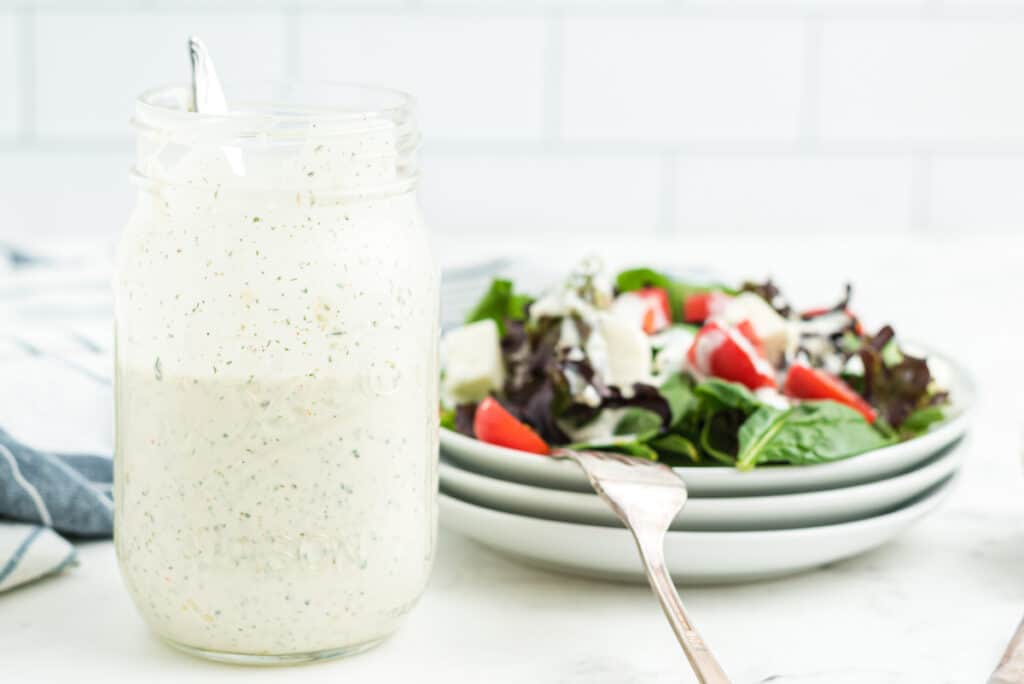 How to use homemade ranch dressing mix
Combine ¼ cup plain Greek yogurt (or sour cream), ¼ cup light mayo, and ¼ cup low-fat milk (less for a thicker dip) with 2 heaping tablespoons of dry mix. Store dressing in the fridge up to 5 days.
Try to make the dressing a day in advance as the flavors will blend and taste much better the second day.
You can use this homemade ranch dressing in any of the following recipes:
Homemade ranch dressing mix is the simplest, tastiest, and healthiest way to enjoy ranch dressing, whether you're using it in one of the above recipes or as a dip or salad dressing. I can't wait to hear what you think about this recipe.
Try these other spice blend recipes
Recipe