A sweet & spicy BBQ spice rub recipe that is perfect for pork, chicken, beef, or fish. This homemade spice blend is perfect for slow cooker pulled pork and any and all grilled meats. It's even good on roasted veggies!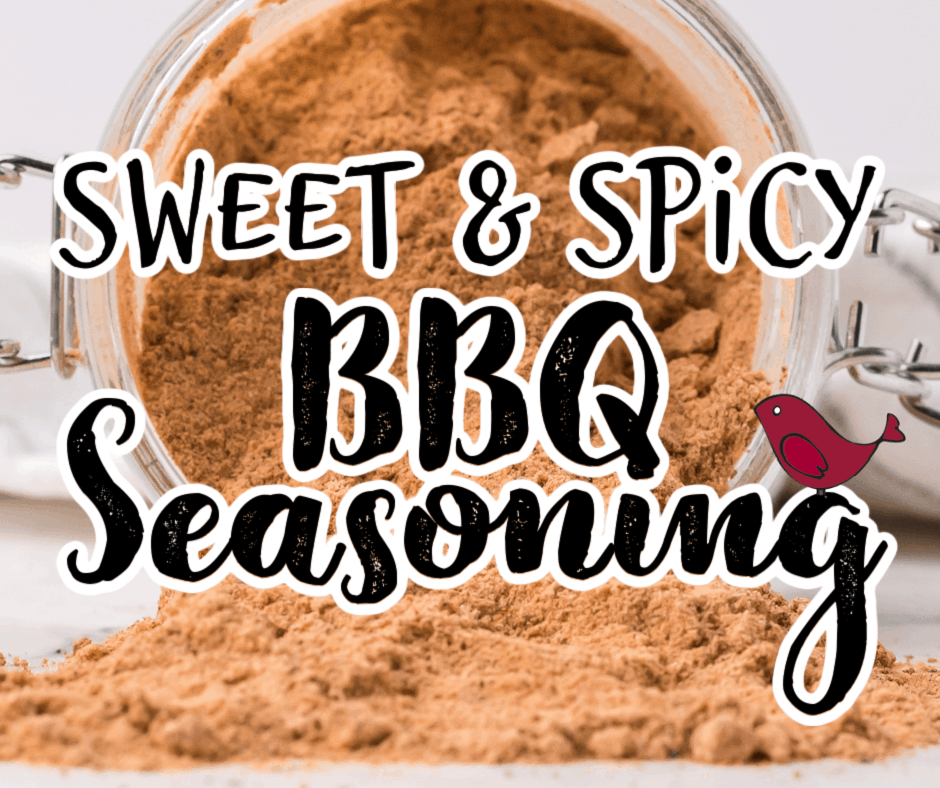 This spice rub is so good because it's so rich and flavorful. It is spicy, as the name states, but the heat isn't overpowering as the recipe is written. If you prefer more heat in your rub, feel free to add extra cayenne pepper.
What makes this rub so amazing is the variety of flavors that blend together, so there's no way around having a long list of ingredients. If you leave something out, you will miss it in the finished product, all except for the cayenne which is what makes this rub spicy. If you are feeding children or just don't like much heat, you can leave that out or use less than what is called for in the recipe.
How to Make Sweet & Spicy BBQ Spice Rub
Measure out white sugar, packed brown sugar, sea salt, chili powder, onion powder, garlic powder, smoked paprika, black pepper, thyme, rosemary, cumin, allspice, nutmeg, and coriander seeds. Combine them all and whir in a spice grinder or blender until smooth. Add ¼ teaspoon of cayenne pepper, stir thoroughly, and taste. Add more cayenne if needed to make the spice rub sufficiently hot.
Store in a sealed container at room temperature up to one year.
How to Use Sweet & Spicy BBQ Spice Rub
You use this spice rub just like you would use any rub. To do that, you brush the meat with olive oil on both sides. Generously rub the meat with the spice blend. Wrap meat in aluminum foil or plastic wrap and refrigerate for 8 hours to overnight. Grill or roast as desired.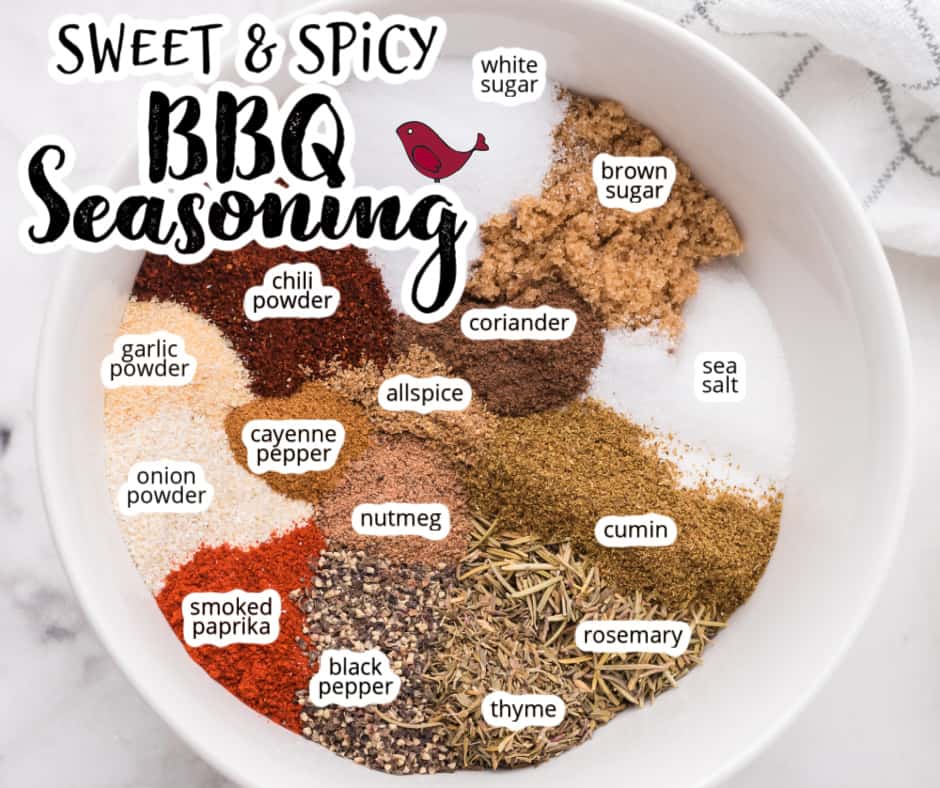 Try these other spice blend recipes
Recipe