Quick and easy salsa chicken pasta - This simple 15 minute recipe uses packaged ingredients to make a healthy lunch or dinner for the whole family. Cheap casserole meal idea for busy moms.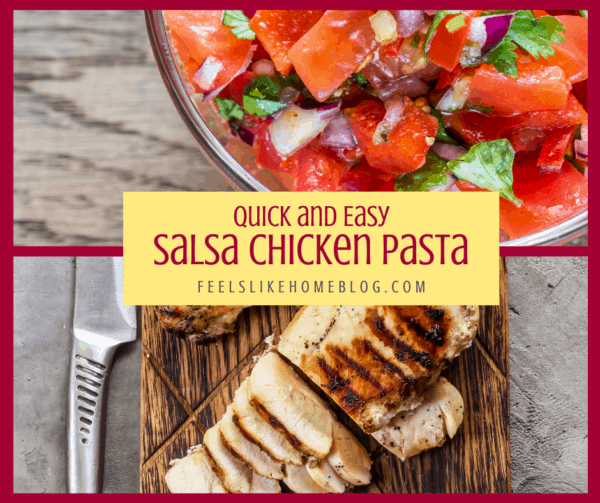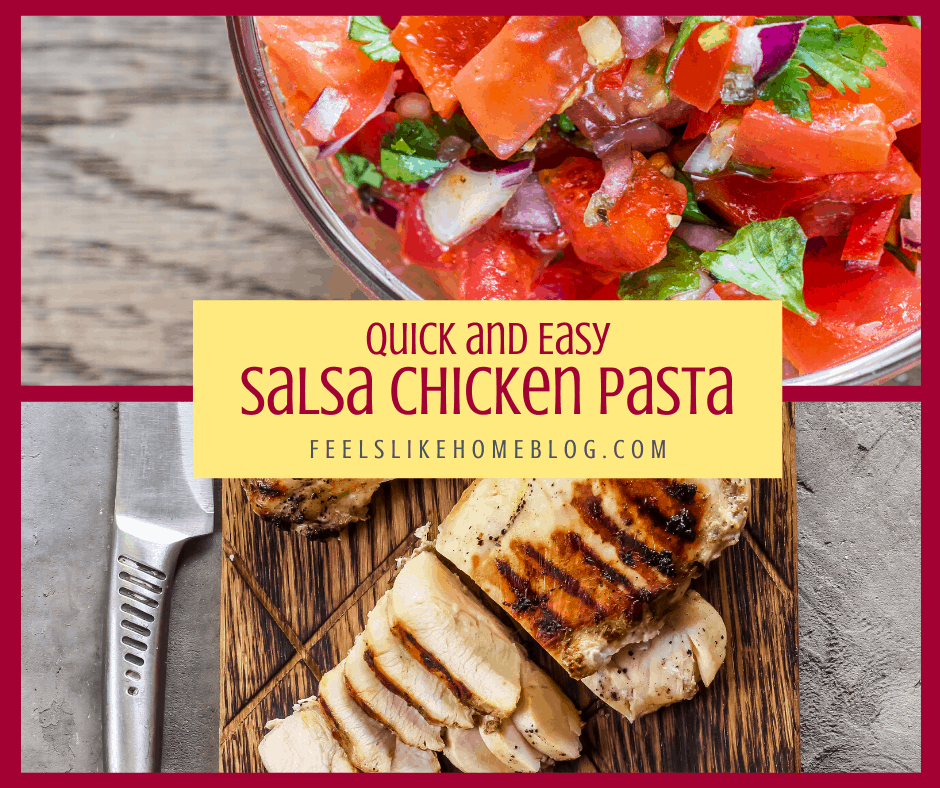 I feel like a broken record when I saw that I prefer to make food from fresh, whole ingredients that I've prepared myself, but that sometimes, that just doesn't work out.
For the times that we get home late or spent too much time playing outside or working in the garden, we need quick and easy options that come together quickly - or else we'll be doing takeout which is no good for anyone.
We had the opportunity to try out frozen chicken breast trips this week, and they fit the bill perfectly. They were a lot more expensive than fresh chicken breasts, but they cut out at least a half hour or cook time, probably more (if you consider having to defrost breasts from the freezer and then cook them), and that saved us from going through the drive thru or ordering Chinese or a pizza, so it was definitely an overall savings.
How to make quick and easy salsa chicken pasta
Prepare the pasta according to package directions. Drain and set aside.
Heat olive oil in a large skillet over medium heat. Add onion and sauté until it is just beginning to soften. Add garlic and zucchini. Cook for 2-3 minutes, then add frozen chicken and taco seasoning.
When chicken is warm and veggies are tender, add salsa, alfredo or cheese sauce, and olives. Heat a few more minutes.
Add pasta to the pan, stir, and continue to cook until heated through.
To serve, sprinkle with cheddar cheese and fresh cilantro, add a dollop of sour cream.
Try these other 15 minute meals:
Recipe