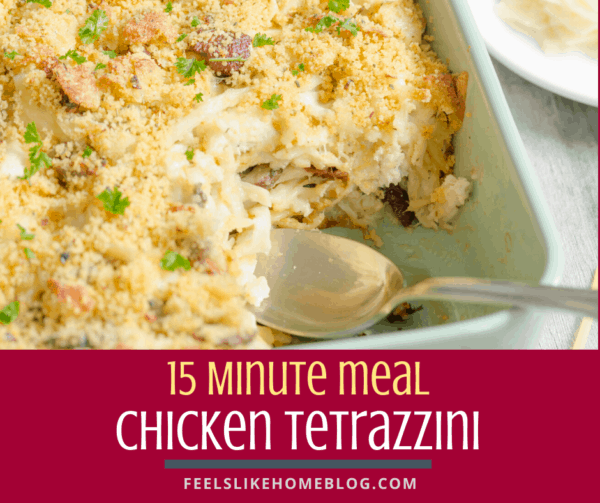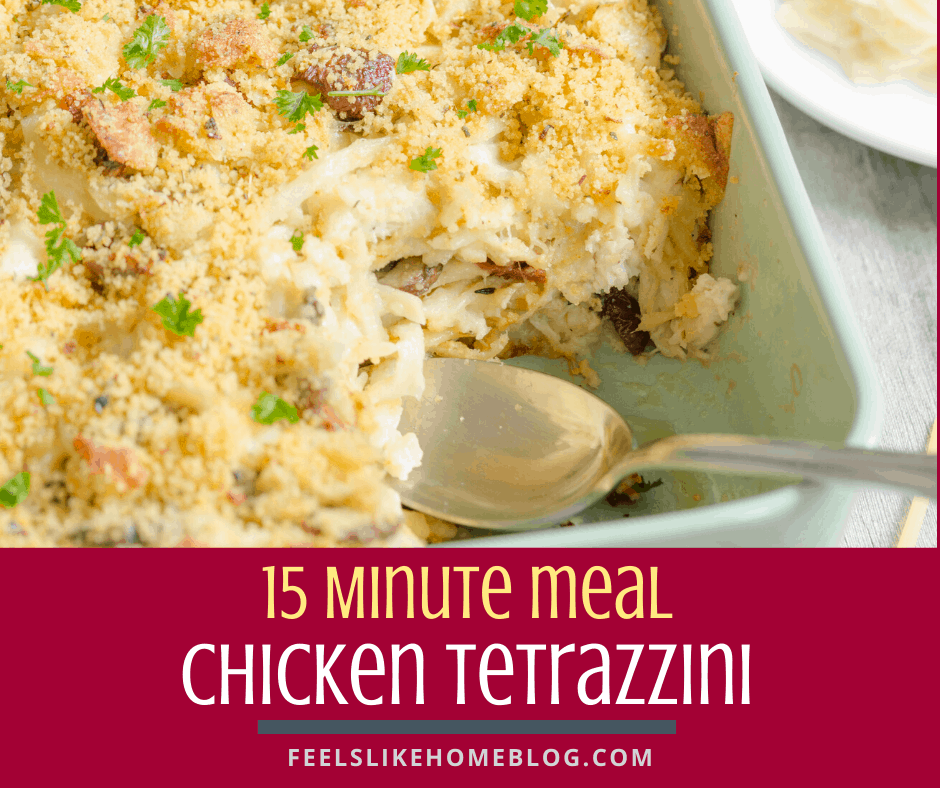 Joe made this pasta dish this week, and (after it was prepared), he informed me that I would not like it.
He said it was bland and lacked spices.
Terrific, Dear!
I never had any tetrazzini before, so I didn't know what to expect.
After his proclamation, I considered going out to eat.
By myself.
At a restaurant with jazz music and dim lights and no children's menu.
Imagine the peace and quiet of a meal alone! Bliss!
I didn't go. I stayed home and took my chances with the tetrazzini.
I'm glad I did; it was delicious. The casserole was creamy and cheesy with a noticeable garlic bite.
I loved it, and I happily ate the leftovers for lunch the next day.
Recipe
Because I've never had tetrazzini before, I had nothing to compare it to. Is this similar to the tetrazzini you've had before?