How to make spinach pasta with creamy red sauce. This quick and easy recipe uses fresh spinach, spaghetti sauce, cheese, butter, and garlic to make the best simple dinner! Healthy homemade vegetarian noodle meal, but you could add chicken for a heartier version. Cheesy one pot meal.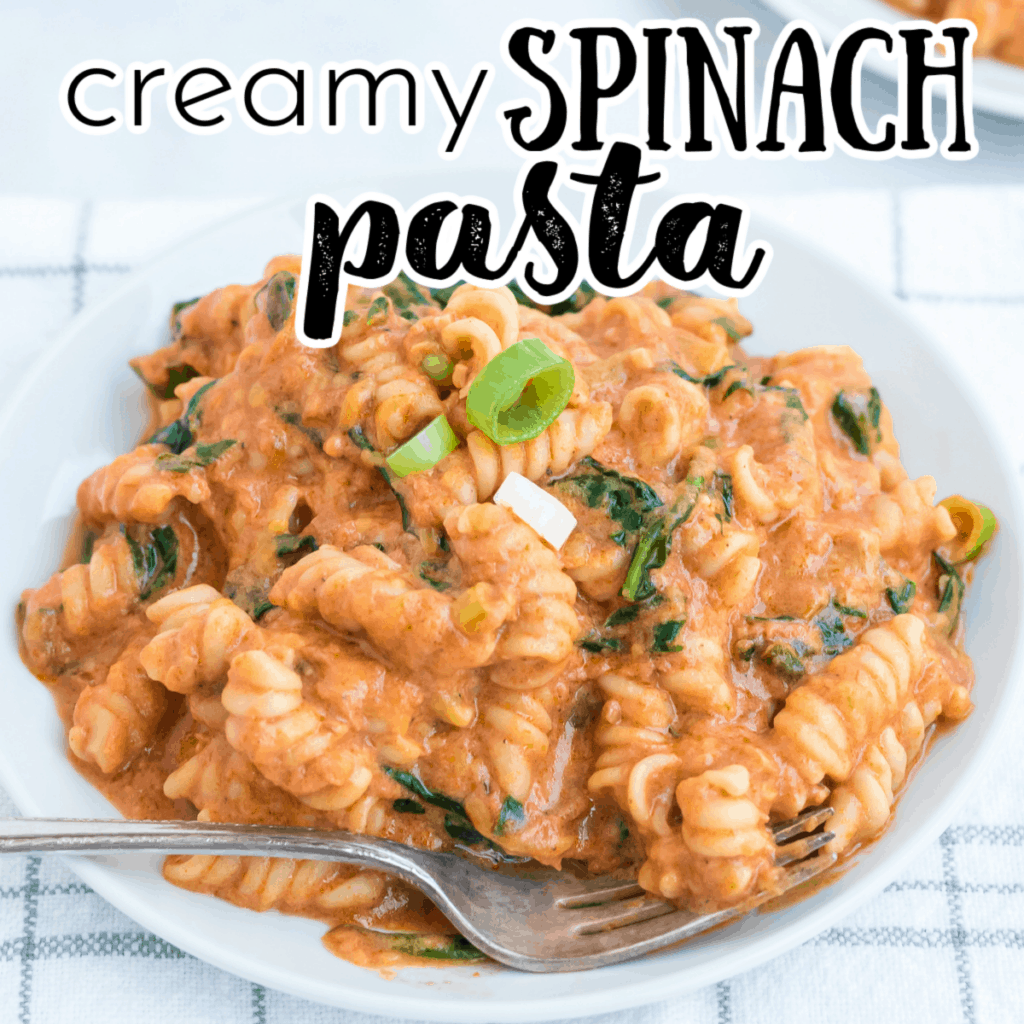 We have a refrigerator full of fresh spinach. Our CSA is harvesting spring greens at a ridiculously fast pace, and they are passing the greens along to us. And then, of course, our backyard garden is producing more lettuce and spinach than I think we can ever eat. Who planned what we would plant?!
I hate masses of green mush otherwise known as cooked spinach, and I've already grown tired of cold salads, so we had to find a new way to eat the dark green leaves in our fridge.
Fortunately, the CSA passed this recipe along with one of our boxes. We made it tonight and loved it.
What you'll need to make creamy spinach pasta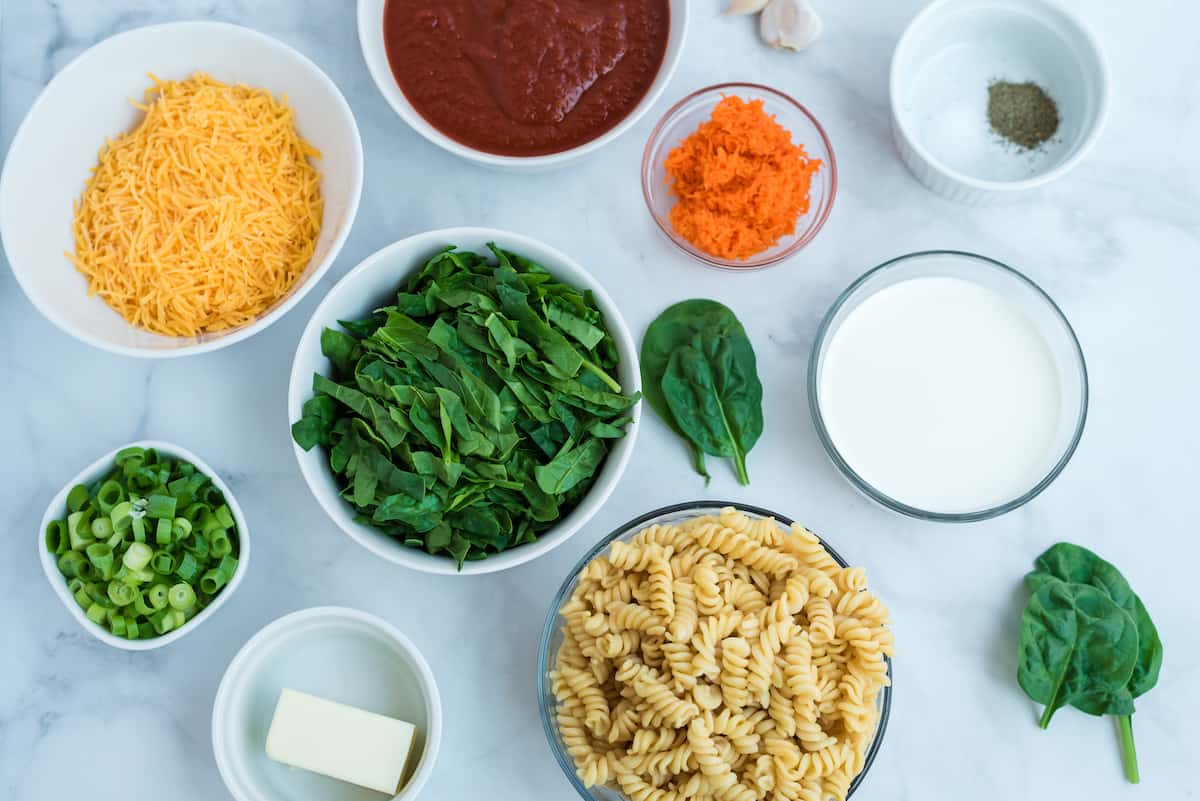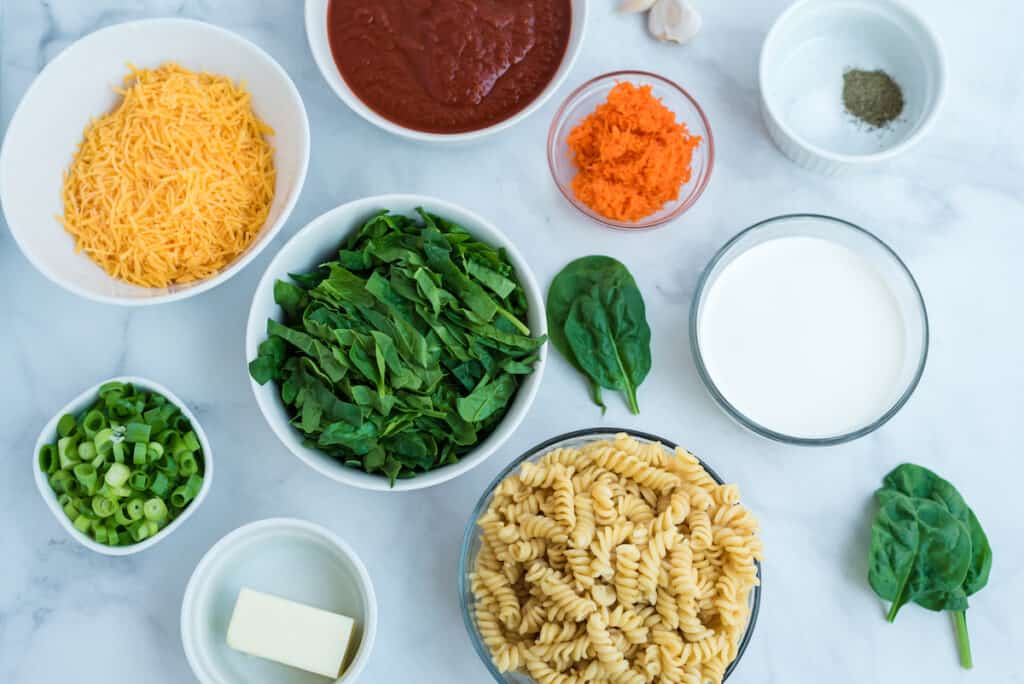 Ingredients:
Corkscrew pasta - Any shape and variety will work.
Butter - I prefer unsalted.
Fresh spinach
Fresh, whole garlic - You'll press this. Freshly pressed garlic tastes 100% different from jarred or powder. It matters in this recipe.
Spring onions
Half and half or whole milk
Carrots
Salt
Black pepper
Cheddar cheese - You could use any kind of shredded cheese, like mozzarella or monterey jack.
Spaghetti sauce - The best is my Granny's homemade spaghetti sauce, but use whatever you have.
How to make creamy spinach pasta
Cook and drain the fusilli pasta. Leave in the colander for now.
In the same pot, melt the butter, press the garlic, and add the onion. Cook for 5 minutes on low. Add the carrots and stir frequently.

Add the spinach and cook on high heat until just wilted. Add salt and pepper.

Toss the pasta back into the pot and reduce heat to the lowest possible.

Add half and half, cheese, and pasta sauce, and stir until warm.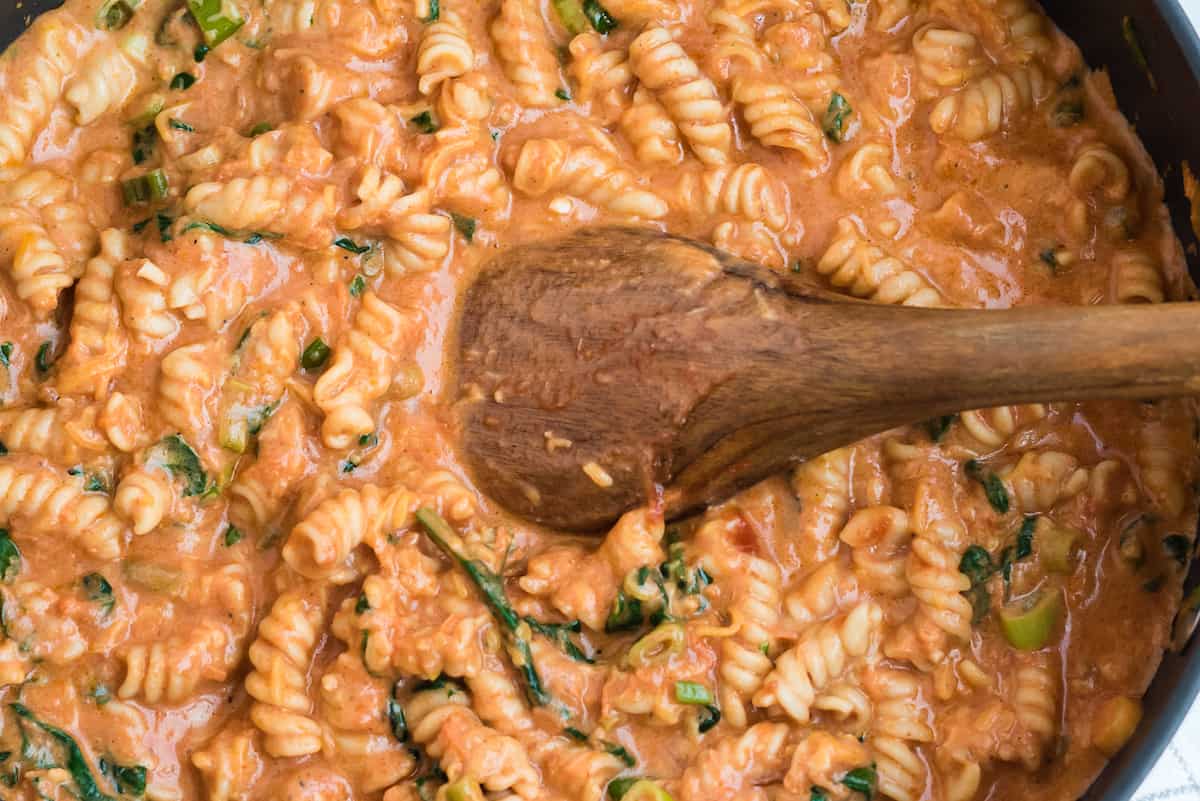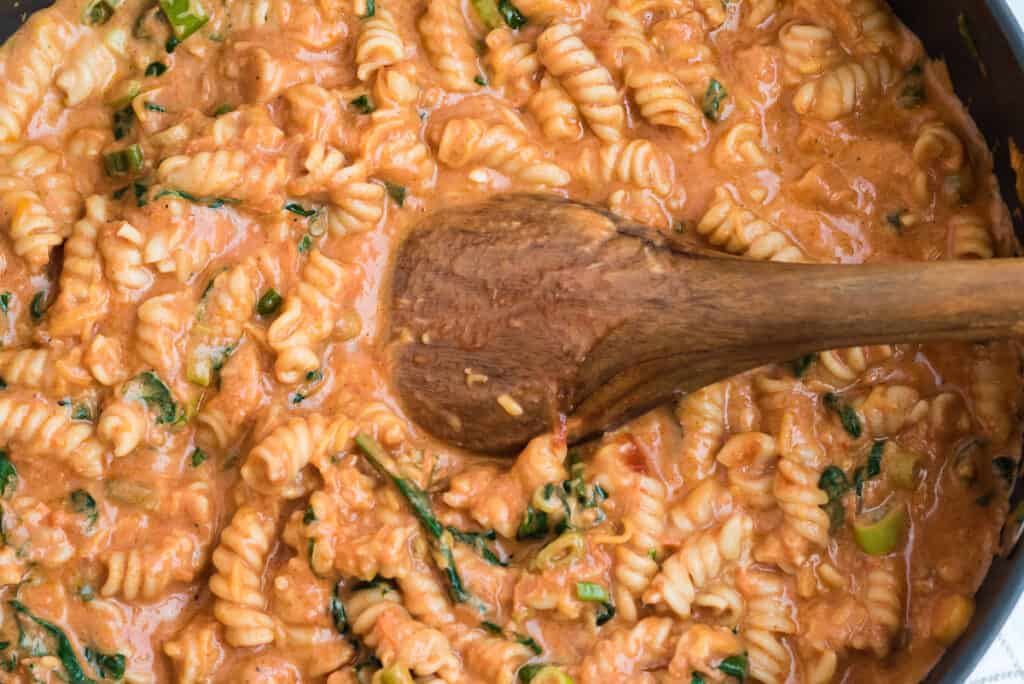 Try these other healthy pasta dishes while you're here:
Recipe