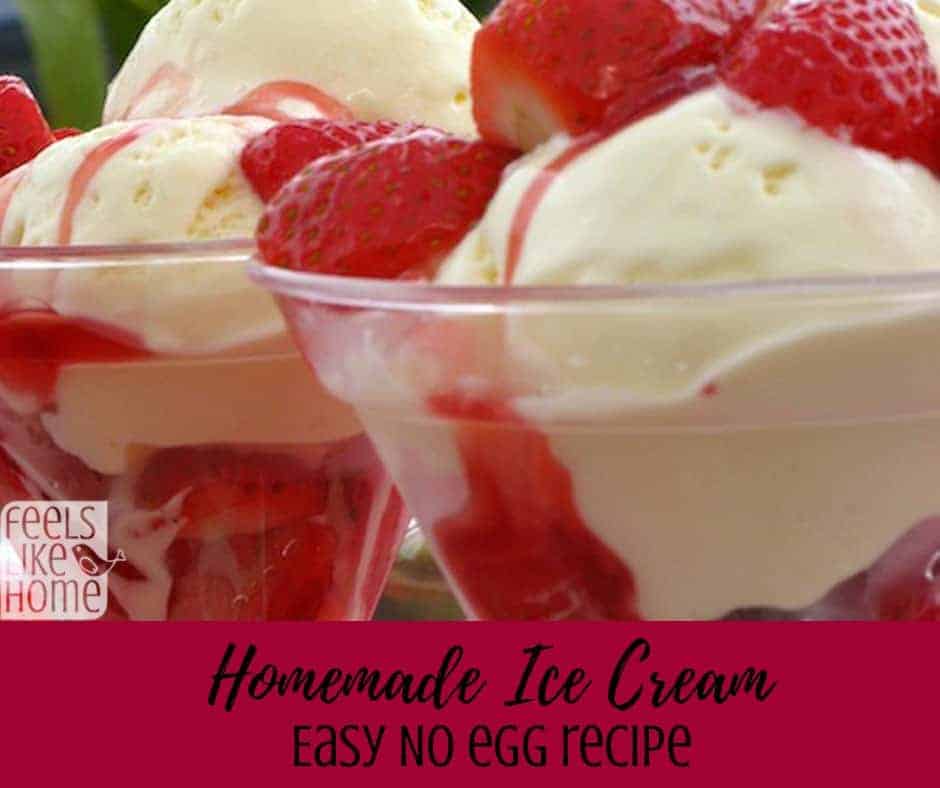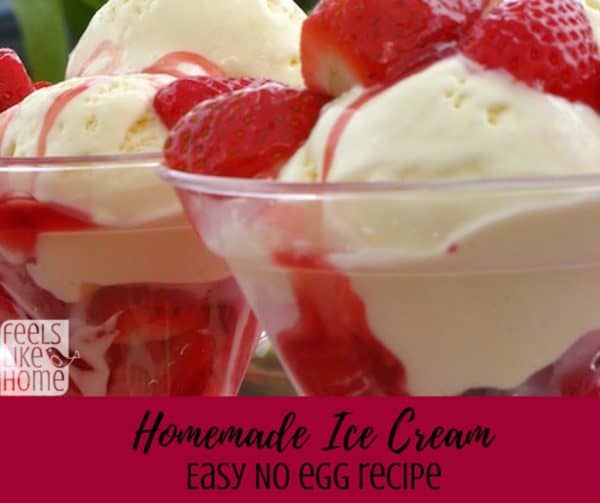 Originally published on June 12, 2009, this easy homemade ice cream recipe has delighted my family for almost ten years. Because it has no eggs, it doesn't need to be cooked at all before freezing, and I have no worries about giving my kids raw eggs.
As you probably have already guessed, I no longer eat ice cream because of my bariatric surgery, but my family still eats and loves it. We usually have some in the refrigerator at any given time.
I love ice cream.
I love to make ice cream.
Back in Febraury, I shared an awesome recipe for homemade ice cream, Philadelphia-style, but there are a lot of possible variations that I failed to mention.
Do you know what Philadelphia style ice cream means? It is easy. Philadelphia style ice cream has no eggs and requires no cooking. It's most simply cream and sugar with flavorings added. This is different from custard style ice cream, which is cooked slowly and contains eggs. It's a much heartier ice cream, but requires considerably more work.
| | |
| --- | --- |
| | |

Mix all ingredients together.

Refrigerate for 30 minutes or longer.

Mix in your ice cream maker as directed. (To use ours, you have to assemble the whole thing - including the paddle - then pour in the ice cream. Individual machines vary, though, so follow your own instructions.)

If you use the ice cream right out of the machine, it will have a soft serve consistency. For harder ice cream, put it into an airtight container and freeze overnight.

Other flavors of homemade ice cream

Once you have a basic recipe like this one, it's easy to make a variety of flavors.

For fruit-flavored ice cream, I add fresh fruit. You can use strawberries, cherries, peaches, pineapple, bananas... you're really limited only by your imagination.

For a fruit and cream consistency - Mash fruit coarsely with a fork. Add 1 1/2 cups of mashed fruit in step one. Proceed as directed.
For a homogeneously fruity consistency - Puree fruit in the blender. Add 1 cup of pureed fruit in step one. Proceed as directed.

For chocolate ice cream, you have a lot of options. When making chocolate ice cream, I cut the vanilla in half.

Chocolate syrup - Add 1/3 to 2/3 cup of syrup in step one
Melted chocolate - Melt a couple of handfuls of chocolate chips with a few tablespoons of heavy cream. Add in step one. In step two, refrigerate until well chilled. It may take a couple of hours.
Cocoa powder - Mix 1/2 cup cocoa powder in step one. Taste for sweetness, you may need to add extra sugar.

For other flavors, you can experiment with liquors or flavor extracts. Be careful to use only a tablespoon at a time, and do a lot of tasting.
I'd love to hear what you're making!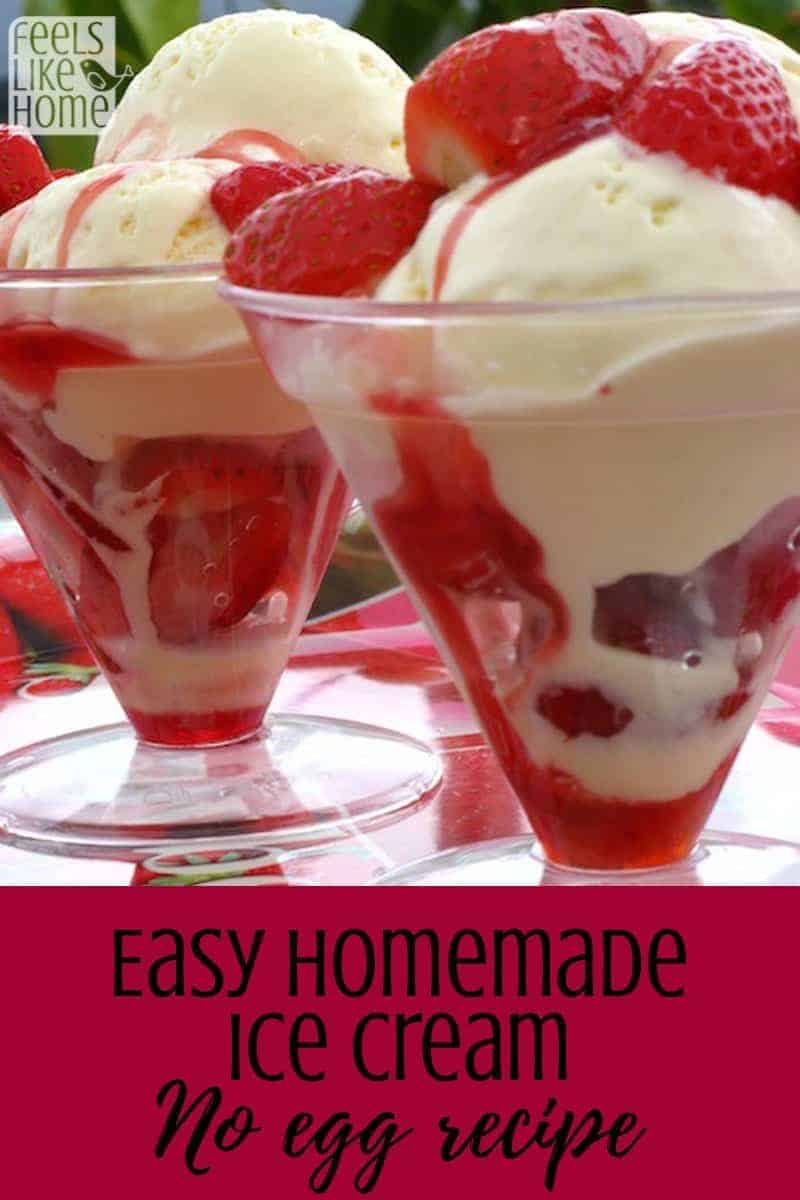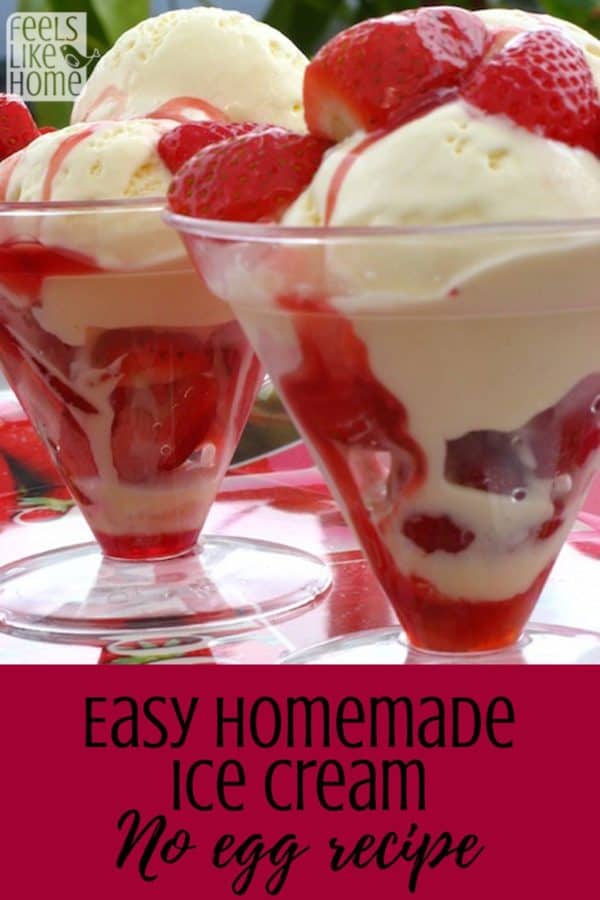 © 2017 – 2019, Tara Ziegmont. All rights reserved.