This quick and easy no churn recipe has everything you love about sweet and savory cheesecake combined with the frosty joy of homemade ice cream. No ice cream maker necessary for this incredible cream cheese treat!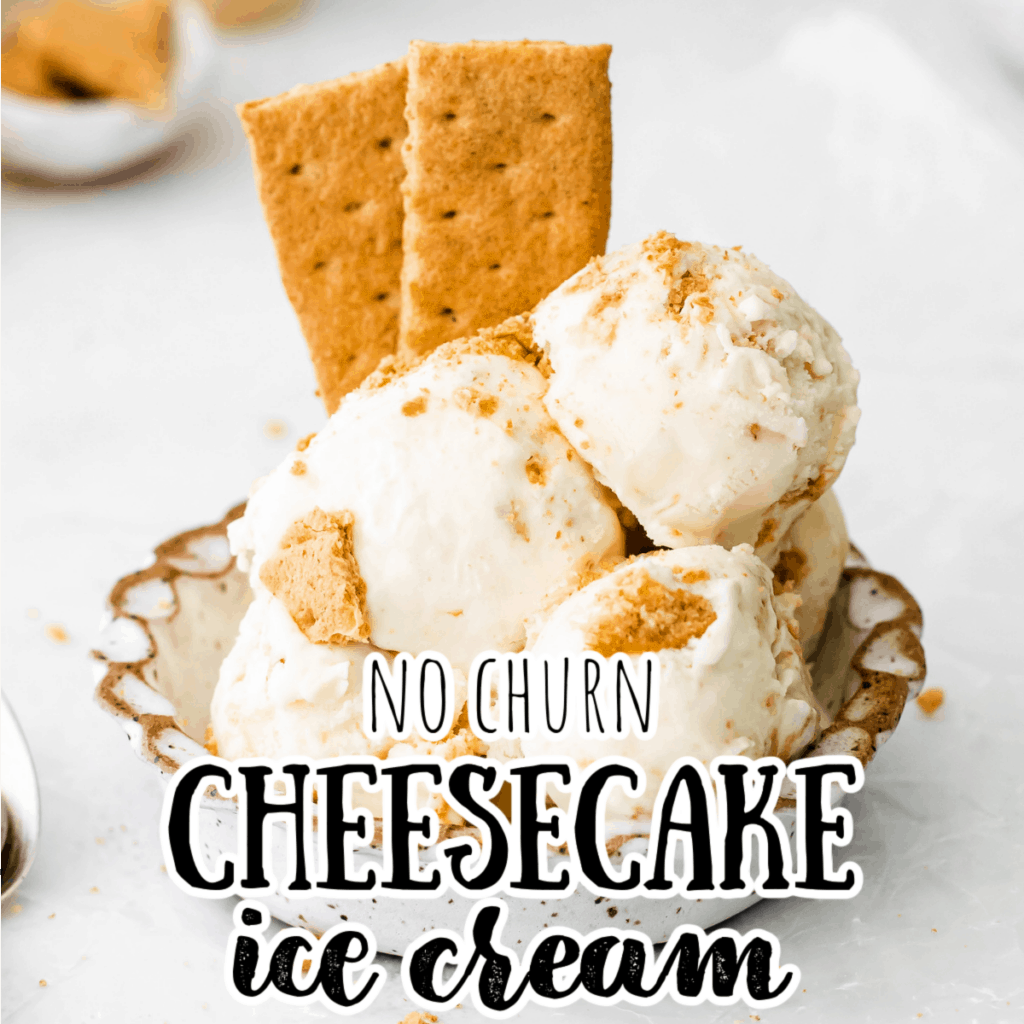 We are so in love with no-churn ice cream this year. I don't know if it's how easy it is to make (so easy!) or the variety of flavors we have tried (Oreo has been our favorite), or something else entirely, no churn ice cream has been high on my family's list of possible desserts this summer.
A natural progression of our summer of ice cream was an old family favorite flavor - cheesecake. We eat a lot of cheesecake during the cooler months of the year (it heats up the kitchen forever!), but we haven't indulged in the summer.
Until now.
What you'll need to make cheesecake ice cream
Equipment
Stand mixer - You could do without a stand mixer if you had an electric hand mixer. If you lived 100 years ago, you probably would have made whipped cream using a whisk, and your arm would have been sore. If you want to do it the old fashioned way, have fun.
Ice cream pan - I love these little ice cream containers because they have airtight lids. I also use a shallow Tupperware freezer container.
Ingredients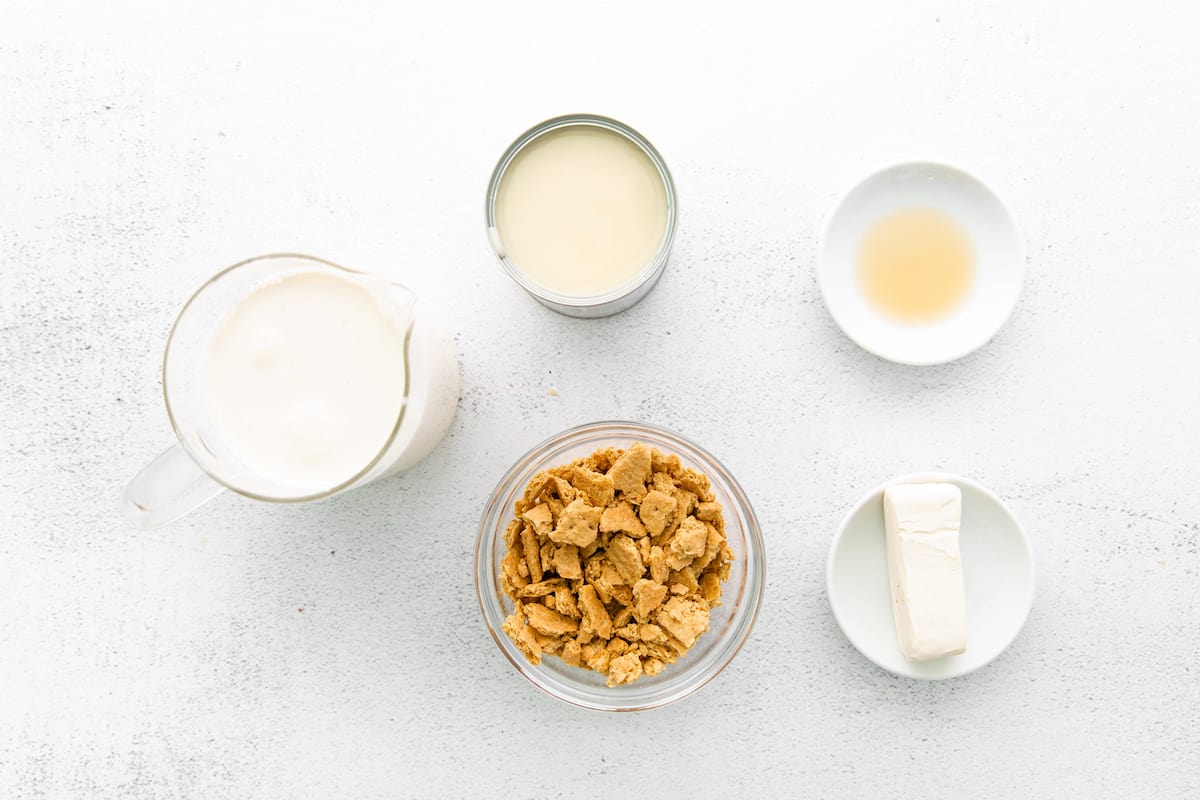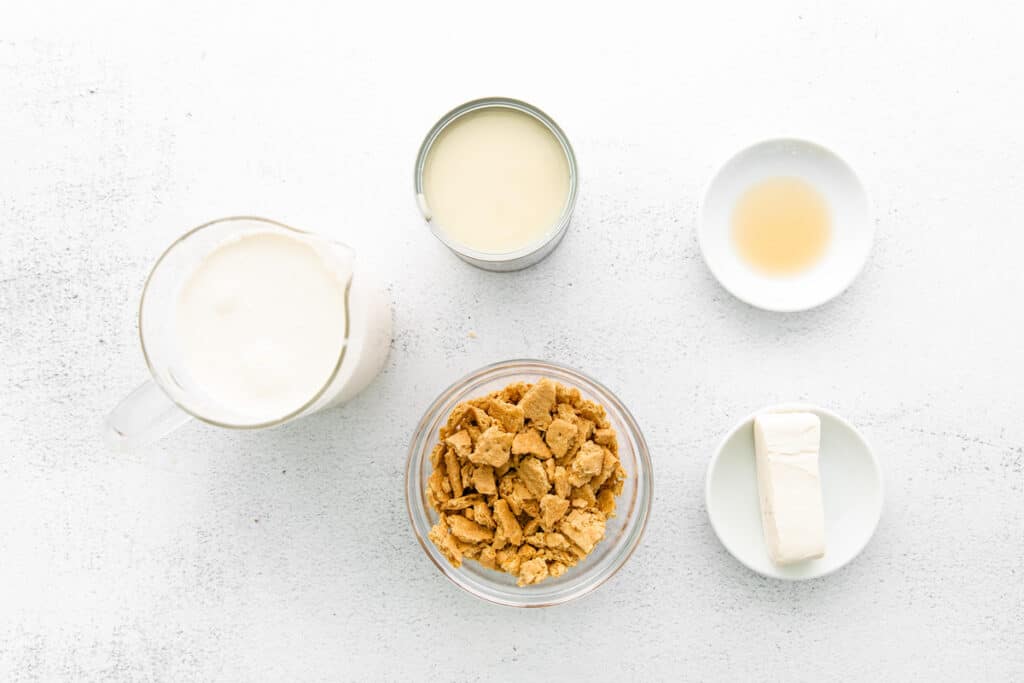 Heavy cream
Cream cheese
Vanilla extract - I have switched over from using vanilla extract to using vanilla paste almost exclusively but continue to include vanilla extract in my recipes because that's what most people have.
Vanilla extract is an alcohol-based liquid with the consistency of water. To make it, vanilla beans are soaked in alcohol for a long time (like many months). There are no actual vanilla beans in extract.
Vanilla paste on the other hand is a combination of highly concentrated vanilla extract, vanilla bean powder, and a binder (which can be either xanthum gum or corn syrup, read the label). It is the consistency of Elmer's glue.
The reason I prefer vanilla paste is that, aside from having actual vanilla beans inside, the paste has a richer, more bold flavor, and it has no alcohol taste when it is not cooked. I hate the bitter flavor that traditional vanilla extract gives foods that are not cooked. That bitterness cooks off when heated, but in recipes like popsicles, buttercream, and overnight oats, the alcohol stays in and can taint the flavor if you are heavy handed with it (as I often am).
Graham cracker crumbs - You can buy regular graham crackers and crush them yourself. I use my food processor and pulse them a couple of times until the crackers are reduced to crumbs. You can also put the graham crackers into a gallon-sized zippered freezer bag and use a rolling pin to crush them into crumbs.
How to make no churn ice cream
Add the heavy cream to the bowl of a stand mixer fitted with the whisk attachment. Start on low speed and gradually work up to high speed, beating the cream until it becomes thick and forms stiff peaks.

Add the sweetened condensed milk, cream cheese, and vanilla extract and fold them into the cream gently, being careful not to deflate the whipped cream.
Next fold in the graham cracker crumbs.

Transfer the mixture to a loaf pan or silicone ice cream tub and wrap it tightly with plastic wrap.
Place the ice cream in the freezer for at least 12 hours, preferably overnight.
Scoop and serve with your choice of toppings.
Try these other sweet treats while you're here:
Recipe