Homemade Root Beer Float Ice Cream tastes just like a brown cow with 3 simple ingredients. This is my new favorite ice cream recipe, and it's quick and easy to make!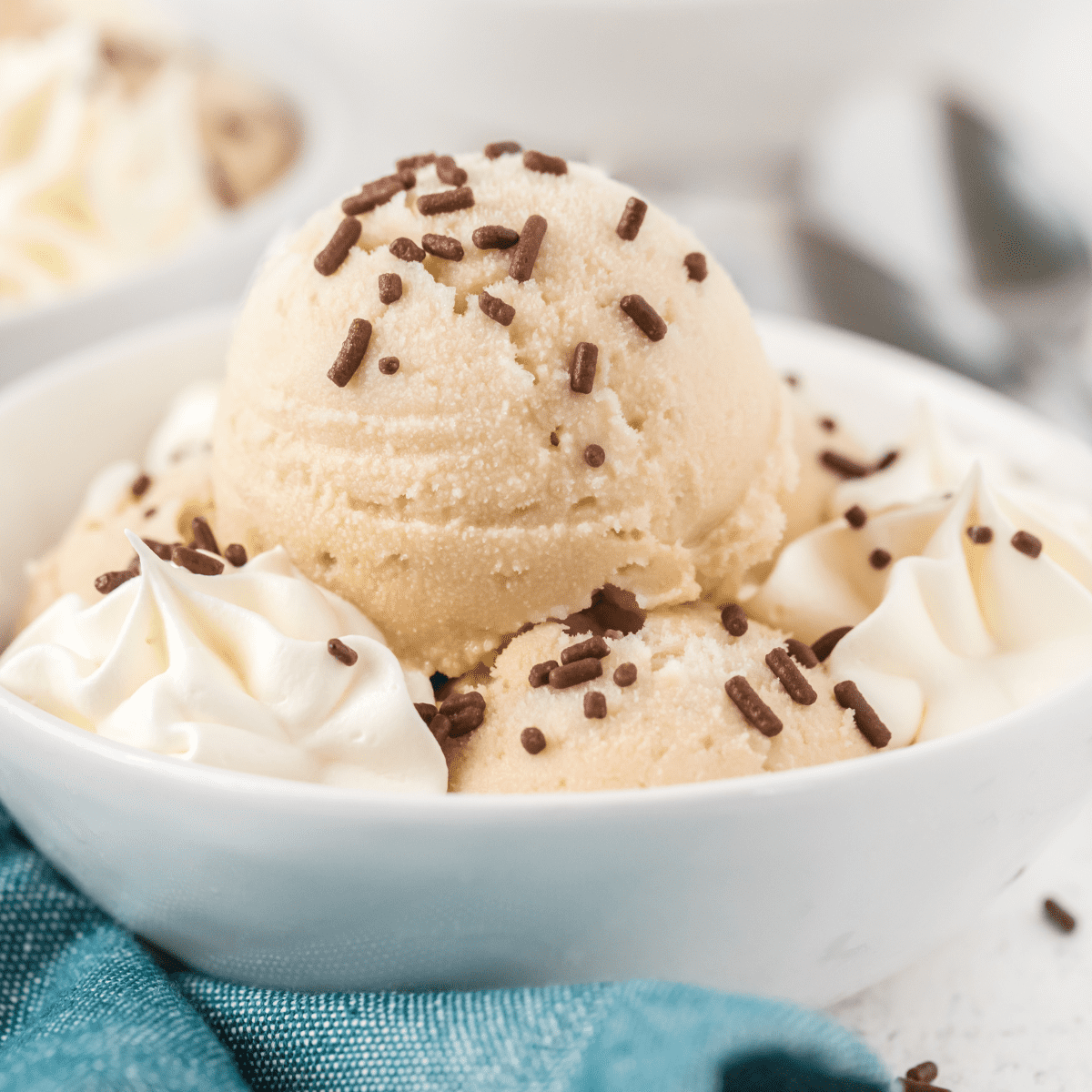 Penn State is where Ben & Jerry learned to make ice cream, and Penn State's Creamery ice cream is legendary.
When I was in college there, I used to bring homemade Creamery ice cream to Old Grandma when I visited. The Creamery on campus will pack your ice cream in dry ice, and it stays nice and solidly frozen until you get where you're going, up to 3 hours.
Our two favorite kinds of ice cream were coconut chip and brown cow. Coconut chip was coconut ice cream with chocolate chips in it, and brown cow was root beer and vanilla ice creams swirled together.
I was thinking about brown cow ice cream when I made this homemade version.
When I explained my idea for root beer float ice cream to Joe, he jumped up and ran to Walmart to get a bottle of root beer right then. He loves a good root beer float, and he loves ice cream, and he was excited to put them together.
The finished ice cream was delicious, just the right combination of root beer and milk. We've since done the same thing with orange pop, too, and we have plans for Mountain Dew ice cream and Dr. Pepper ice cream.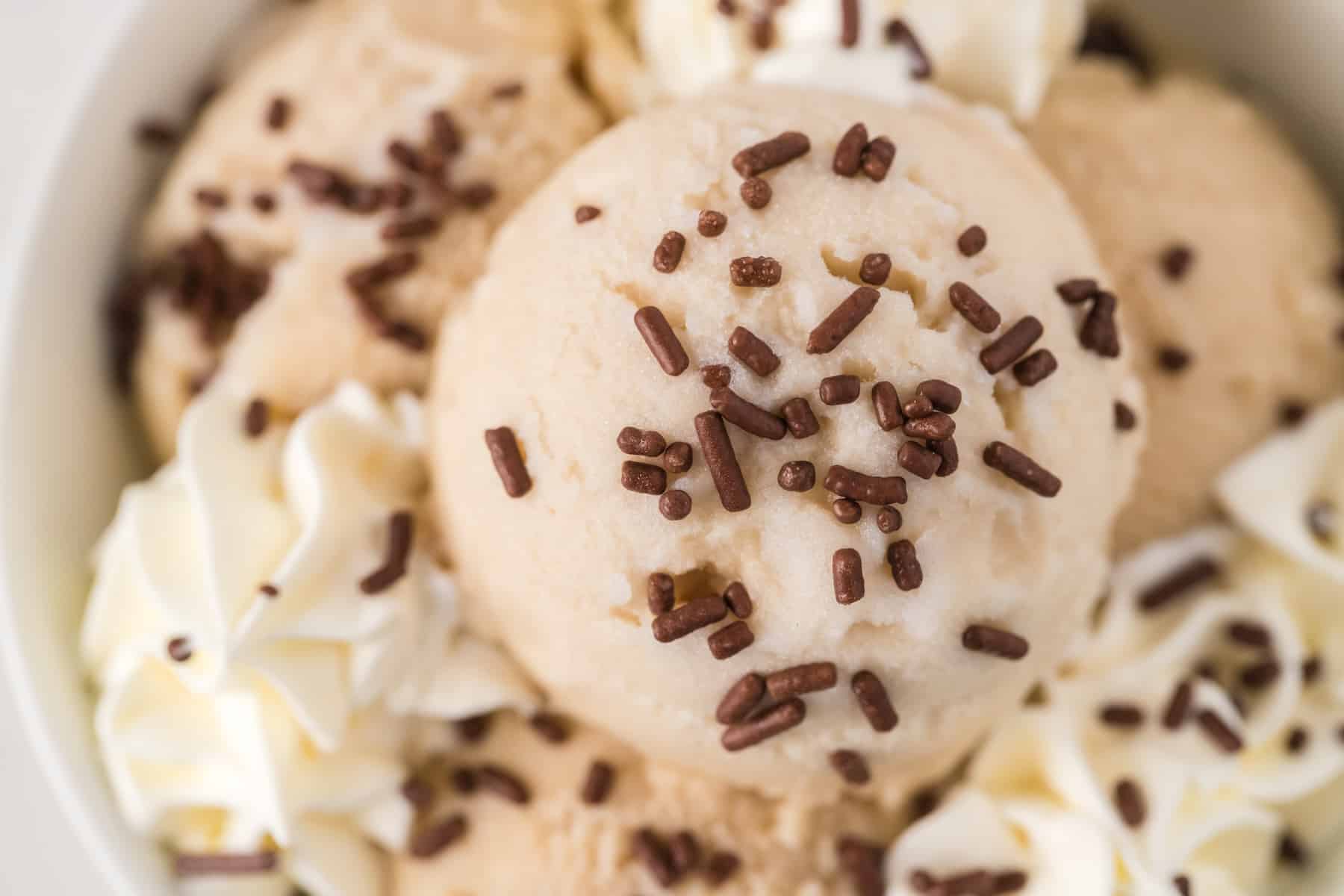 We don't drink pop at home generally, so we've been buying it special just for this desert. When it's hot outside, a light ice cream is a lovely way to end our dinner.
I originally shared this recipe in 2012, when my kids were tiny. They loved root beer ice cream then, and they still love it today! The flavor of the ice cream is just like a root beer float, minus the straw and the frothy foam.
What you'll need to make the best root beer ice cream
Equipment
This recipe requires an ice cream maker, as do these vanilla ice cream and strawberry cheesecake ice cream recipes.
If you don't have an ice cream maker, consider one of the following no-churn recipes instead:
Ingredients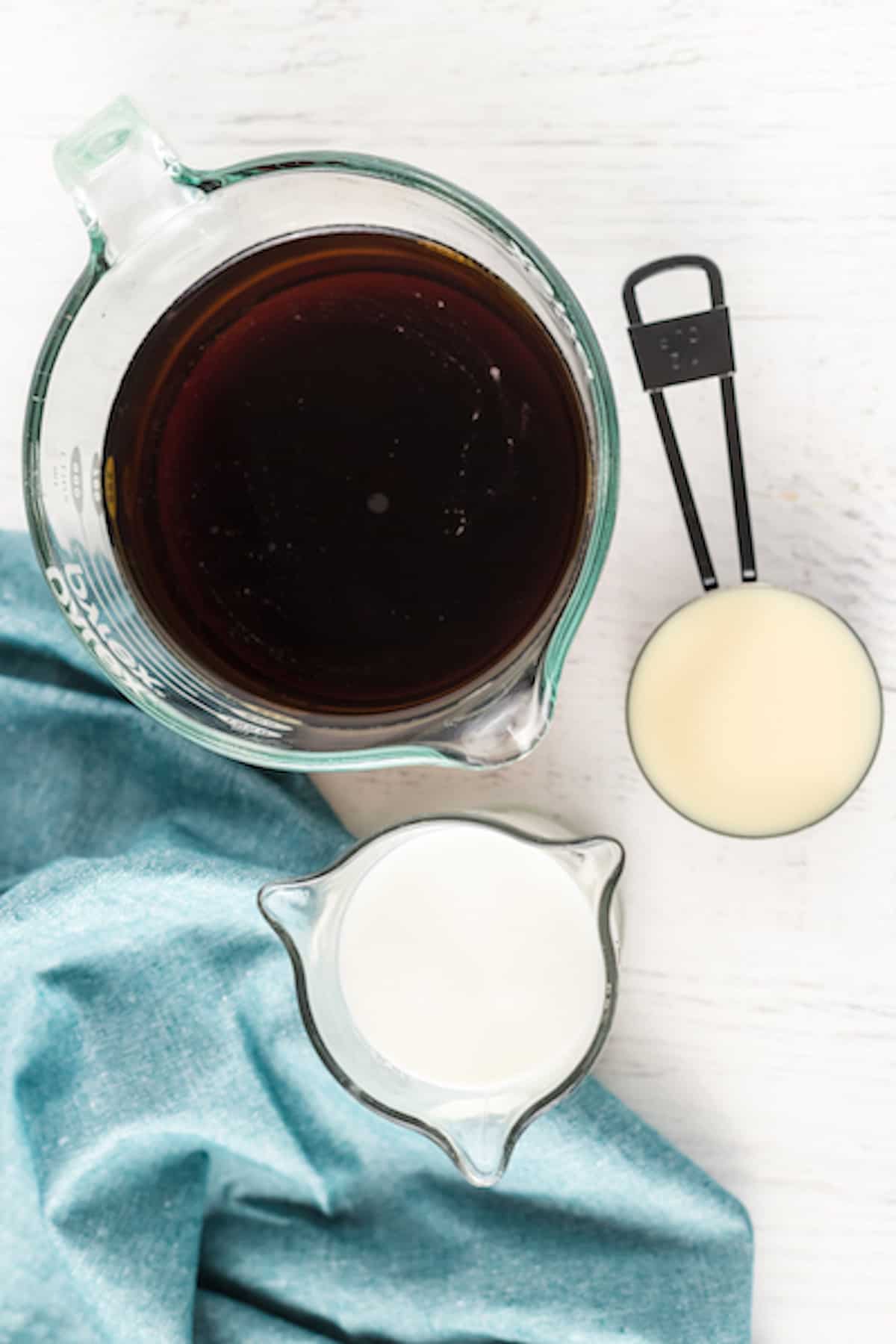 24 ounces of your favorite root beer - You'll need to let this sit out in a bowl for a couple of hours to make it flat. Alternately, if you're in a hurry, you can stir it to get the bubbles out. (If you don't get the carbonation out of the root beer, you'll end up with a lot of foam when you add it to the milk.)
1 cup of whole milk - You could also use heavy cream for a richer ice cream.
½ cup of sweetened condensed milk - This adds sweetness and makes the ice cream thick.
How to make homemade root beer float ice cream
Prepare your ice cream maker ahead of time. Mine has to freeze for 24 hours prior to use, so I don't start the next step until it's well frozen.
When you're ready to make the ice cream, whisk all three ingredients in a bowl, and then chill them in the refrigerator for at least 2 hours. They must be very very cold before you add them to your ice cream machine.

Pour the chilled mixture into your prepared ice cream maker.
Let the ice cream machine work for 20-30 minutes, or until it shuts itself off or the ice cream is frozen.

Ice cream out of an ice cream machine has a soft serve consistency. If you want harder ice cream, spoon it into an airtight ice cream container and freeze for 2-4 hours.

Scoop and serve with whipped cream and some sprinkles.
Chef's tips for better root beer ice cream
You have to mix the ingredients together in a bowl before you put them in your ice cream maker. Never try to mix them in the ice cream maker. It won't work, and you will end up with chunks of frozen whatever you put in first mixed up in your finished ice cream. Always mix ice cream ingredients in a bowl and then add them to the machine after they're well-blended.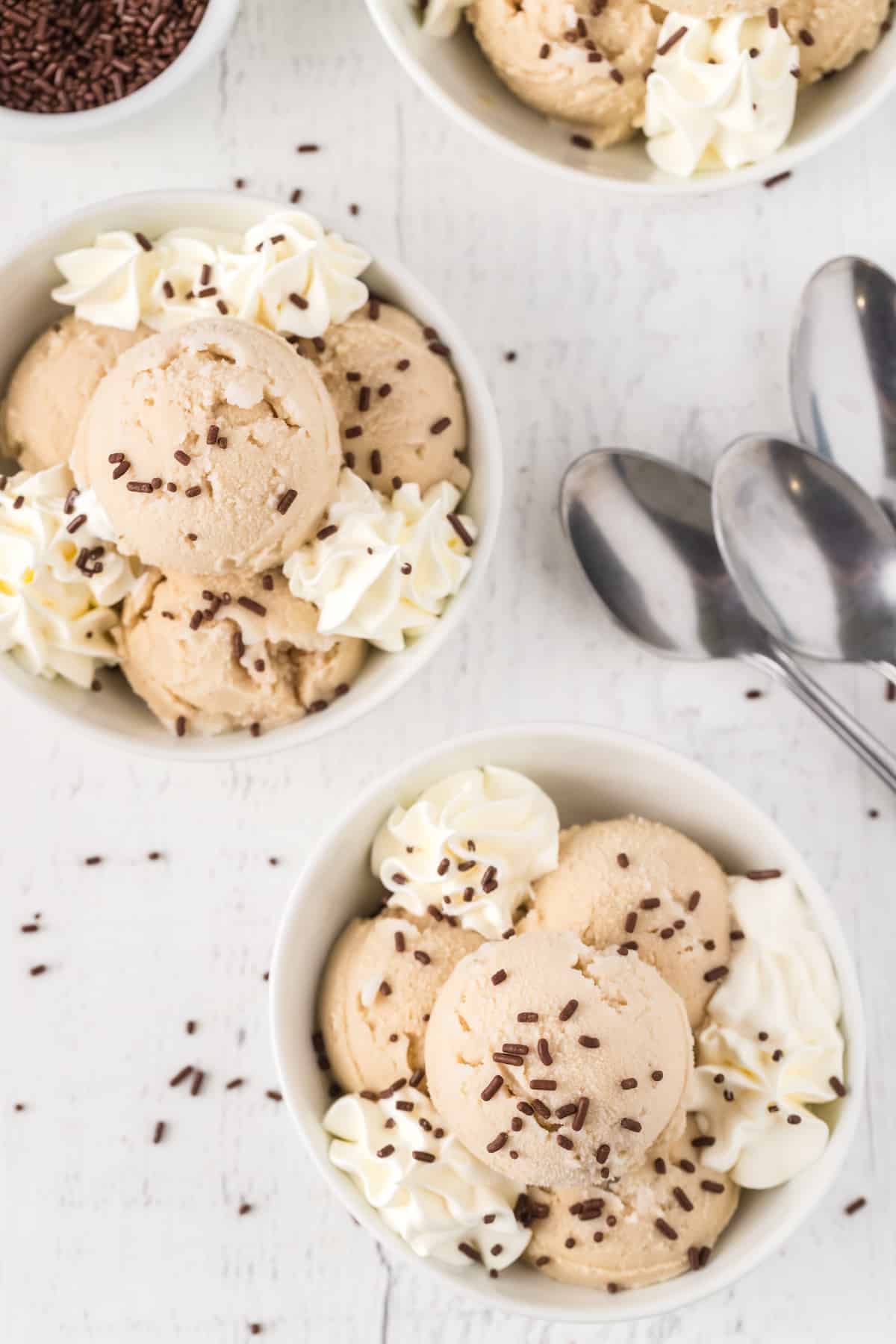 Try these other sweet treats while you're here:
Recipe