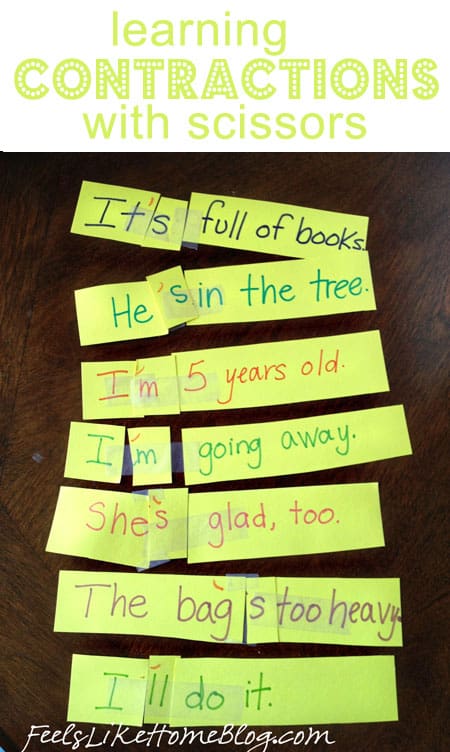 Pin
Part of learning to read and write is learning the shortcuts in our language, like contractions.
I tried to explain to Grace that you remove one of the letters from the original word and replace it with an apostrophe, but it just wasn't clicking with her.
Enough talking, I thought. Let's cut some words up.
I wrote out a few sentences using very basic contractions - several combinations with is, I'll, and I'm. I wrote out entire sentences the first time we did this, but the second time, I just wrote out the words in the contraction. The rest of the sentence became a distraction.
Okay, so if you're going to do this with your kiddo, write out the words on a piece of card stock.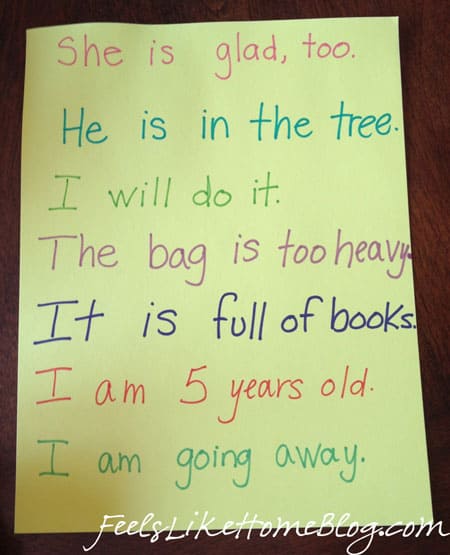 Pin
My next step was to cut the sentences in half, and Grace matched them up. The second time we did this activity, we skipped this step.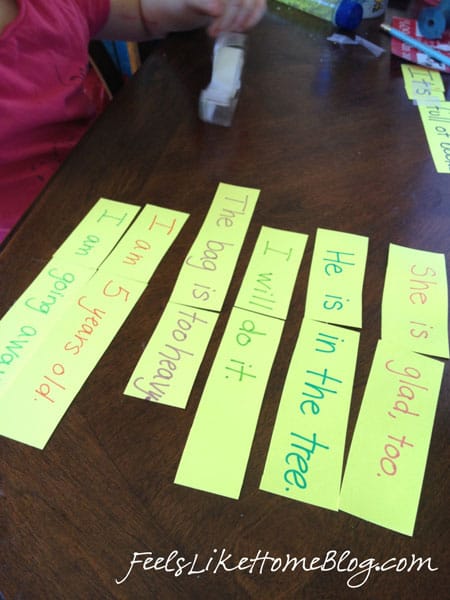 Pin
Here comes the important part. Remind your child what a contraction is, how the apostrophe takes the place of one or more letters from the original word.
Help her to identify which letter or letters need to go, and have her cut those out.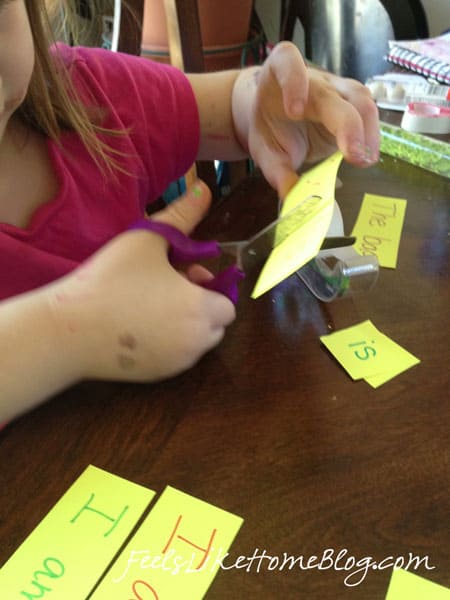 Pin
Add an apostrophe in place of those missing letters.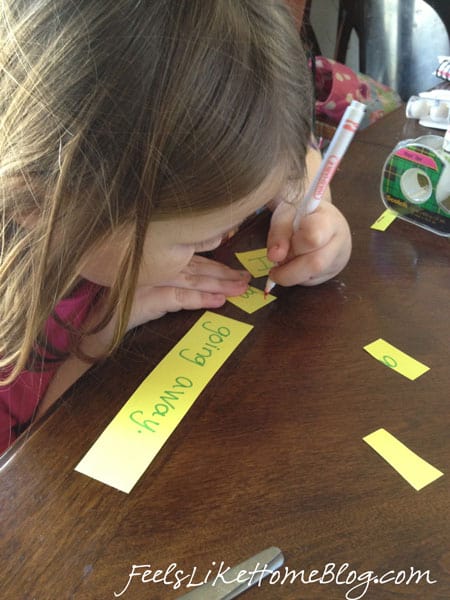 Pin
Tape the words back together to form the contraction. I wanted to use stickers for this part, but Grace loves pulling tape off of the tape dispenser.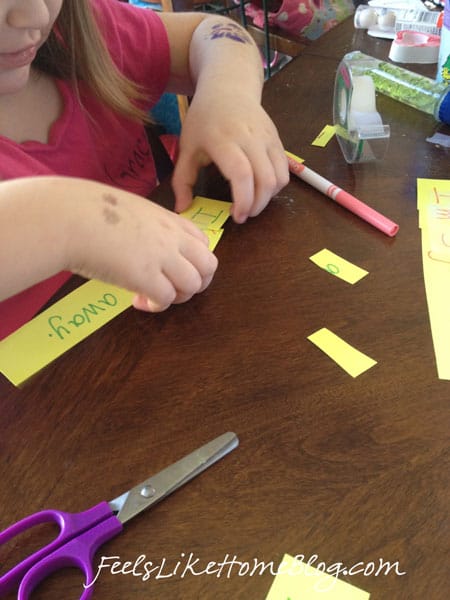 Pin
Match the contractions up with the rest of the sentences.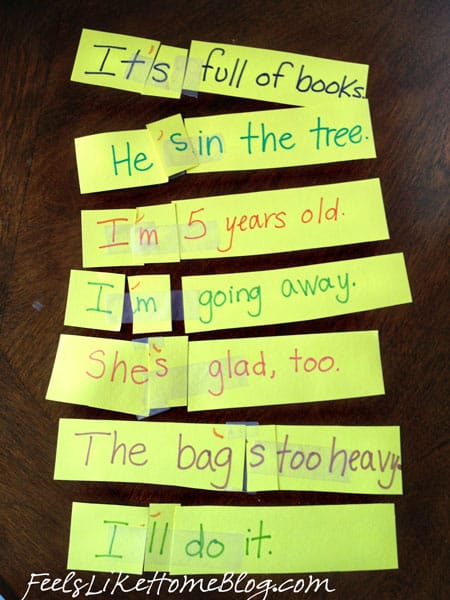 Pin
Next steps:
This went really well, and it helped Grace to understand the idea of contractions. She's been identifying them more often when we read.
I have a new sheet of contractions ready for Grace to cut up - different combinations of not (are not, is not, has not, have not, and so on), I have, I had, we are.
How else could you teach contractions?