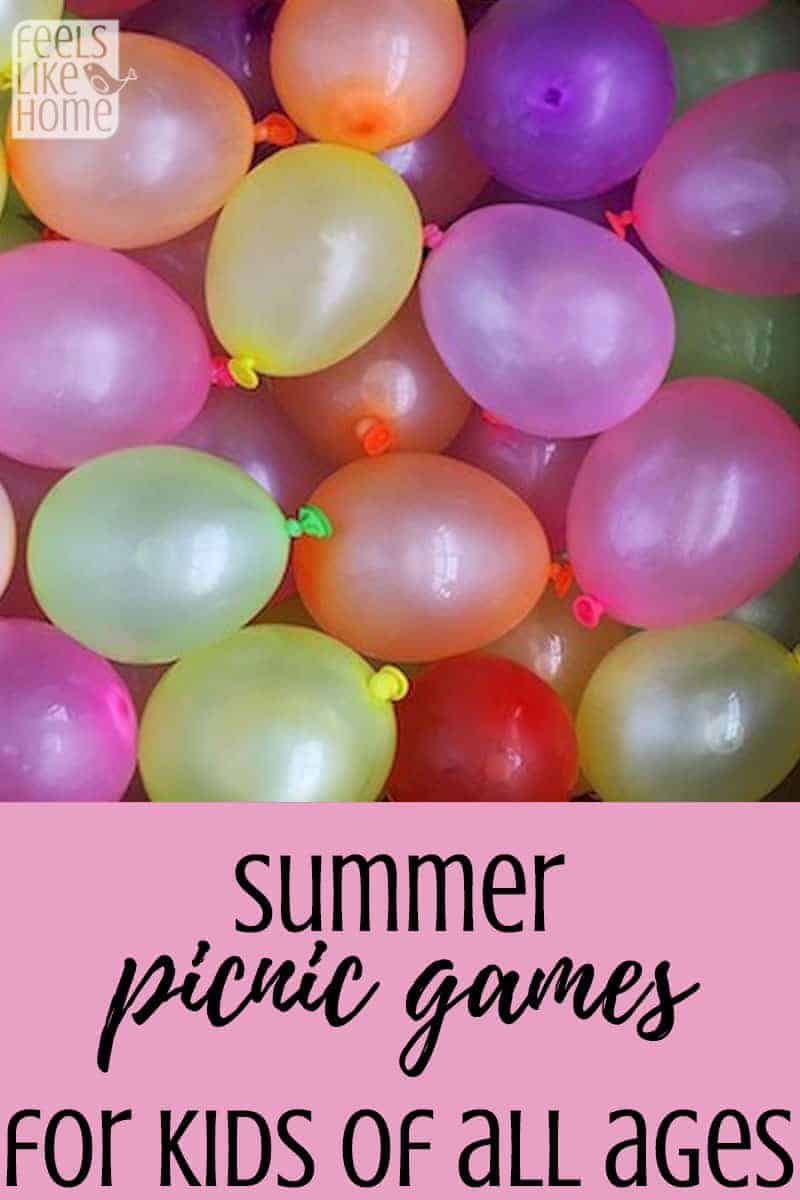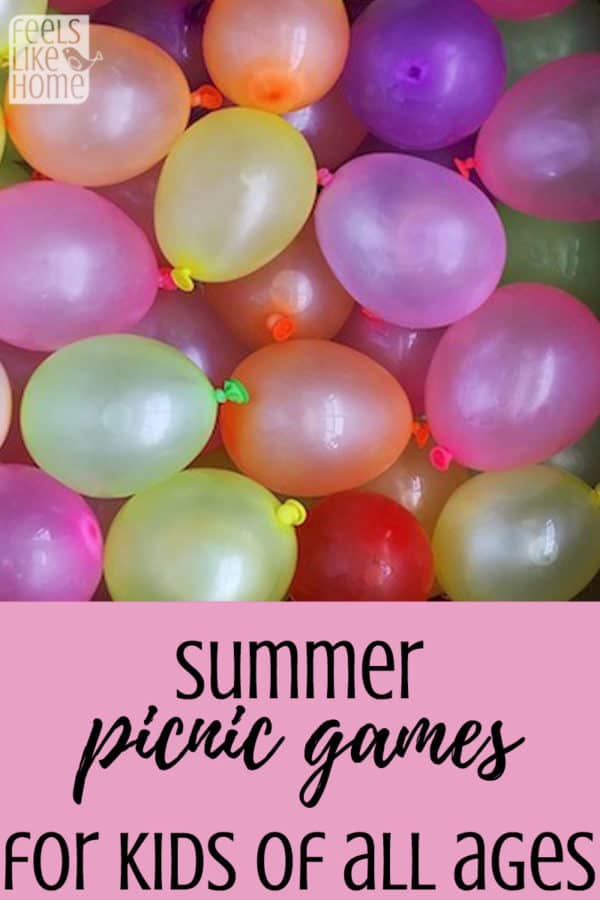 Pin
Are you having a picnic this week?
Summer picnic season is well underway. If you're going to a picnic or hosting your own, it's always a good idea to have some games planned for the smaller attendees.
Here are the games that we like to organize. These ones are great because older kids (as old as 13-14) are able to play with younger ones (as young as 3-4), and everyone has a great time.
Water balloon dodgeball - Each child starts with one water balloon. When you get hit with a water balloon, you have to sit down and you're out of the game. After you've thrown your water balloon, you may come back to the bucket and get a new balloon and throw it at someone else. For a group of 14 kids, we used about 60 water balloons in this game. You could also play this game with squirt guns, if you didn't want to fill all those water balloons.
Sponge relay race - Divide the kids into teams of 5-6. Each team needs a big dishpan full of water, a sponge, and a jar or wide mouth container. The dishpans should be at the far end of the area, around 20 feet away from the teams, and the jars should be next to the team. Each child will soak the sponge in the dishpan, keeping as much water as possible in the sponge, then run back to the jar and squeeze the sponge into it. The first team to fill their jar til it overflows is the winner. (This game works best with really big sponges and smallish jars.)
Limbo - All you need for this one is a stick. Have two adults hold the limbo bar as all the kids pass underneath. If anyone falls, touches the ground with their hands or arms, or touches the bar, they're out. The last kid to successfully pass under the bar is the winner.
Bubbles and water play - After the organized games are over, I usually put out bubbles, bocce ball, bean bags, and dishpans full of water with the sponges. The kids will have fun making up their own games, blowing bubbles, and playing.
What are your favorite picnic games?