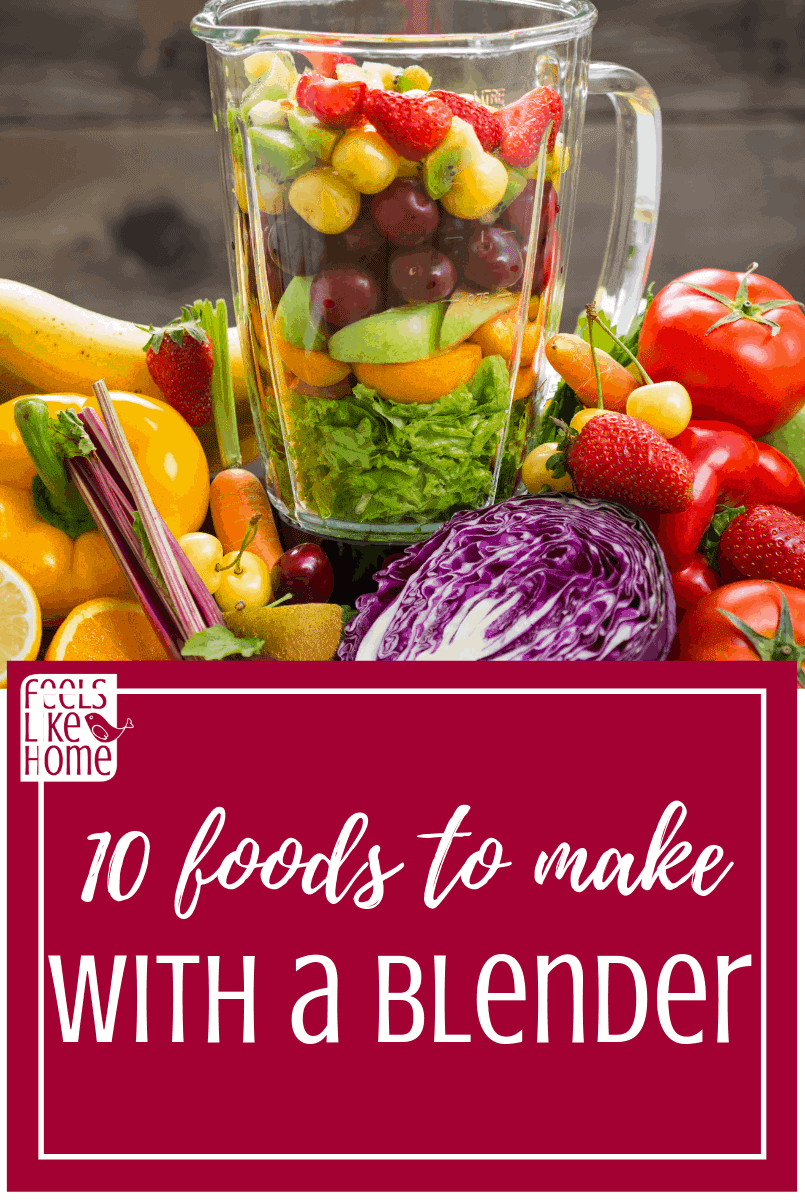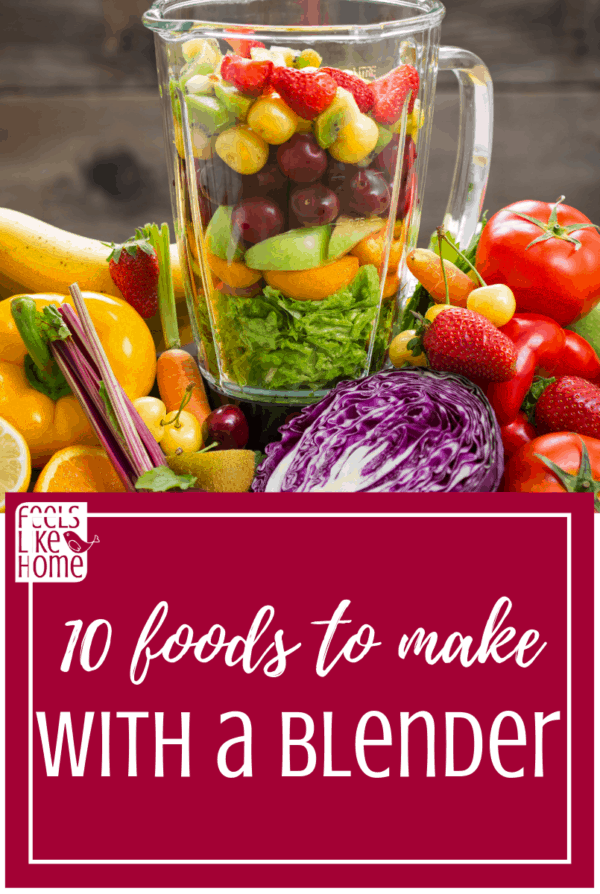 Pin
I had a blender for at least six years before I ever used it.
No kidding.
Is that silly or what? Since I got married and had Grace, we've used our blender for all kinds of things, including the following:
10 Foods to Make with a Blender
Smoothies, milkshakes, and frozen drinks. This is the obvious one, right? Generally, the chop setting works best for ice-based drinks. Whether you are using a prepared milkshake mix, fresh fruit, or alcohol, the drink will come out better if you put it in the blender. Your finished drink should be frothy and light.
And, don't forget to make alcohol-free drinks for your little people. They like frothy drinks just as much as you do.
Homemade tomato sauce. Joe makes batch after batch of tomato sauce every summer. Pureeing the tomatoes makes the sauce smooth and pleasing to my palate. Along the same lines, you can make BBQ sauce from scratch, too.
Homemade jam and fruit butters. Oh, how I love to make homemade jam. Cherry, watermelon, peach, red raspberry. They are all so very good. And don't get me started on apple butter and cherry butter. Oh, my. Oh, my.
Homemade dip. There are so many healthy dips out there, including ranch dressing with pureed white beans, hummus, and pesto. All are quick and easy when prepared in a blender.
Homemade falafels. Have you ever made homemade falafels? Falafels are little nuggets of spiced chick peas, typically served with cucumber sauce. They are so good that we eat them at least once a month. I suppose you could make falafels my mashing the chick peas with a fork, but that would take forever.
Homemade baby food. Having a really nice, heavy duty blender made my baby food making simple and easy. I adored making Grace's baby food. I made all kinds, sweet potato, pumpkin, green beans, blueberries, strawberries, bananas, peas... I could go on and on. And I will, as soon as I finish the baby food e-book I'm working on.
Soup. There are a myriad of soups out there that are better when pureed. This black bean soup, for instance, takes on a whole new character when the beans are pureed. It becomes smooth and creamy and wonderful.
Make bread or cracker crumbs. Add small cubes of stale bread (or whole crackers) and pulse until the crumbs have the consistency you want. Bread crumbs are the crunch in many different recipes, from cheese stuffed zucchini to pierogies to mac and cheese and the binder in many others, like meatloaf and burgers.
Smooth out the lumps in your gravy. It should only take five to ten seconds on puree to get rid of the lumps. You'll never have lumpy gravy again!
Make coleslaw. I found a very interesting recipe for blender coleslaw that I'd like to try out one of these days.
Quick tips for your blender:
If your blender seems slow or isn't moving the food around, add some liquid. This happened often when I was pureeing sweet potatoes or pumpkin for Grace's baby food.
Don't puree carbonated beverages. The carbonation will dissipate. Instead, add the soda (or whatever) after blending.
If your blender has a glass well, don't mix very cold with very hot ingredients. The glass could break.
What do you use your blender for?
Have you seen the rest of the series?
[wp_eStore_ssf id=1 template="2" button_text="Get it now!"]