How to make the best cheese stuffed zucchini boats recipe. This meatless dinner is healthy and uses Italian seasoning and a variety of cheeses to make an awesome vegetarian meal. It's a simple and easy supper that's keto, whole 30, low carb, and paleo friendly (just leave out the breadcrumbs).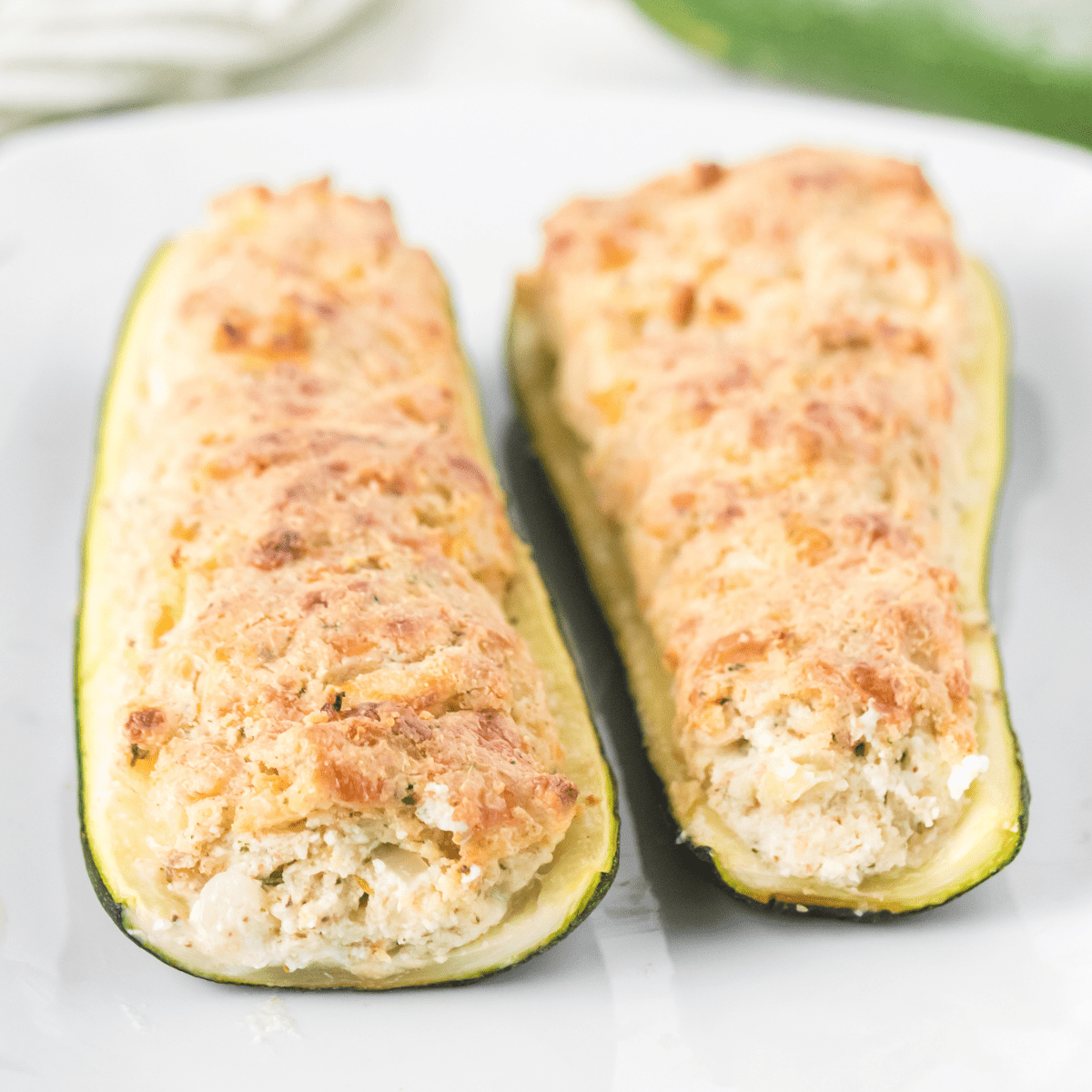 In my neck of the woods, stuffed vegetables usually involve hamburger, tomato sauce and rice, or crab meat.
None of these fillings really thrill me, and I often avoid them.
At the same time, I love veggies, especially when they are fresh from my garden. I love to make them the focal point of a meal.
A few years ago, I came up with this recipe in response to a glut of zucchini and summer squash from said garden.
This filling is wonderful and would be tasty stuffed inside any number of foods, including bread, tomatoes, other types of squash, mushrooms, and almost anything else. It's so creamy and delicious!
I've also tried this filling with the addition of shredded chicken or pork. It was also really good that way. It's versatile.
What you'll need to make the best cheese stuffed baked zucchini
How to Make the Best Cheese Stuffed Zucchini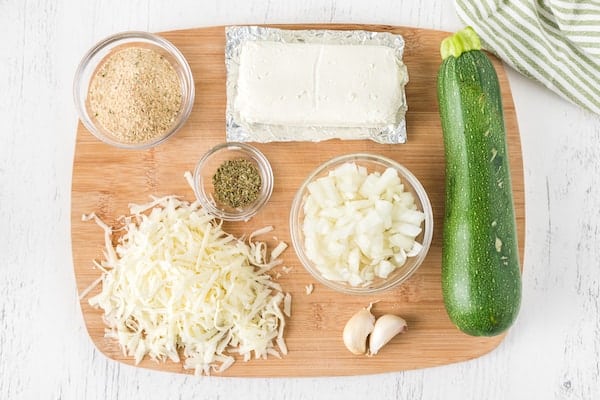 Preheat the oven to 350º.
Cut a medium to large zucchini in half and scoop out the seeds. Discard. Scoop out some flesh to make a shell and place the shells in a baking dish.

Grate or finely chop the zucchini flesh. Sauté the chopped onion and zucchini flesh in olive oil until soft.

Mix cream cheese, Italian seasoning, mozzarella cheese, onion and zucchini, and bread crumbs (if using). Spoon into zucchini shells in the baking dish.

Bake for about one hour, or until zucchini is tender and filling is hot and melty. Cool slightly before serving.

A note on the breadcrumbs
The breadcrumbs in this recipe do lend the dish a nice Italian flavor, but they are not completely necessary. I used them the first couple of times I made this, but then stopped. I no longer use them and the cheese filling in the stuffed zucchini comes out just as well. Use them if you want to, leave them out if you prefer.
Check out these other zucchini dishes while you're here:
Recipe