Grace likes to dip her foods into all kinds of sauces and pastes. Do all kids like that? I like to dip my food into crazy sauces, too, so I'm not sure if it's a family thing or a kid thing. Some dips we've tried recently:
A strawberry or raspberry dipping sauce
Ranch dressing mixed up with a handful of cooked white beans that have been pureed
Spinach chopped finely and blended with a basil-based pesto
Low fat sour cream mixed with salsa
Hummus
Hummus is very easy to make at home. It is just like my falafels.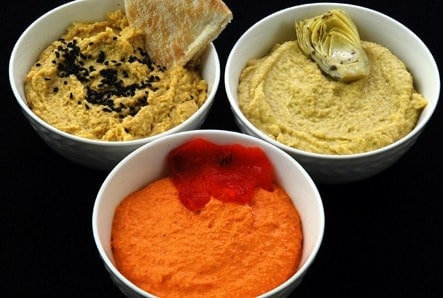 Pin
Grace's Kitchen Friends
Please join in Grace's Kitchen Friends! To play along, all you have to do is fill out MckLinky below. You can link up any post that talks about kids and food:

feeding kids
cooking with kids
kids' nutrition
play with food or play kitchens
crafts with or about food
There are a lot of other kids and food things I haven't listed (like growing food with kids or fun recipes that kids love!), so please don't feel limited.
I'm easy like that, Dear Reader. The only thing I ask is that you link back here to Grace's Kitchen Friends in your post. I can't wait to see what your kids are doing!