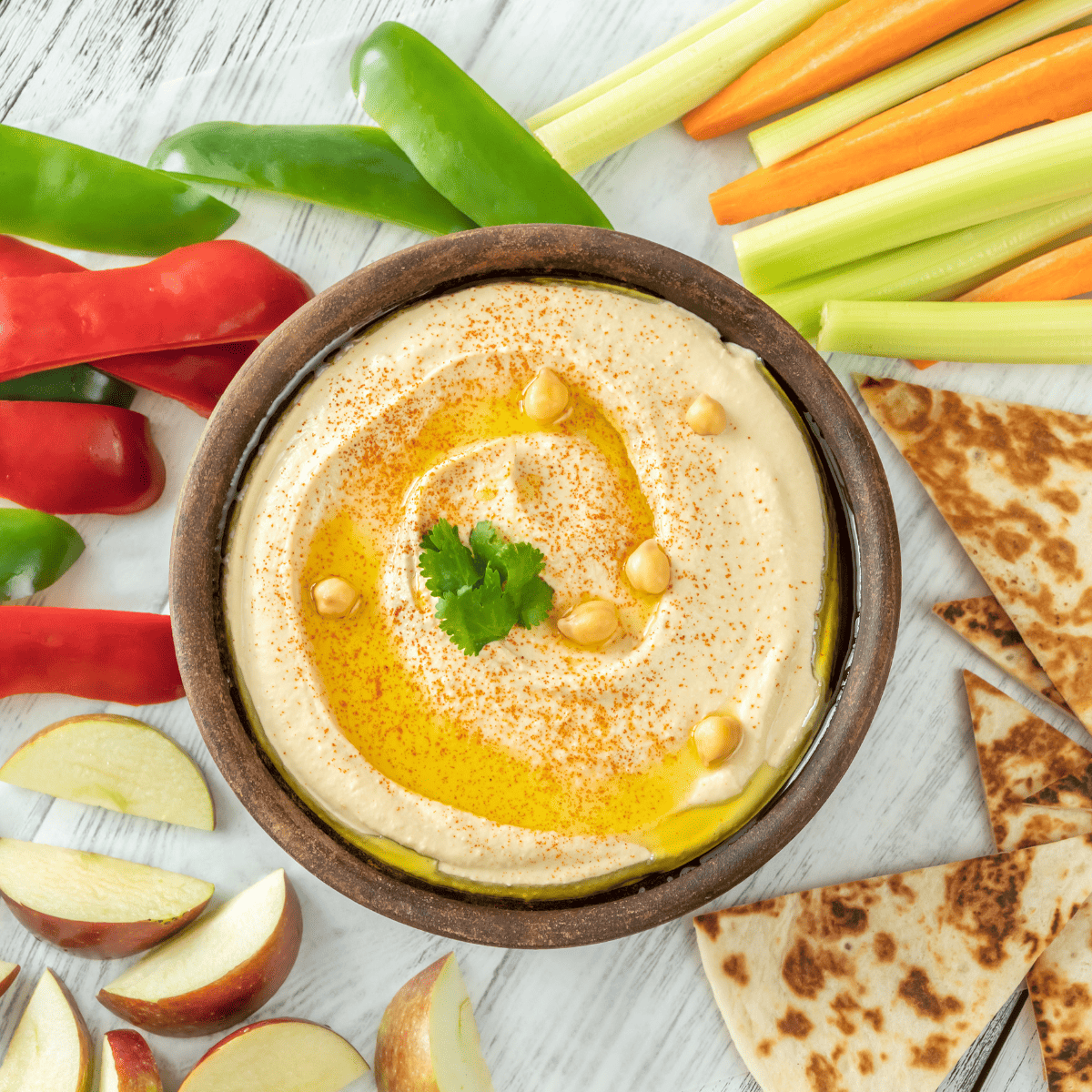 Grace likes to dip her foods into all kinds of sauces and pastes. Do all kids like that? I like to dip my food into crazy sauces, too, so I'm not sure if it's a family thing or a kid thing. Some dips we've tried recently:
A strawberry or raspberry dipping sauce
Ranch dressing mixed up with a handful of cooked white beans that have been pureed
Spinach chopped finely and blended with a basil pesto
Low fat sour cream mixed with salsa
Hummus
Hummus is very easy to make at home.
Recipe