There's something missing from my easy Thanksgiving menu, and nobody noticed it but Joe. I hadn't planned on any stuffing.
Stuffing?
Dressing?
Is there a difference? According to Alton Brown, there is. Stuffing is what's put inside the bird, and dressing is what's cooked separately. Soaking up raw meat juices with bread really creeps me out, so we have always cooked it separately.
In years past, my father-in-law always made his beloved chestnut dressing, and he brought it to our house. The dressing had a nice flavor, and everyone liked it. I preferred to eat around the chestnuts, but Joe eagerly devoured mine. Last year, my in-laws made other plans for Thanksgiving, so Joe tried to put the chestnut dressing together on his own. There was no recipe, but his father told him approximately what to do. Fortunately for all of us, Joe figured it out, and the results were tasty. Joe's making it again this year, and I wanted to share his recipe with you. It is a simple recipe, and it is easy enough to put together on the morning of Thanksgiving.
A Warning – Cooking with Chestnuts
Chestnuts are tricky, especially if you've never used them before. You must not wait until Thanksgiving morning to shell them. Do it a day or two before you need them; it takes a good bit of time. You'll throw your whole Thanksgiving cooking plan off if you wait til the last minute.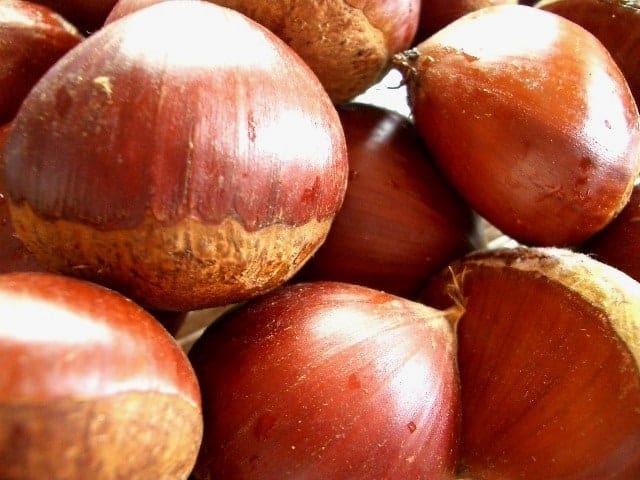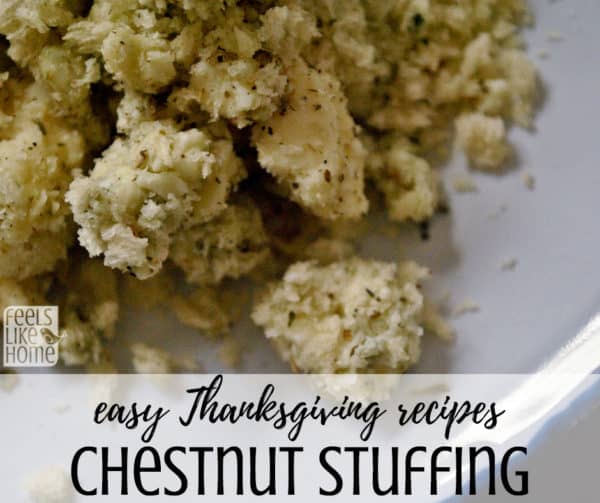 | | |
| --- | --- |
| | |
Melt butter in a medium skillet. Add onion and garlic, saute until translucent.

Toss bread cubes and crackers in a large bowl.

Pour eggs, chestnuts, and onion mixture over top. Mix well. Add milk until the bread is just moistened. (*You may not need a full cup; do not use too much or your finished stuffing will be soggy.)

Cover with foil and bake at 350 for one hour or until golden brown on top.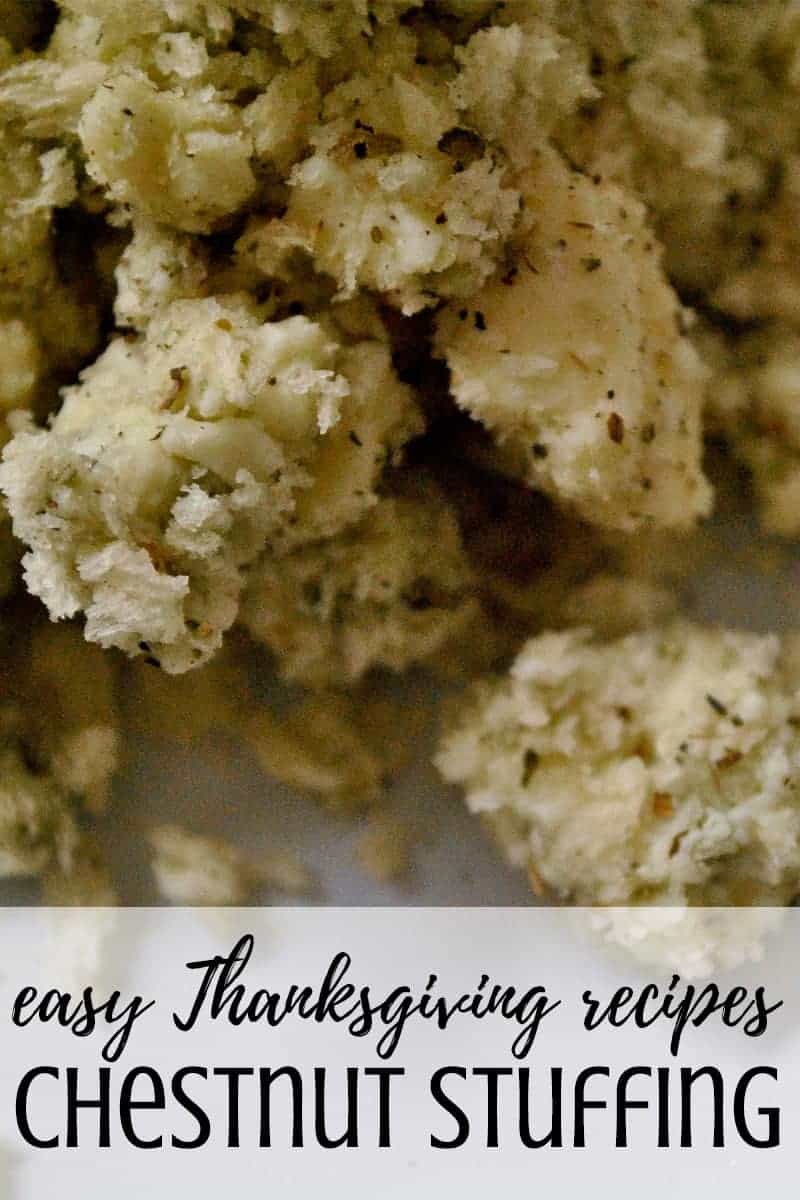 Photo courtesy of Kanko* on Flickr
© 2009 – 2019, Tara Ziegmont. All rights reserved.