This cilantro lime ranch dressing is an island version of your favorite creamy ranch salad dressing. Made with mayo, cream, Greek yogurt, and a blend of garlic and tasty spices. It has all the ranch flavors you love plus tangy lime juice and pungent of cilantro.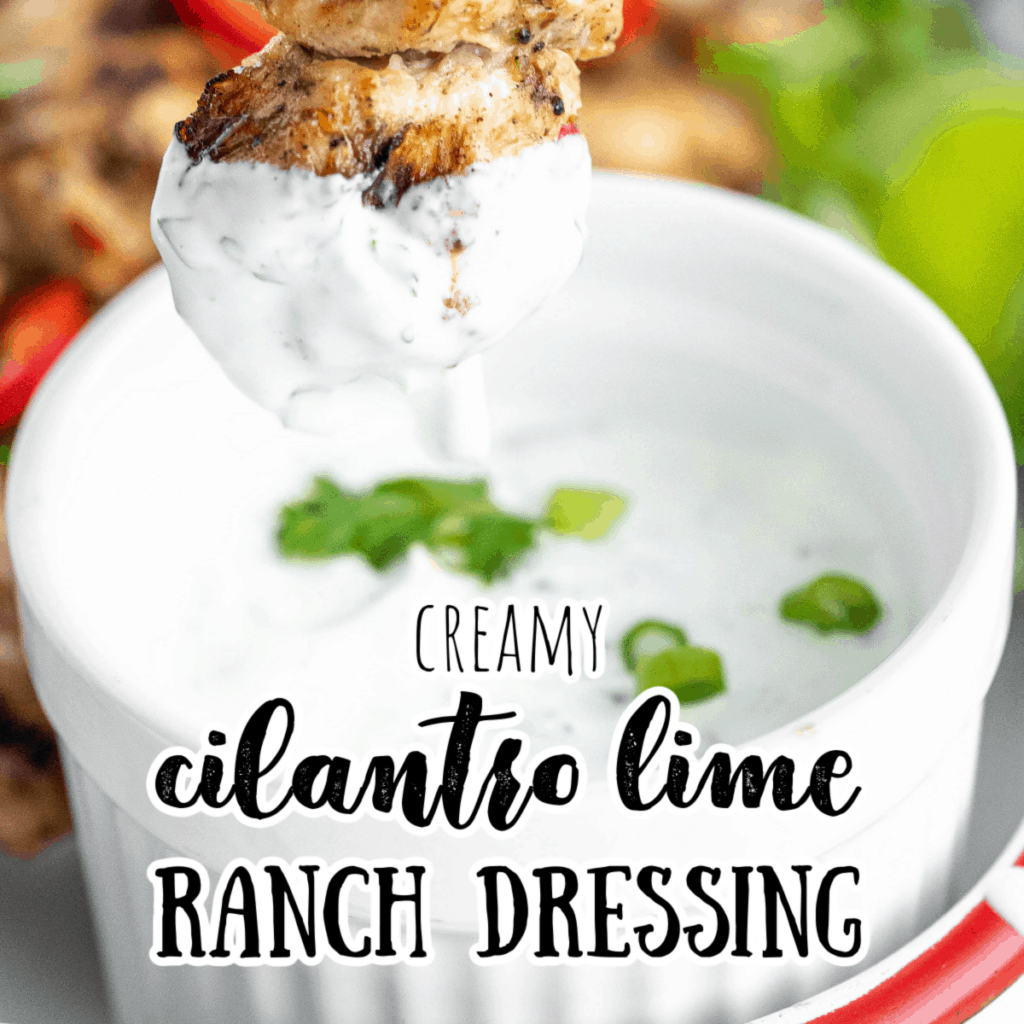 Ranch dressing is a perennial favorite in my family. My kids especially eat it on pretty much everything that they don't want to put ketchup on. Veggies, meats, cheese sticks, you name it, and my kids have probably put ranch on it.
I have previously shared a recipe for homemade ranch dressing, and it is very very good, but sometimes you need a little extra flavor, do you not? So that's where this punched up version came from.
Throw a little lime juice and cilantro into anything, and it is much improved. So naturally, I had to try it with my ranch. I actually started with a whole different ranch recipe, based on one that I wanted to try out with different ingredients. Mostly, I was worried that the lime juice would react badly with the buttermilk in the old recipe and ruin the dressing. So this one is wholly different from the one I linked above.
Is this ranch dip or ranch dressing?
It's both! This stuff is so good that you will want to eat it all the time. If you want to dip chicken skewers, carrot sticks, or cucumber sticks, you may want to use only half of the amount of heavy cream so that the ranch has a nice, thick, sour cream-like consistency. If you want to use it as a dressing to top a salad, you will want to use most (if not all) of the heavy cream so that it is nice and thin and runny.
Add the heavy cream just a little at a time so that you can control the consistency better.
What you'll need to make cilantro lime ranch salad dressing
Equipment
You will need a citrus juicer and a citrus zester or microplane grater for this recipe because you have to get the juice and zest out of the lime. There is really no way around having those two tools, although I suppose you could squeeze the lime with just your hand and use the tiniest grater you have for the zest. That would definitely be the more difficult method.
You'll also need a garlic press, although if you have a very sharp knife and good knife handling skills, you could mince the garlic pretty fine. Or you could also crush it and then chop up the crushed clove.
If you're not into the garlic press, you could also throw all these ingredients into a blender or food processor and let the appliance work its magic.
Ingredients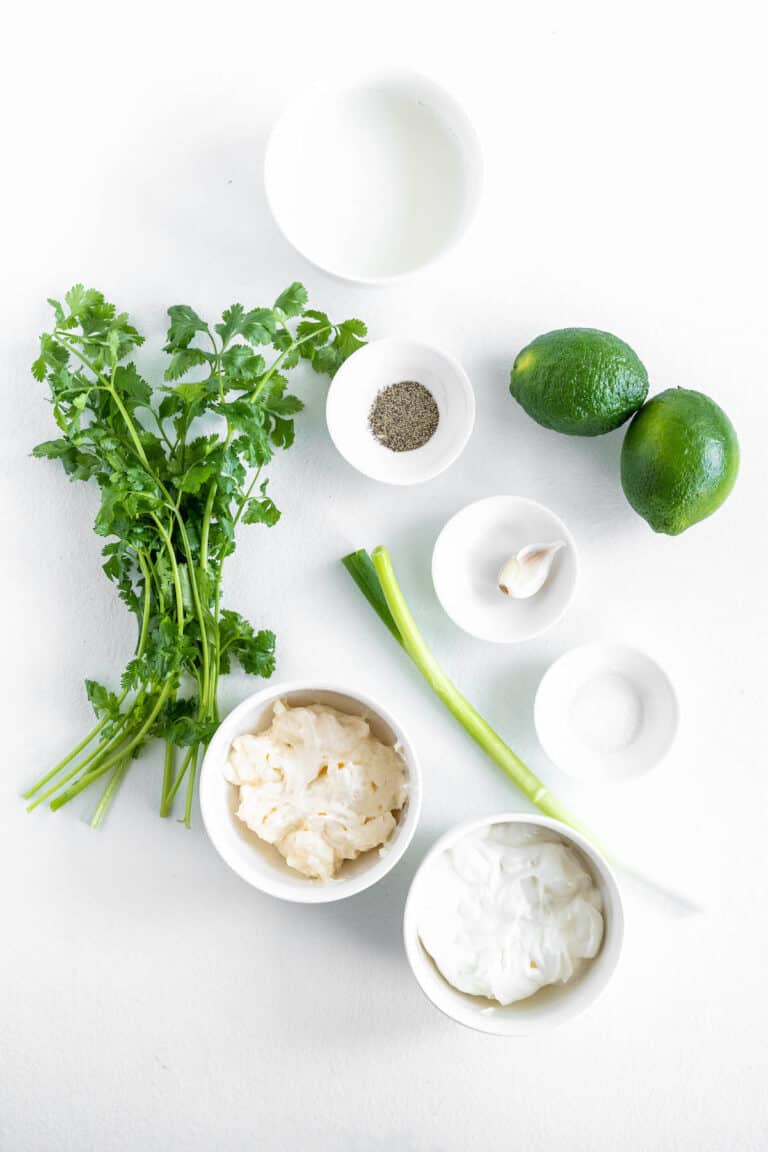 Greek yogurt - If you aren't a fan of Greek yogurt, you could use sour cream. I personally use fat free Greek yogurt in place of sour cream on everything except for tacos and baked potatoes. The only caveat is that Greek yogurt is a tiny bit more tangy than sour cream, so if you feel like your dressing needs it, you could add just a tablespoon of honey to the finished dressing. You most likely won't want to add it, but just in case, I wanted to tell you that you can.
Mayonnaise - Do not use Miracle Whip. It needs to be regular old mayo, although it can be light or low fat.
Heavy cream - You need this. Don't leave it out.
Lime zest - Since you've already purchased the lime, it will be easy to scrape off the zest. Just be careful not to get any of the white pith that is under the green zest, as the pith is very bitter and not nice to eat. Also, you will need to zest the lime BEFORE you squeeze it. It's not impossible to zest a squeezed lime, but it is much more difficult.

Lime juice - For the love of all that is holy, please buy two limes and squeeze them yourself. The juice that comes in a bottle is not a substitute for the juice that comes out of an actual fruit, and the bottled stuff will make your finished ranch dressing flat and sad. Trust me on this.

Garlic - Using a garlic press is the easiest way to handle this. No one wants a big chunk of raw garlic in their salad dressing.
Thinly sliced scallions - You could use just 1 if you aren't a big fan.

Cilantro - I personally use way more than 2 tablespoons when I make this for myself, but I tempered my enthusiasm for the stuff since I know not everyone loves it as much as I do.

Dry ranch dressing mix - This is what makes your dressing ranch-y, so you don't want to leave it out. I personally love this homemade blend because I can customize it to my preference, and it contains no preservatives, gluten, or msg, but if you don't care so much about those things, you can use a ranch dressing packet from the grocery store. Just make sure you measure and use only 1-½ tablespoons. Otherwise, it might be overpowering.
Salt & black pepper
How to make creamy cilantro lime dressing
This is a very complicated set of recipe instructions.
You will take all of your ingredients and whisk them together, then you will put the dressing into an airtight jar (a Mason jar with a pour spout works very well) and stick it in the fridge for an hour or two to allow the flavors to blend before serving.
That's pretty much it, but if you want more details, here you go:
Add the mayo, Greek yogurt, and half of the heavy cream to a medium bowl.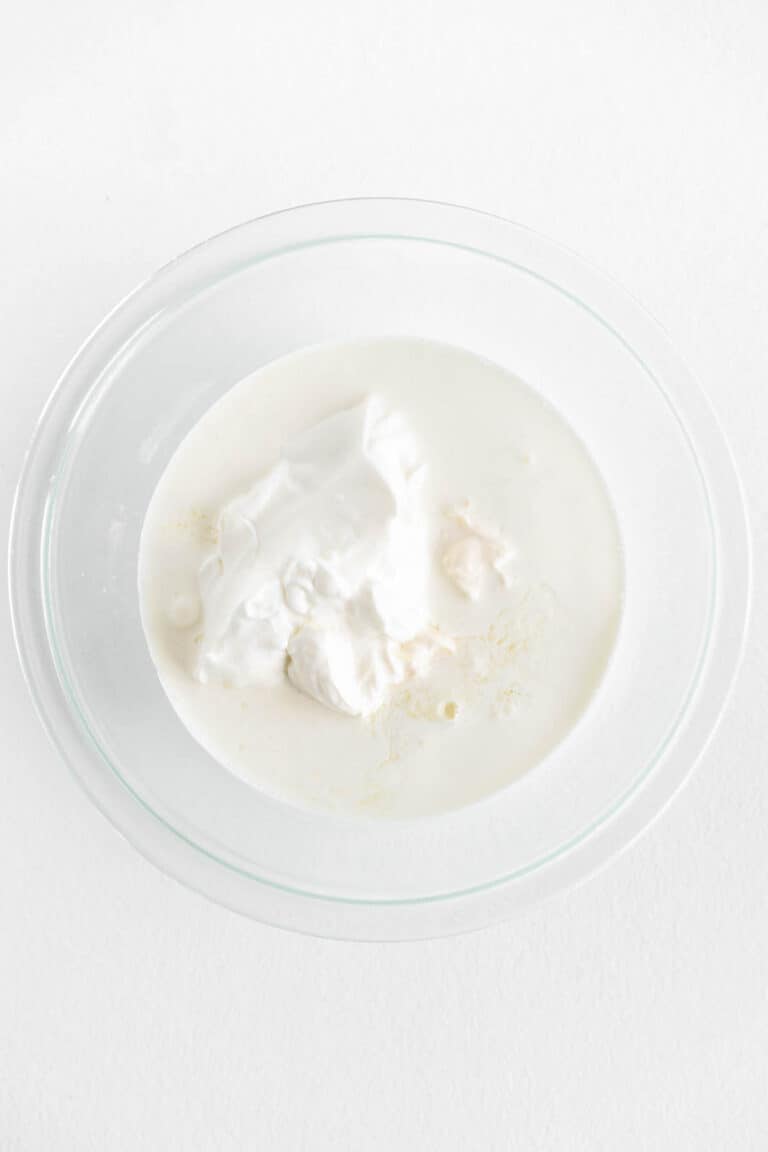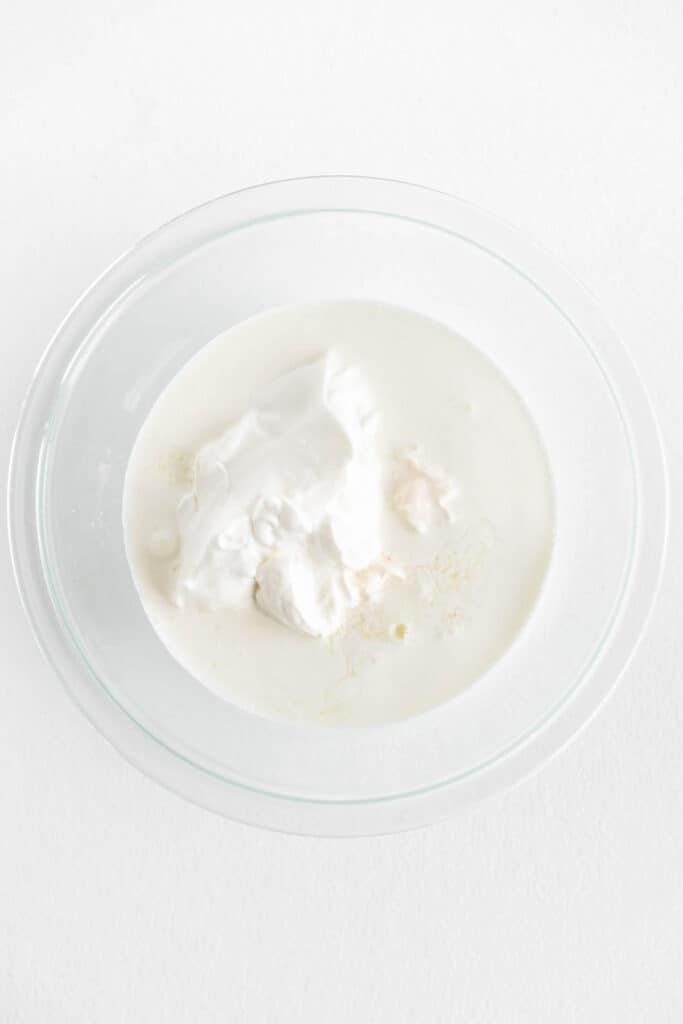 2. Press the garlic into the bowl.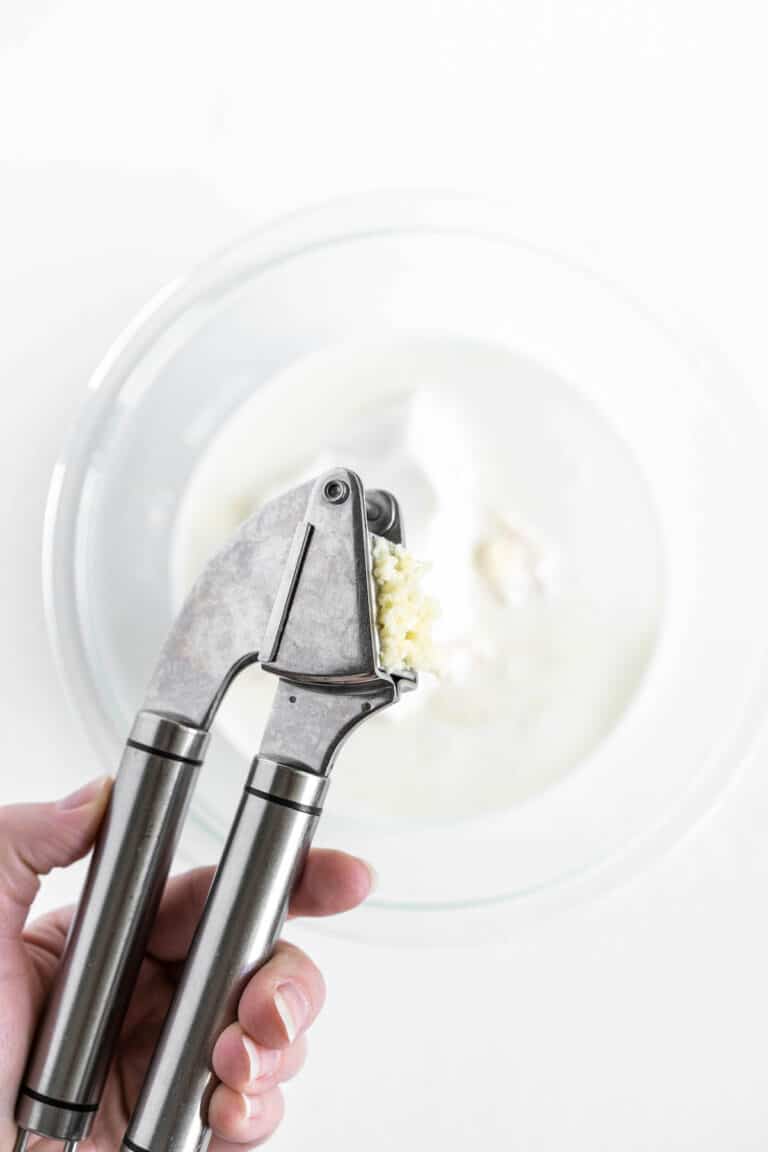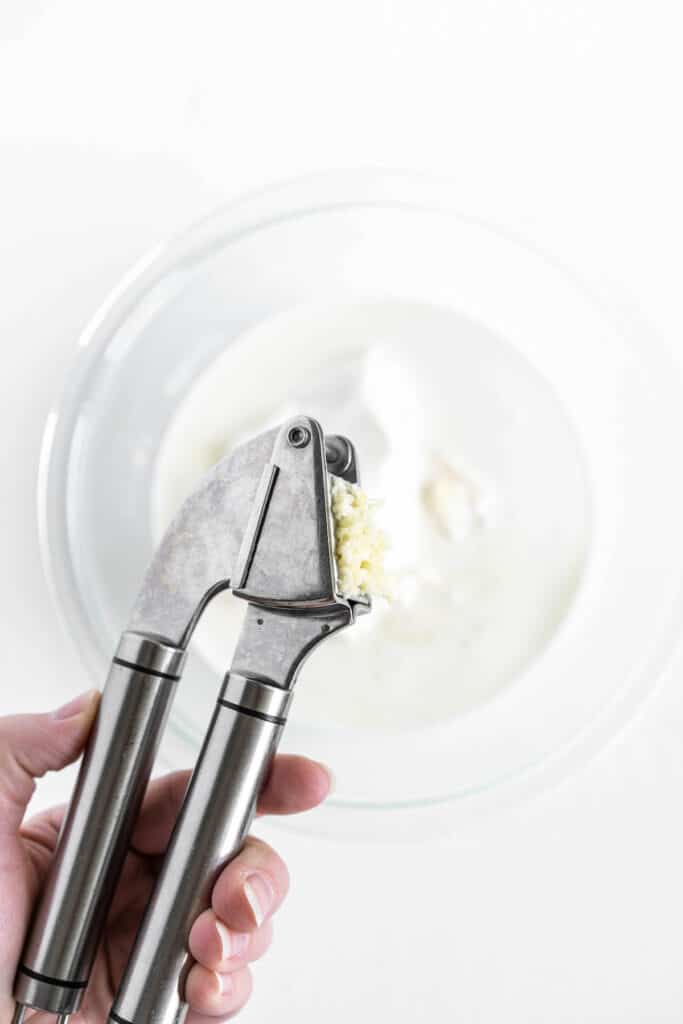 3. Add the lime juice, lime zest, and all the spices and herbs to the bowl.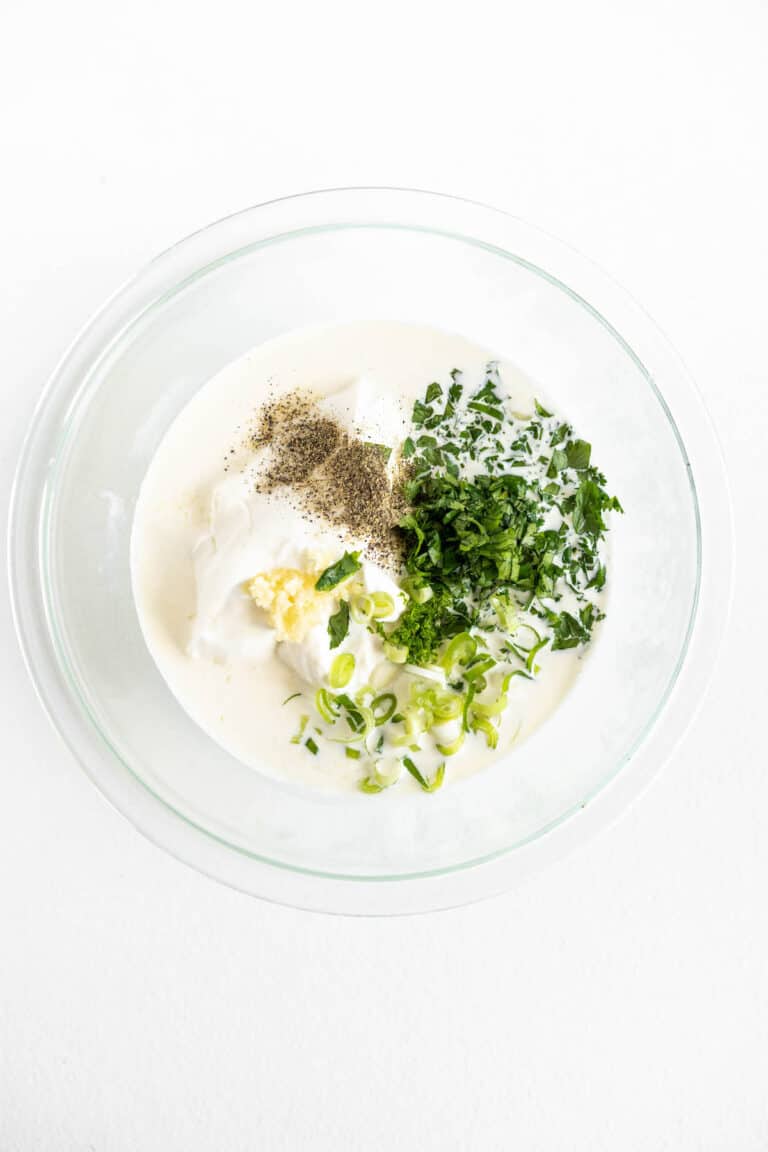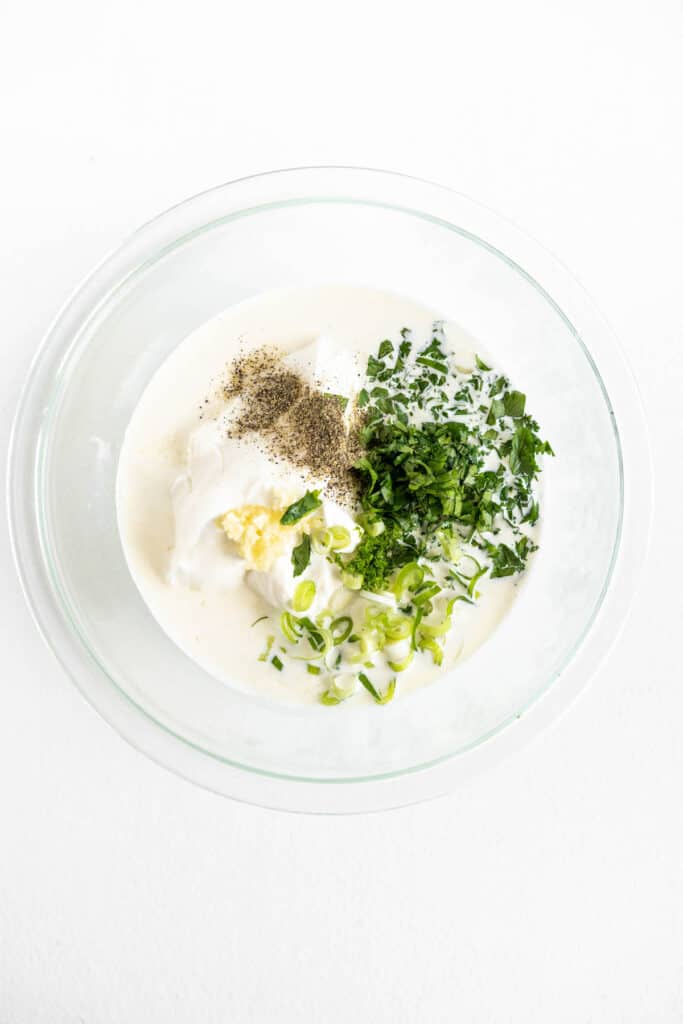 4. Whisk all the ingredients together. If you don't like the consistency, add more heavy cream 1-2 tablespoons at a time until it is as thin as you prefer. If you are using it for a dip, you will want it to be a little thicker or as a dressing, a little more runny.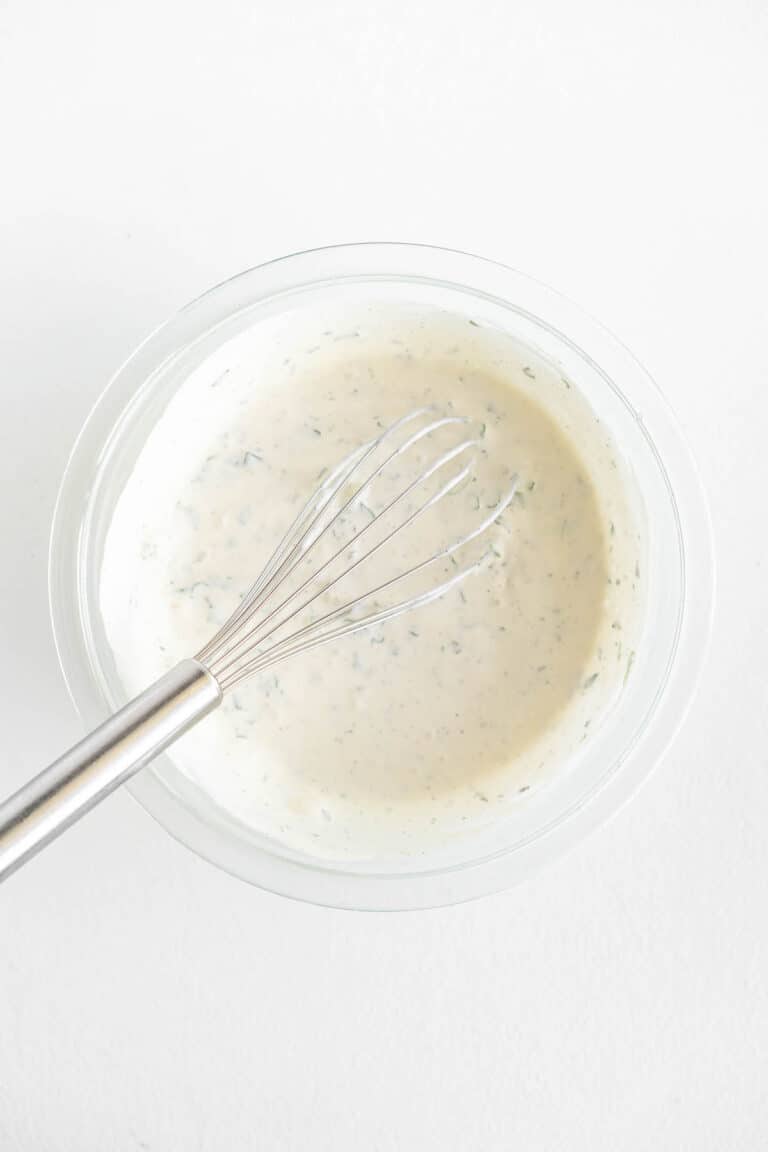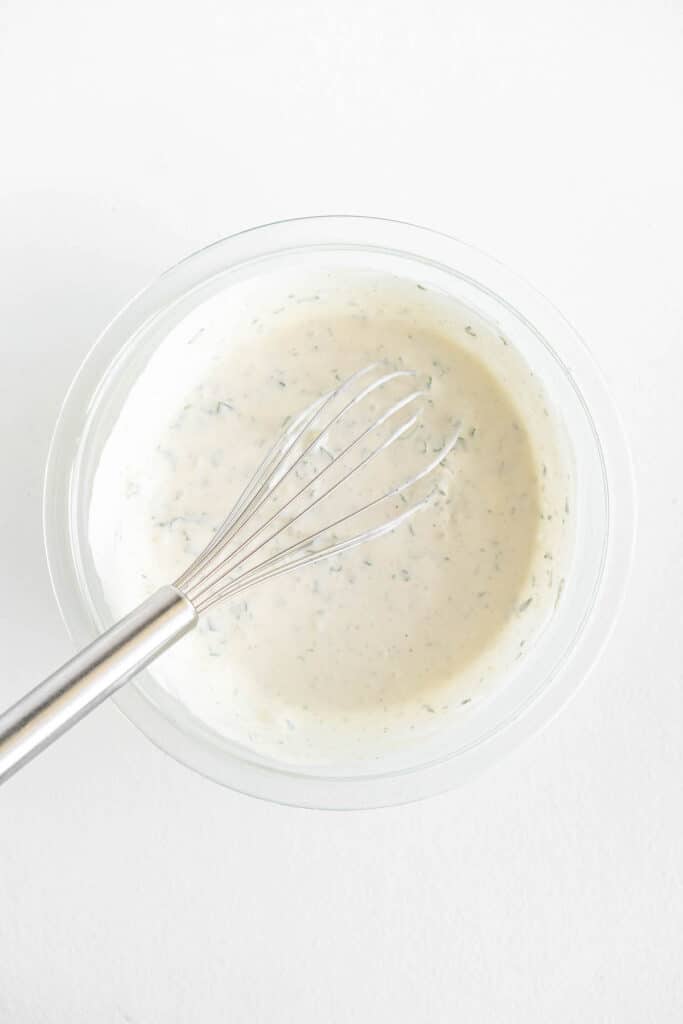 5. Pour into an airtight jar such as a Mason jar and chill for 1-2 hours before serving.
Alternately, if you don't want to do the work by hand, you could throw all the ingredients into a blender or food processor, pulse a few times, and then pour into your airtight jar.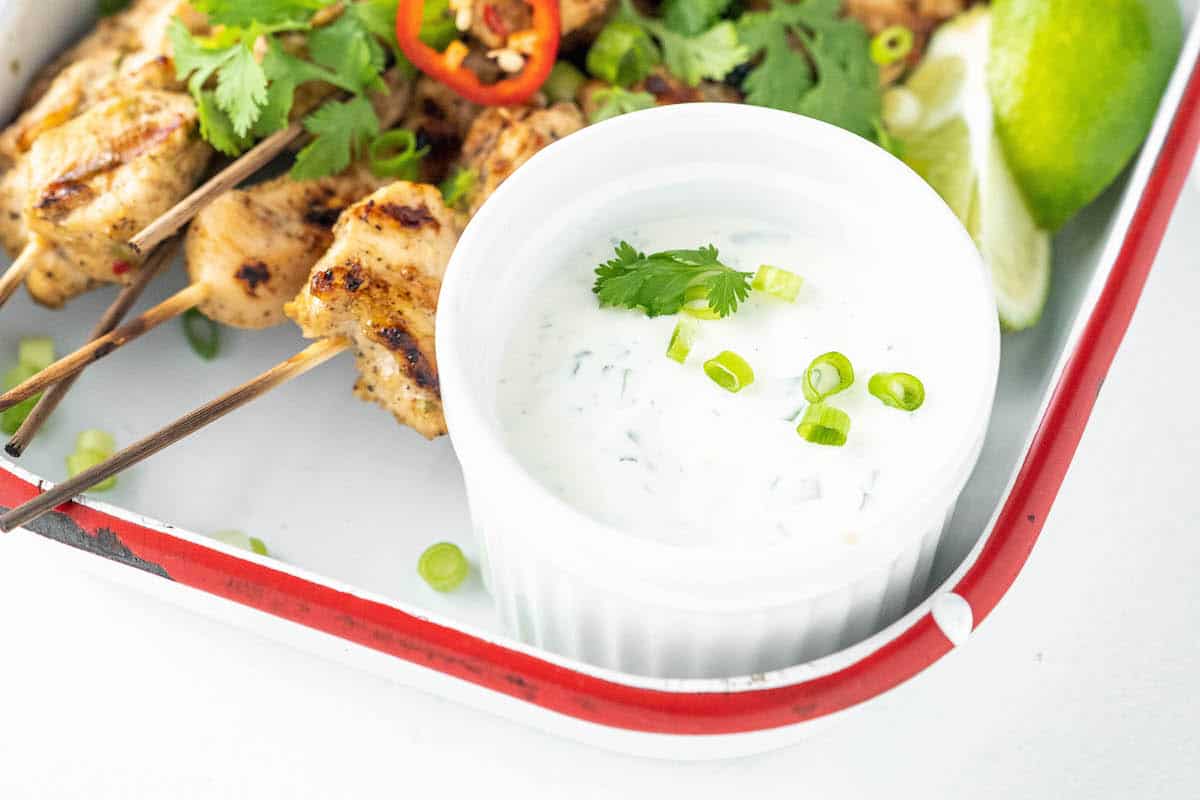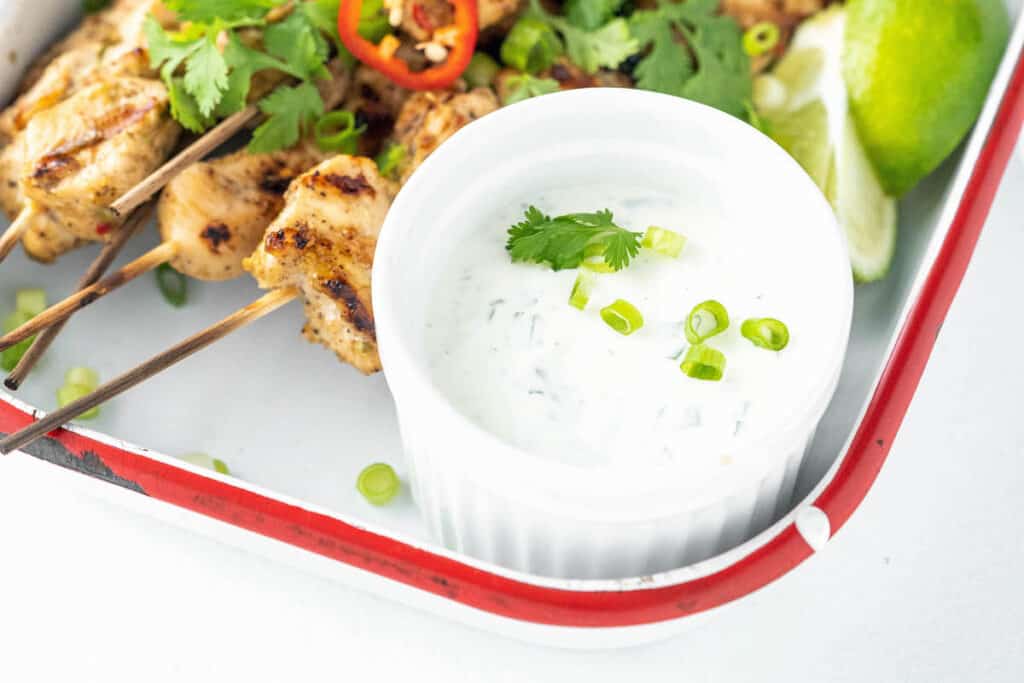 Tips and tricks for the best cilantro ranch dressing
Make sure the fresh cilantro and scallions are thoroughly dried. After you wash them, you need to either pat them dry with paper towels or use a salad spinner to dry them. If there is any excess moisture, it will dilute your salad dressing and make it taste flat.
If you pulse the dressing in a food processor or blender, you can use the whole stem of the cilantro plant. If you are doing it by hand, you probably want to pick off just the leaves.
Spice it up! As written, this salad dressing has absolutely no heat. If you like spicy foods though, you could finely chop a jalapeño and add some or all of it to your dressing. Or, you could add a few dashes of your favorite hot sauce for a different spicy flavor.
Watch the consistency. As I said above, if you want a dip, you should use less heavy cream. If you want a dressing, you will use a bit more. Don't add it all at once; play around to get your desired consistency.
Customize the tanginess. If you really like lime juice or prefer a more tart dressing, you can add more lime juice. Play around with this amount - you might really like it with more than I suggest!
Make sure you chill the dressing! When you first make it, you might think, "What is so spectacular about this stuff?" and think it's kind of lame. But after it sits in the fridge for an hour or two, the flavors blend together and get cold, and it is out of this world amazing. Trust me. Make it ahead, even the night before you need it.
Use the freezer. If you are short on time and can't chill your dressing properly, pop it into the freezer for 30 minutes to make sure it gets nice and cold. The flavors won't marry as nicely, but at least it will be cold.
How long can I store cilantro lime ranch dressing in the fridge?
Because this is a dairy-based dressing, you won't want to store it for more than a few days. I generally keep it for 5-7 days and no longer.
Make sure to store the dressing in an airtight container.
Homemade ranch dressing naturally thickens over time, so you may need to add some additional heavy cream or even plain milk to thin it back down when you want to use it.
What can I serve this homemade dressing on?
The short answer is everything!
I love it with these jerk chicken skewers and fresh veggies. You could also sub it for the dressing in these salads:
It's great on burritos, burrito bowls, and tacos:
You will love it drizzled over these shrimp and avocado appetizers too!
Recipe