Tender and juicy shredded beef, enchilada sauce, and the Instant Pot makes perfect tacos every time. Serve in a warm tortilla and add on your favorite toppings.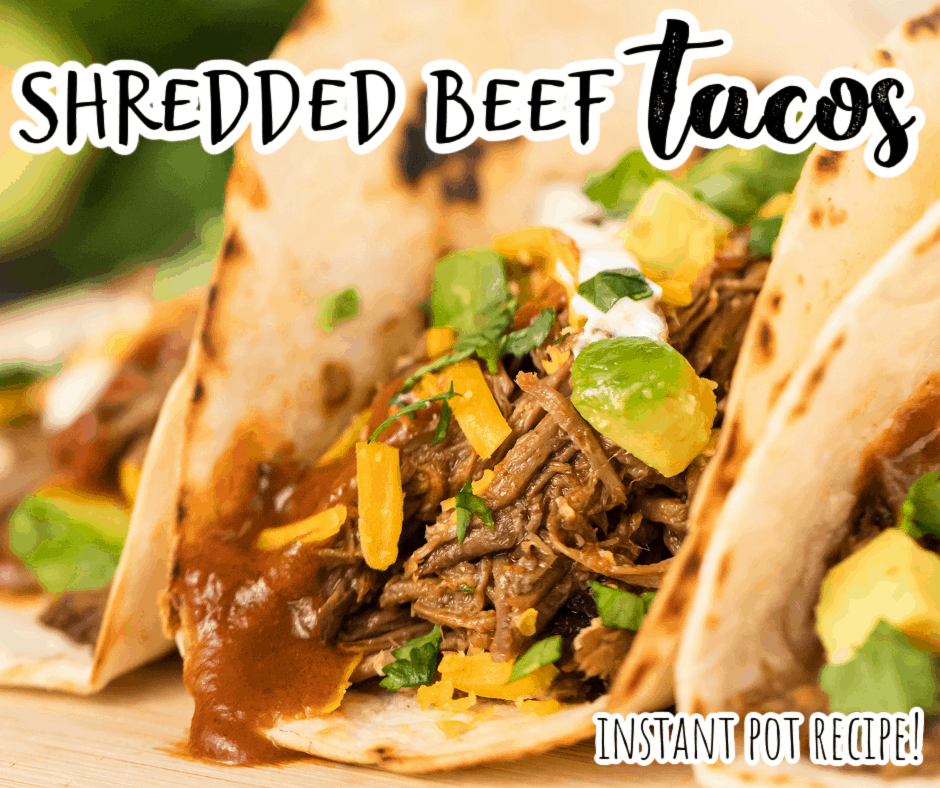 I think I have the pickiest eaters on the planet, and I don't know where they get it. My husband and I have adventurous palates, but our kids will eat painfully few meals: tacos, mac and cheese, burgers, sometimes grilled chicken, sometimes not. Pizza of course. There are a few other things that I'm probably forgetting, but there isn't much on their list.
Anyway, we get tired of the plain old ground beef tacos, but since tacos are something our girls will eat, we have them pretty regularly. This particular shredded beef taco recipe is super easy to prepare and reheats really nicely, so it's easy to make on a Sunday and eat a couple of times during the week. It starts with a 3 pound rump roast, so there will be plenty for leftovers.
One of the best things about this particular recipe is that it's so easy. All you do is dump everything in the Instant Pot and turn it on. You don't have to sauté the meat ahead of time (though you certainly could if you're so inclined). Our kids won't eat anything with onions, so there aren't any in the recipe, but if you are going to sauté the meat, it would be awesome to throw some chopped onions and garlic in there with the browning beef. Just a thought.
How to make easy shredded beef tacos in your Instant Pot
This recipe is so easy! All you have to do is dump everything together, turn on the Instant Pot, and forget about it for an hour and a half! Dinner will be ready before you know it.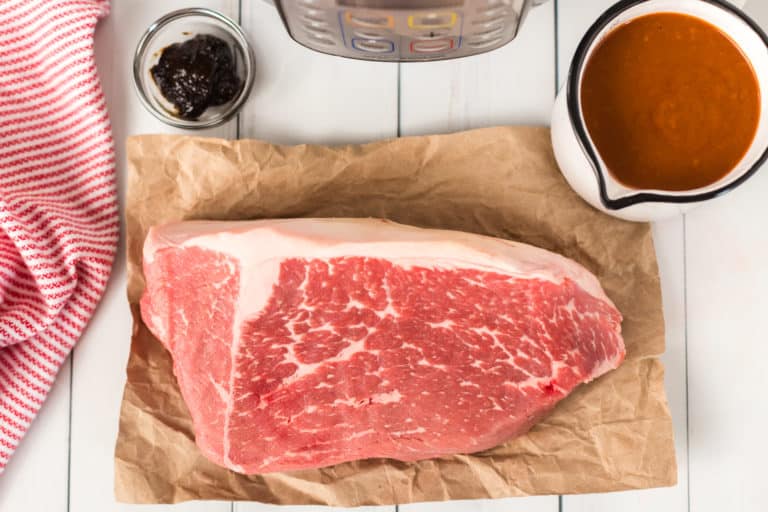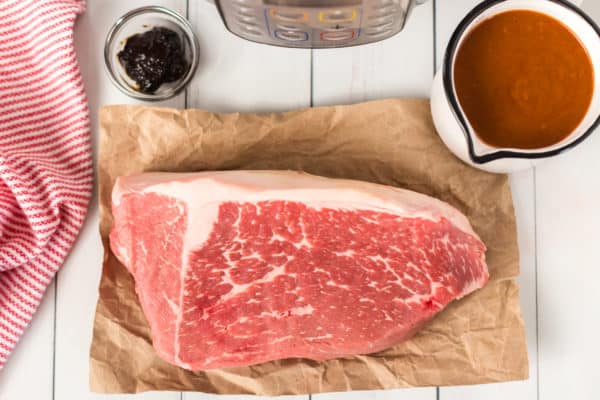 Make a batch of homemade enchilada sauce. You could use canned, but the homemade version tastes so much better and only takes 10 minutes to prepare, so why not? Plus, you can adjust the spice in the sauce to your family's tastes rather than just having to take what's in the canned stuff.
Mix up 2 teaspoons of Better than Bouillon beef flavor with ½ cup of water.
Add a 3 pound boneless rump roast to your Instant Pot.

Pour 16 oz of enchilada sauce and the bouillon water mixture over the beef.

Use the High or Meat setting on your Instant Pot to cook the beef for 90 minutes, then do a natural release for 10 minutes. After that, quick release the rest and open the pot.
Shred the beef with two forks. This can be done right in the pot or on a cutting board or platter. I do it in the pot so as not to dirty an extra dish.

Use the shredded beef to make tacos using your favorite toppings. Mine are cheese, cilantro, sour cream, and avocado but you could also use salsa, tomatoes, lettuce, or whatever you like. You can also drizzle enchilada sauce over the tacos.

Check out some of my other Instant Pot recipes while you're here:
And try these other delicious beef recipes too!
Recipe