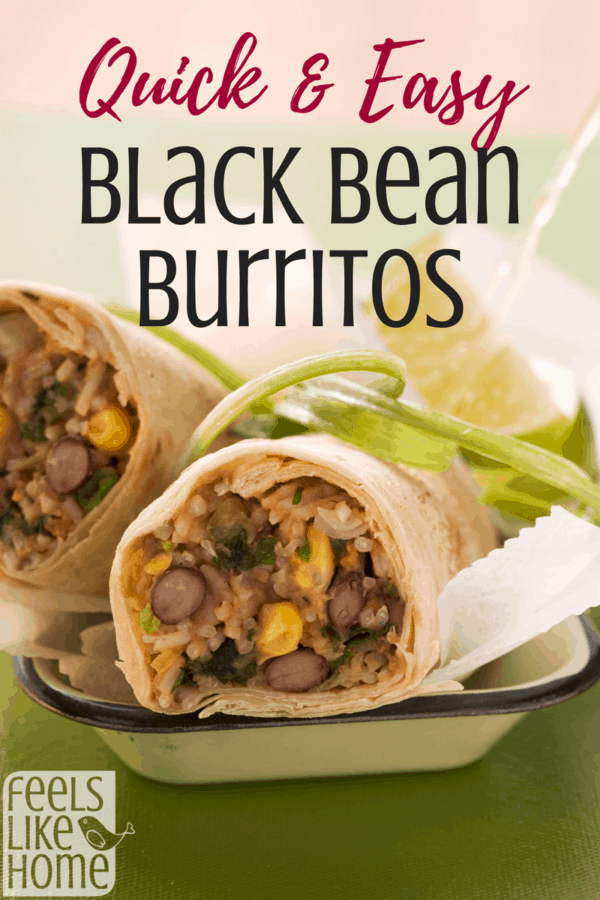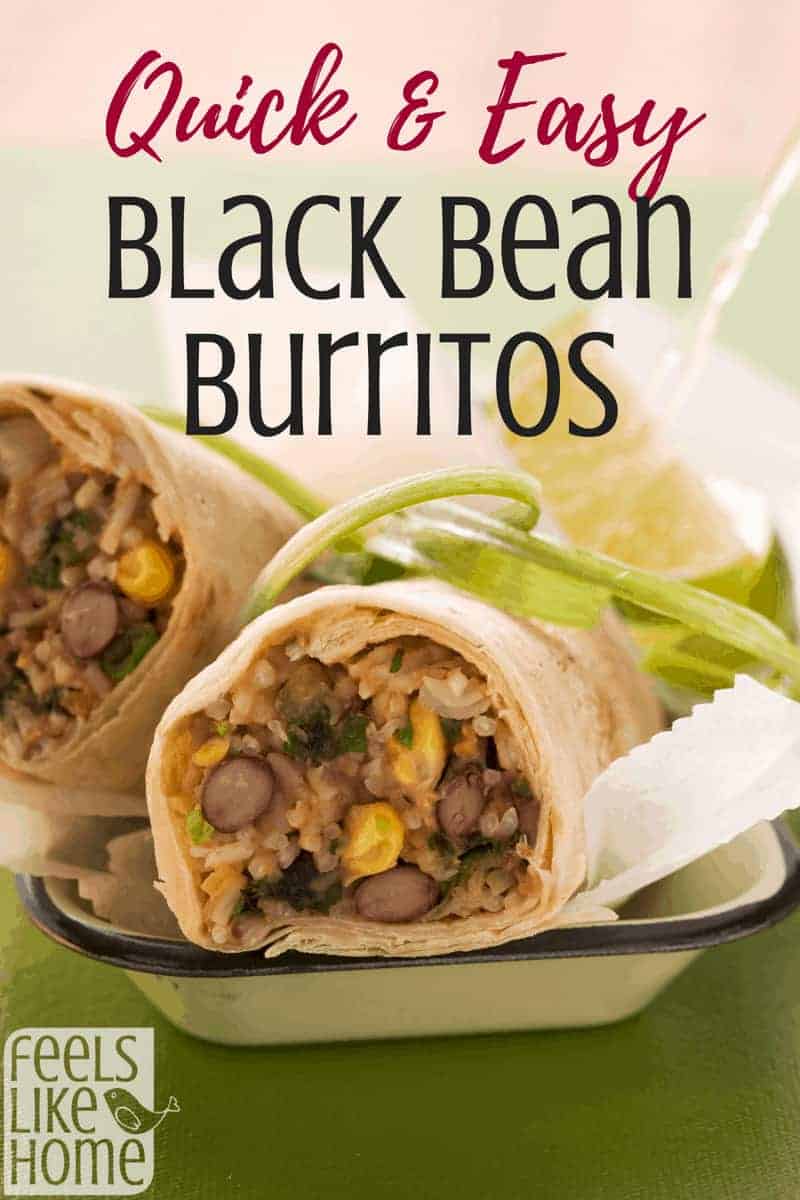 It's probably obvious, but we love Mexican-inspired meals around here.
Our favorites at the moment are grilled burritos, BBQ chicken enchiladas, cheese and onion enchiladas, spicy beans and rice, and breakfast burritos.
These quick and easy black bean burritos are quickly gaining favor, too. I like them because they come together in about five seconds (okay, a little more than that, but not much), and Joe likes them because they remind him of one of our favorite food joints, Neato Burrito. It's a bonus that they don't heat up the house.
Even Grace likes them, as long as we use mild salsa.
Recipe
I am working with Mizkan as a Blogger Advocate. I was compensated to use and write about Nakano Rice Wine Vinegar.