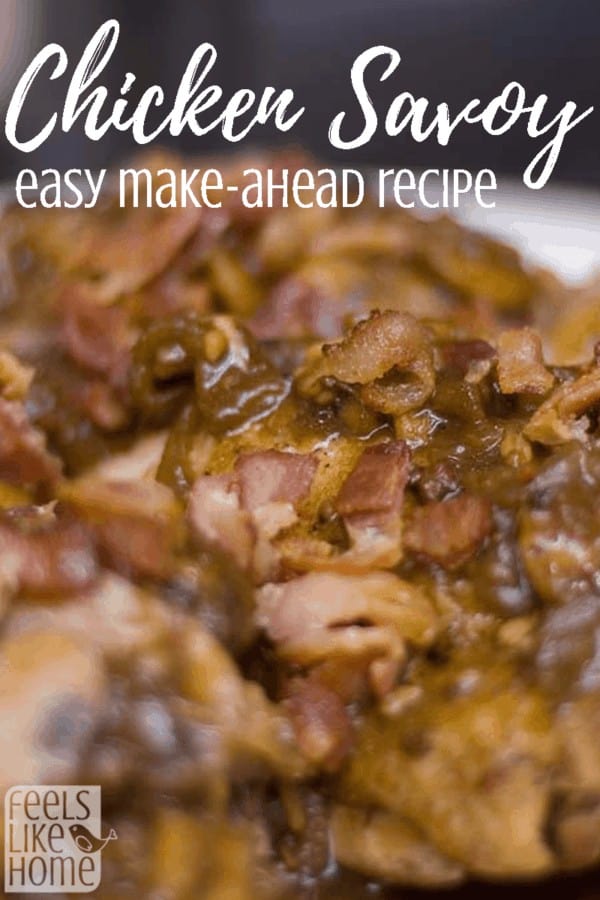 A couple of weeks ago, Joe found a recipe on a scrap of yellow paper tucked in a cookbook in our dining room.
Obviously, I had copied the recipe from somewhere, but I don't know when or from where.
In the margins, I'd make lots of notes and changes.
I vaguely remember eating it once, deciding that the chicken was dry, and writing it off. Joe remembered it too, but he remembered liking it. He decided to make it one day last week.
He usually makes our dinner in the evening, after Grace is asleep.
That way, he can turn the crock pot on or put the pan in the oven (or whatever) without a lot of prep work in the morning or after work.
After he made the Chicken Savoy, we decided to have corned beef ruebens instead.
The chicken ended up marinating for all but 48 hours, and that made it absolutely amazing.
It was moist, flavorful, and delicious. I think preparing the meal a day or two ahead is the key to this dish.
Recipe
Photo by RBerteig