How to make the best zucchini parmesan - This super healthy dinner recipe is quick and easy and very filling when served alongside pasta. Can be gluten free noddles or regular. Top with tomato sauce. Low carb if served without the pasta. Baked or roasted in the oven.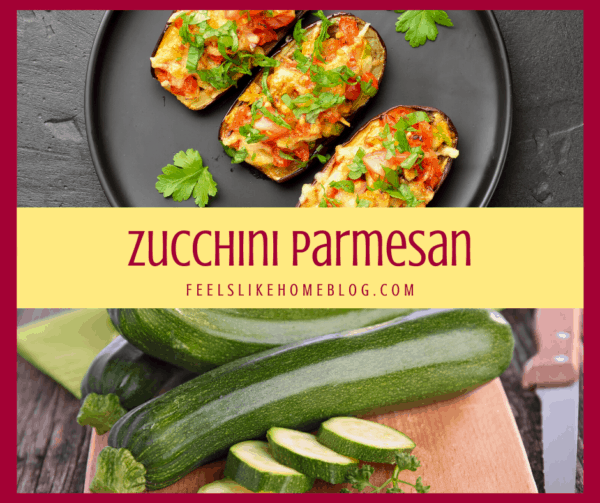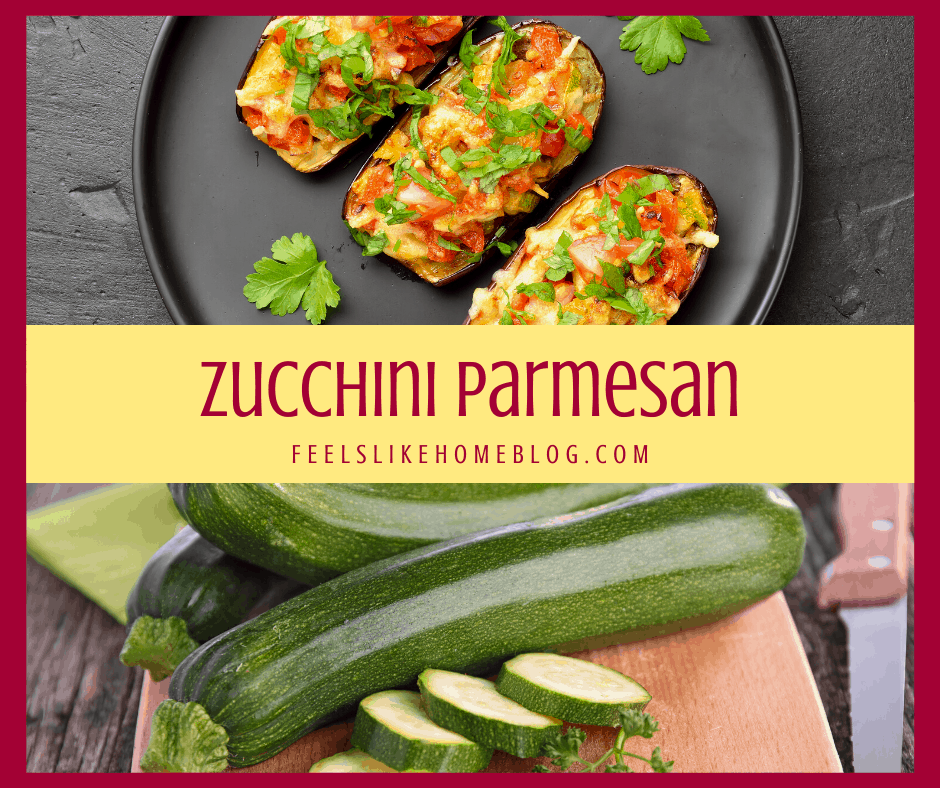 I'm seeing zucchini recipes everywhere lately. I love seeing how other people use them during this time of year when they're coming out our ears. We've eaten enough zucchini this summer to make us green.
Zucchini eggs. Zucchini muffins. Zucchini cake. Cheese stuffed zucchini. Chicken and cheese stuffed zucchini. Zucchini with pasta and chicken. Pasta primavera. Zucchini bake. Veggie lasagna. Ratatouille. Batter-dipped zucchini. Pan fried zucchini. Grilled zucchini.
I'm sure we've eaten it other ways, too, but I can't remember them all.
I made up this recipe to use some of our glut of the fabulous vegetable after we tired of all of our other zucchini recipes.
Recipe