These simple recipes are delicious and easy to prepare for two or a group. Includes recipes for an easy breakfast in bed as well as main dishes and side dishes for a spring brunch for the whole crowd. Many make ahead recipes too.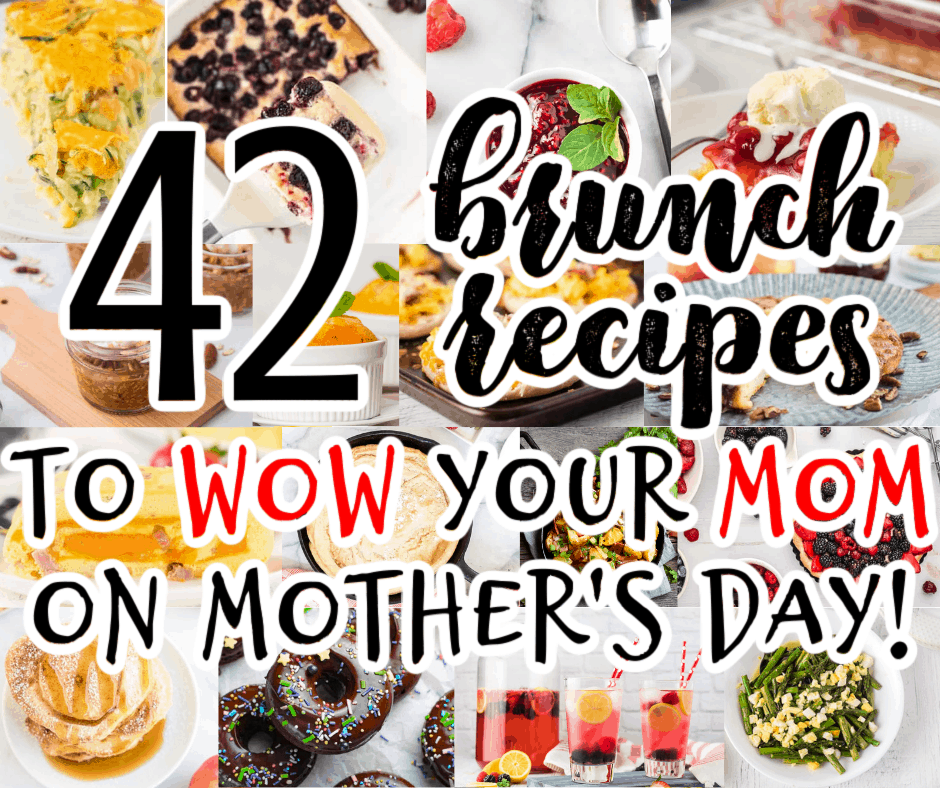 My kids and husband make me breakfast in bed every Mother's Day without fail. My younger daughter especially looks forward to it.
Whether you are planning ahead for breakfast in bed or planning ahead for a big Mother's Day brunch for the whole family before or after church on Sunday morning, I have found a couple dozen recipes for you to consider. Every single one is delicious and will delight everyone at your table.
Surprise Mom with One of These 6 Easy Breakfast in Bed Recipes
The key to breakfast in bed (besides a big tray with legs) is that the food is contained and easy to eat. You don't want pancakes with drippy syrup in bed. Likewise, you don't want a big, crispy pastry with lots of pieces to flake off and get ground into the bed.
Eggs, English muffins, and even donuts can be good choices because they won't make a big mess in the bed.
Make ahead meals are also really nice if you're planning breakfast in bed because you won't have to wake up so early to beat mom out of bed. The breakfast pizza below can mostly be made the night before, as can the donuts, the egg muffins, the breakfast burritos, and of course, the overnight oats. Making ahead is required for most of them!
Looking for a new Mother's Day tradition? Head over here for 22 new ones to try out.
Mother's Day Brunch Ideas - 14 Main Dish Recipes
I love brunch because I love food, but I try to eat a low carb diet. I have included my 7 favorite brunch-y carb-based comfort foods first and then 7 more higher protein, low carb, and gluten-free dishes second. The high protein meals are still comfort food, don't get me wrong, but they don't have the pancake/French toast element that the first ones have.
Mother's Day Brunch Ideas - 10 Side Dish Recipes
A Special Mother's Day Drink
Mother's Day Brunch Ideas - 11 Dessert Recipes
What is a holiday meal without dessert? It's just another day!
I've included all sorts of desserts here, from the very simple (fresh raspberry sauce over ice cream or cake) to a multi-layer cheesecake. At the very end of the list are 2 different desserts that take minutes to prepare (one has to bake after prep, but it's only 5 minutes of hands-on time).