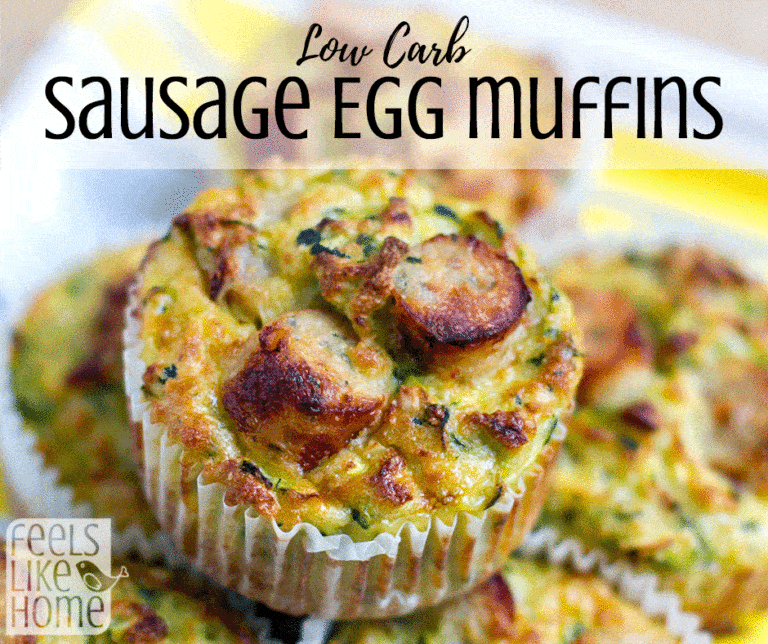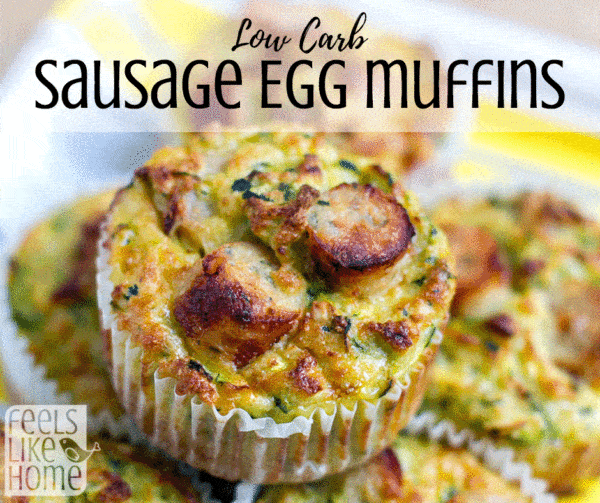 One of the things I have consistently eaten since my bariatric surgery in April 2017 is egg muffins. At first, after my surgery, I could only eat one egg muffin and that was it. Now, I usually eat two or three along with some veggies, and it's a perfect high protein meal for breakfast, lunch, or even a snack.
The thing I love most about egg muffins is that they're quick and easy – both to make and to eat. They make a great on-the-go meal for rushed mornings or packed lunches.
This recipe comes from Irena Macri of Instant Pot Eats, and I have printed it mostly as written, but I personally would make two changes. I would not use paper liners because I find them annoying. I would just grease the muffin cups and pour the egg mixture in, and I think they would release just fine and then be a lot easier to eat.
The other change I would make is that I would add a couple of handfuls of shredded cheddar cheese. It would add some fat and calories, but I think it would make the finished muffins a lot richer and more flavorful.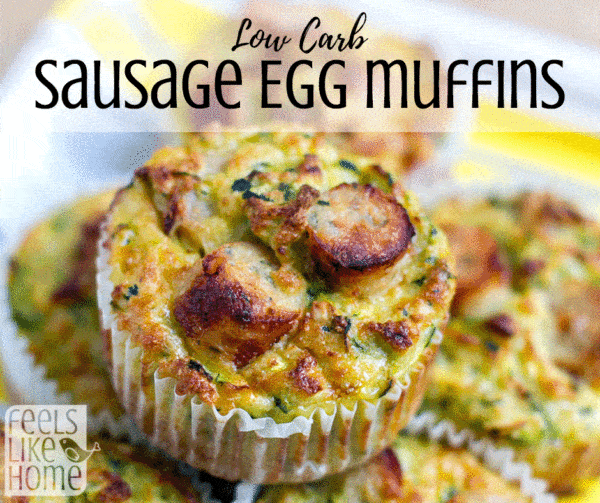 | | |
| --- | --- |
| | |
Preheat the oven to 175°C/345°F.

Line a muffin tray with 6 paper wrappers and brush the bottom with coconut or olive oil. Set aside.

Grate zucchini into a bowl and sprinkle with a little salt. Mix and set aside for 5 minutes.

Heat a dollop of coconut oil in a frying pan and add the sausages. Cook for 6-7 minutes, over medium-high heat, turning over a few times. Transfer to a cutting board and chop into small pieces.

Using your hands, scoop up batches of zucchini and squeeze the juice out. Add the zucchini flesh (not the juice) to a mixing bowl.

Add the rest of the muffin ingredients, including MOST of the chopped sausage, to the same bowl and mix through.

Divide the mixture between the muffin cups - about 2 tablespoons each - making sure the sausage gets distributed evenly. Add 2 pieces of sausage to the top of each muffin.

Bake for 22 minutes or until set.
This recipe, like the others I've shared this week, comes from the Healthy Meal Planning Bundle. In it, you will find over 1,000 recipes as well as a bunch of pre-made meal plans, how to meal plan resources, and other ebooks and printables including mine, How to Host a Stress-Free Holiday Meal.
I'm super excited to share this recipe with you because it's amazing and convenient, but I'm even more excited to share the bundle with you.
Meal planning is the single most important thing you can do for your physical health. When you plan ahead, you eat better, period. You eat out less, you drive through fast food way less, and you'll spend less on food overall.
You may not know this about me, but I wasn't always the picture of health that I am today. In April 2017, I weighed 406 pounds.
I used to do all the things they say not to.
I went grocery shopping hungry and shopped without a list.
I ate out too much.
I resorted to convenience foods.
I never thought about what I was making until 5:47pm each night (ahem… see points 2 & 3 above)
Basically, I spent tons of time, money, and empty calories feeding myself and my family all because I didn't have a plan.
If you've ever felt like this, meal planning is a total game-changer.
After my bariatric surgery, I started careful meal planning, and my healthy living journey got a whole lot easier.
Meal planning could be the missing key that helps you save money, de-stress dinnertime, lose weight, and eat healthier, too!
It changed my life in such an amazing way, so I'm ecstatic to tell you about the Healthy Meal Planning Bundle – a bundle of over 1000 recipes, done-for-you meal plans, and how-to meal planning tips.
In my (sadly experienced) opinion, you can save way more than $37 by planning your meals for just one week, simply by avoiding restaurants and cutting down on food waste. You truly have nothing to lose but the extra weight and stress you're carrying around.
Check out the Healthy Meal Planning Bundle here.
© 2019, Tara Ziegmont. All rights reserved.