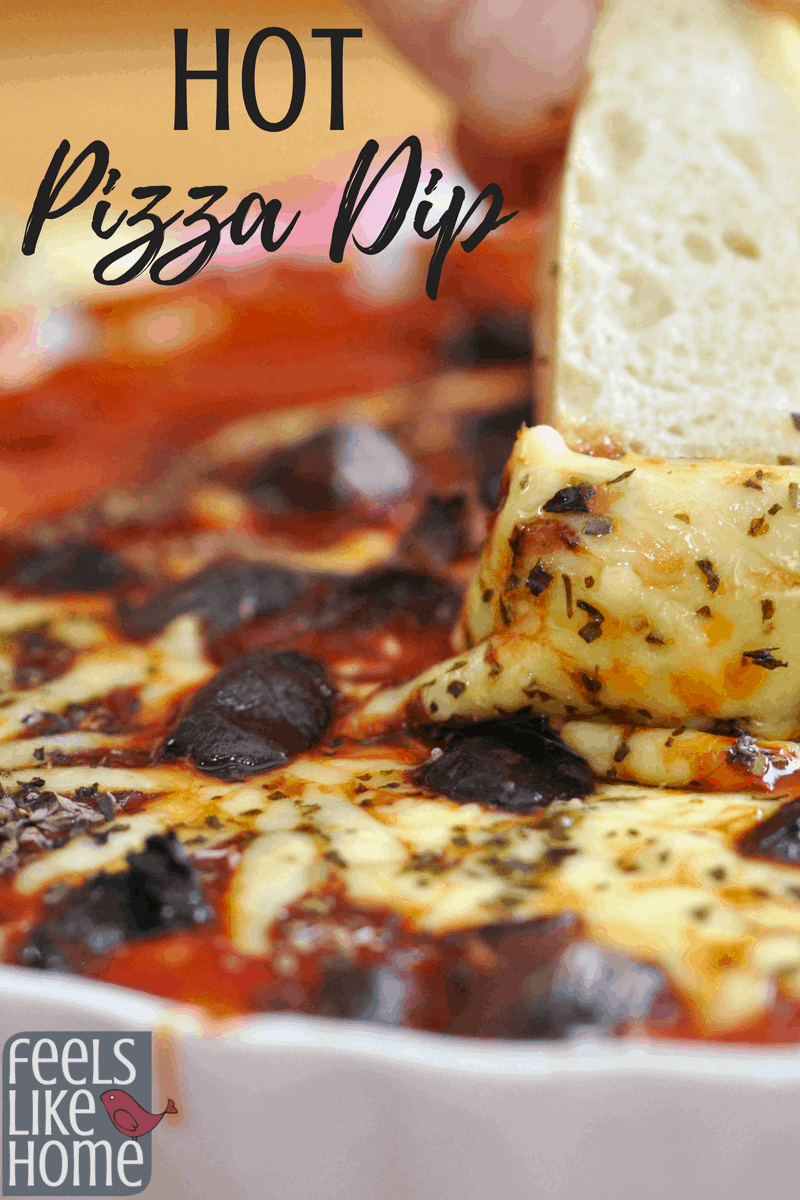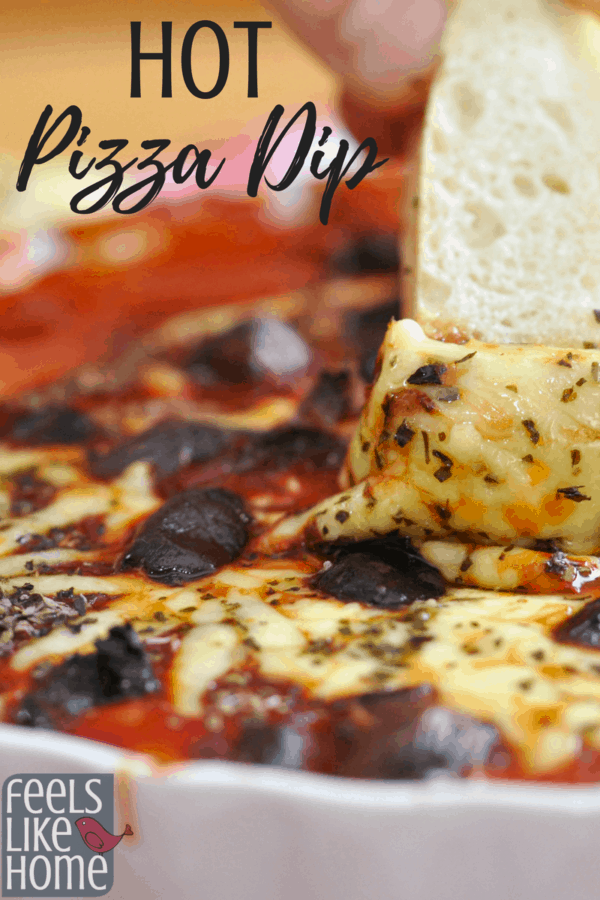 When I was a Pampered Chef consultant, I made this hot pizza dip recipe pretty often at parties.
It was always a big hit because it tastes amazing, and it's easy to put together.
The original recipe is slightly different than my version. If you want the real Pampered Chef recipe, you'll have to Google it.
We took this to our small group meeting for church, and everyone had seconds.
When we make it at home, the kids make sandwiches out of their scooper chips. I don't get it, but they always do it, so it must be a thing. Whatever.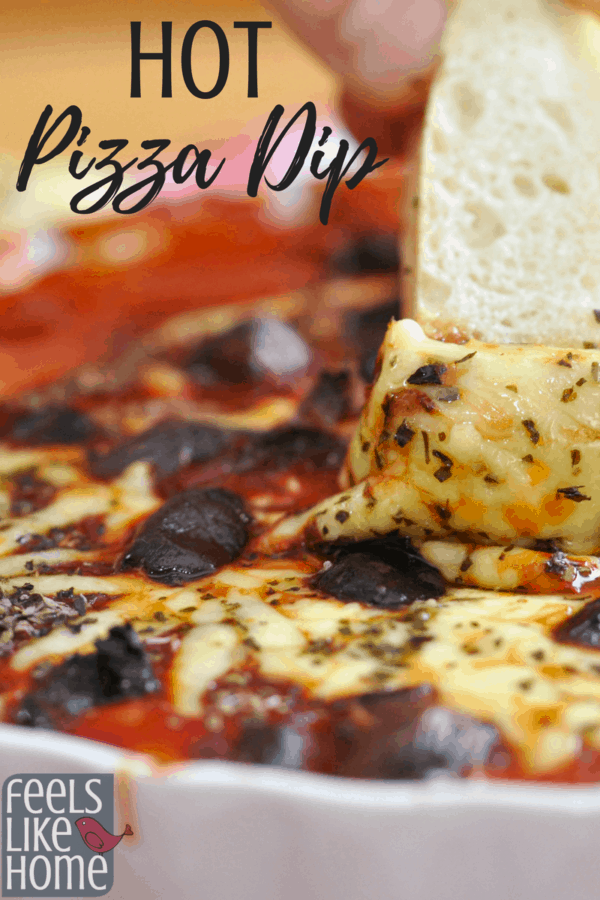 | | |
| --- | --- |
| | |
Combine cream cheese, Italian seasoning, and garlic powder in a small bowl.

Spread in the bottom of a 9-inch pan.

Combine mozzarella and cheddar cheese. Sprinkle half over the cream cheese.

Spread pizza sauce over top of the cheese.

Sprinkle remaining cheese over pizza sauce.

Microwave for 8 minutes or until bubbly.

Serve warm with tortilla chips.
© 2015 – 2018, Tara Ziegmont. All rights reserved.