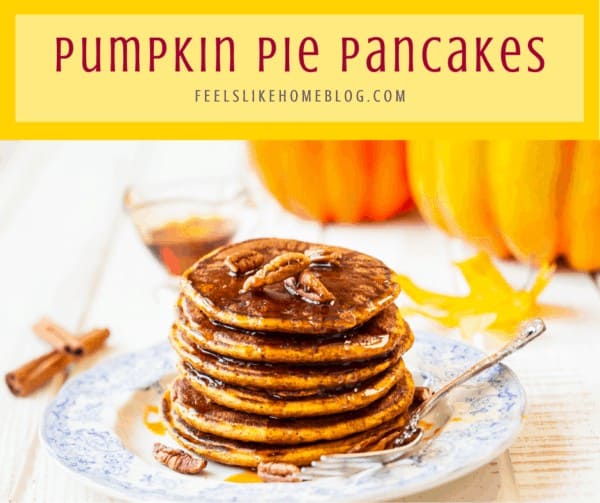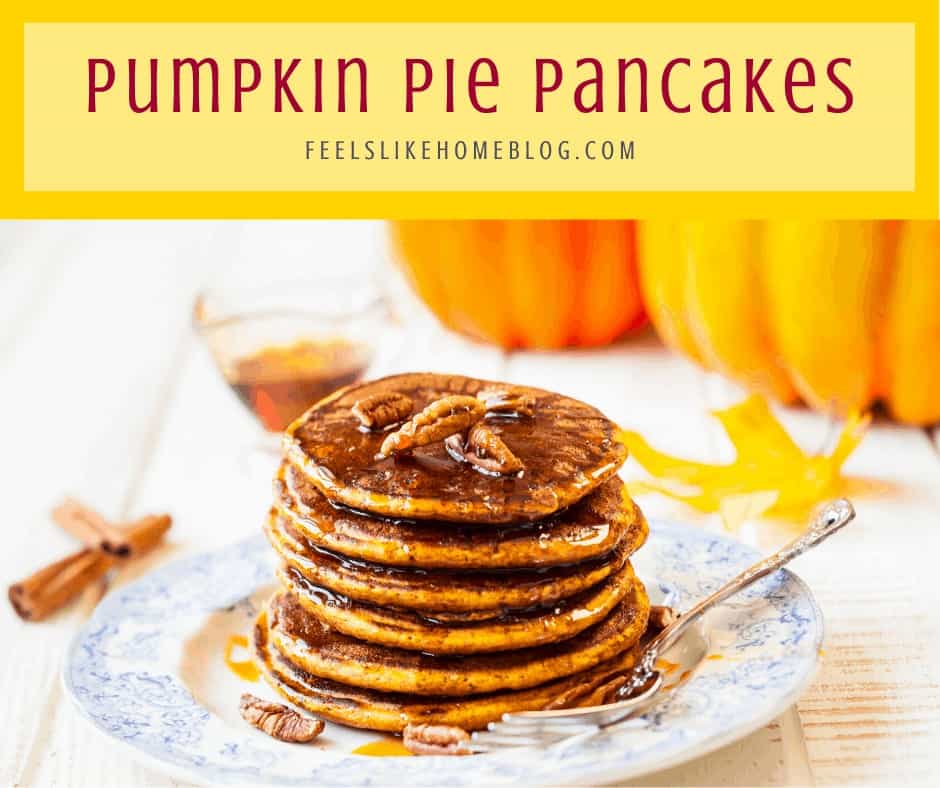 Fall and pumpkins are synonymous, aren't they?
If you add football and colored leaves to the mix, I'd say you have my perfect fall day.
This time of year, we see pumpkins everywhere - pumpkin muffins, pumpkin ice cream, pumpkin cookies.
Yesterday morning, Joe ordered pumpkin pancakes topped with whipped cream are our favorite breakfast spot. At the time, I thought, "I should figure out how to make those at home" because they were considerably more expensive than regular pancakes.
And they were fabulous.
The same day, in the afternoon, my dear friend Allie, said on Twitter that she was making pumpkin pie pancakes for her son and husband for dinner. I asked her for the recipe. Not only did she share, she gave me permission to share it with you.
I added pecans and chocolate chips to Allie's recipe because I can't leave a recipe alone.
In the last couple of weeks, we've gotten two pumpkins from our CSA.
We're going to be having Allie's pumpkin pie pancakes for dinner one night this week.
Hop over to this post for a tutorial on how to process and use a fresh pumpkin.
Recipe