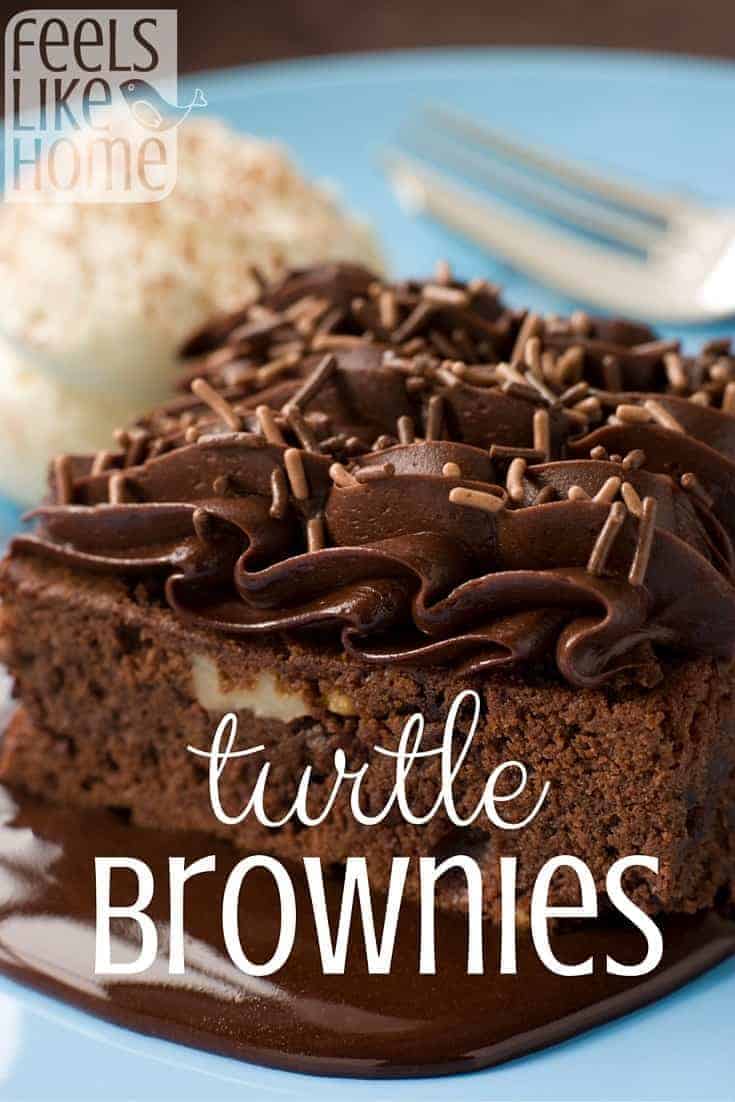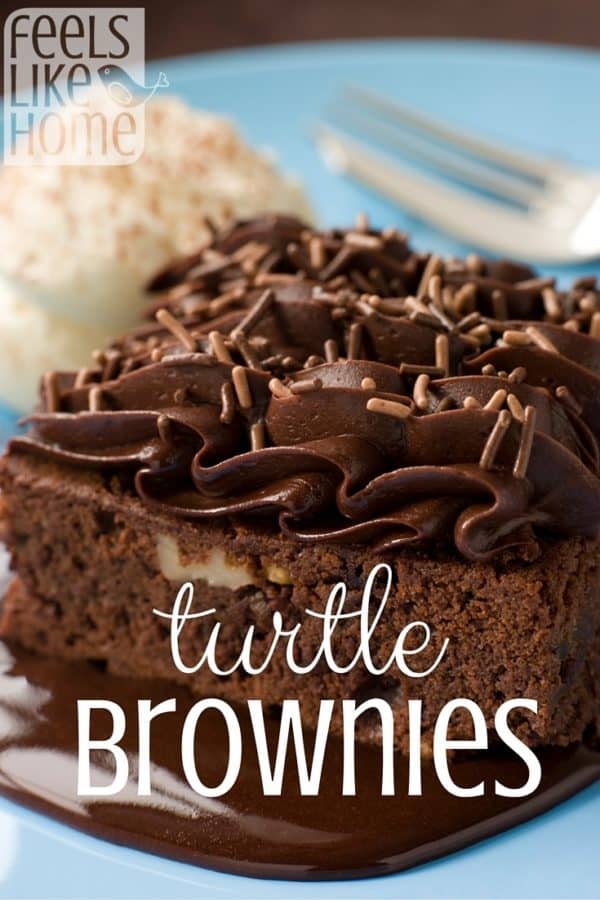 Pin
My friends and I get together one Saturday a month to eat visit and catch up.
We each bring a dish, assigning courses ahead of time.
I use the word courses loosely. Our courses are things like main dish, fruit, veggies, bread, munchies, breakfast, and dessert.
We've had all sorts of casseroles, breads, brownies, dips, and - comfort food. It's all comfort food.
During the winter, we sit around, talk, and eat. During the summer, we sit around, talk, eat, and swim.
At our last Saturday get together, Jeanne brought these brownies.
I have a voracious sweet tooth; I like brownies very much.
Normally, I have a couple of brownies. I didn't have a couple of these.
They are so amazingly sweet that one is really enough.
I never thought I'd say that.
I'm a little disappointed with myself, but it's true. One is enough.
I don't know the source of this recipe. Jeanne said she thinks she got it from a cookbook. That's probably a good bet, but she didn't have any idea which one or when.