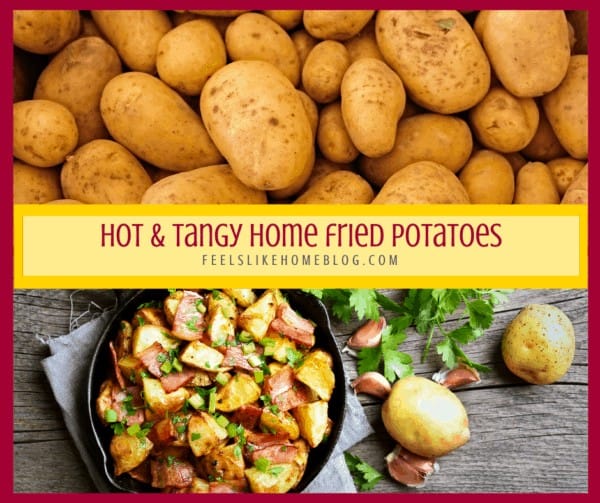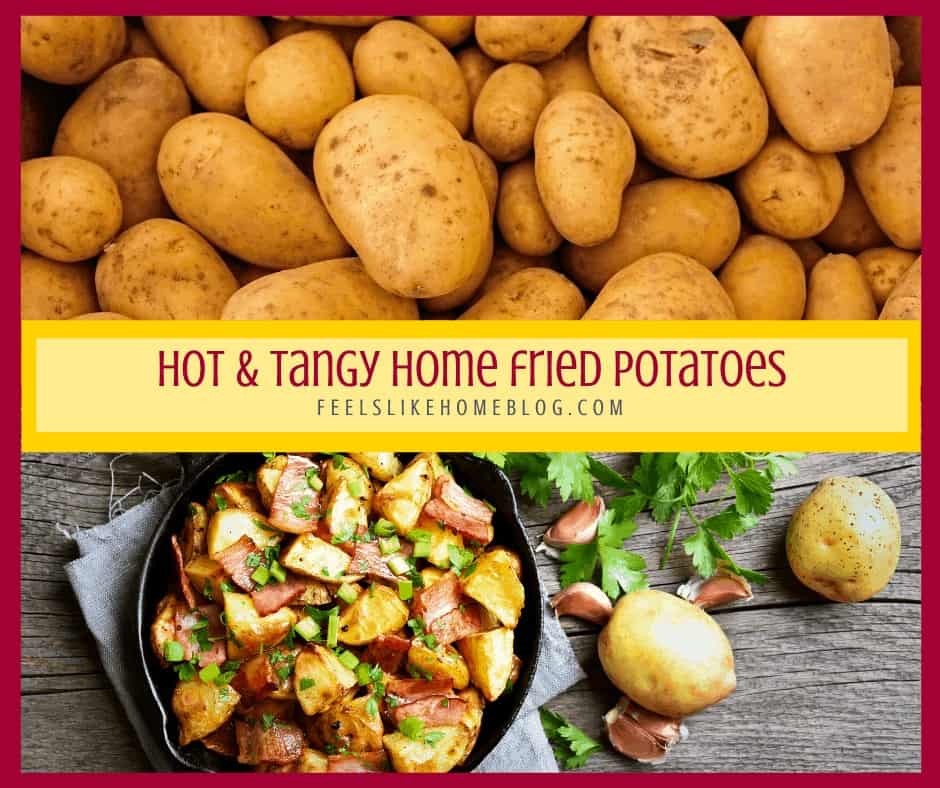 Crispy home fries are a go-to side dish for breakfast or dinner. Nothing says comfort food like the savory home cooked goodness of pan fried potatoes!
These potatoes came from a desire to have a healthier potato side dish while still maintaining the integrity of home fries which both of my children love.
The first time we made these potatoes, we served them to a house full of guests, and everyone liked them. They were almost like home fries, but not quite. We had them at dinner time, but I they'd also be at home for breakfast, brunch, or even lunch.
How to make hot & tangy home fries
This recipe is really easy to throw together, but it does take a few minutes to cook.
Prepare the potatoes: Wash the spuds and peel if desired. Chop them into bite-sized pieces.
Toss the potato chunks with aromatics and spices - we use onions, garlic, seeded and de-membraned hot peppers, cumin, coriander, and salt.
Melt butter in a large skillet over medium-high heat.
Dump the potato mixture into a skillet and cook for 10 to 12 minutes, occasionally scraping the pan to pull up the flavorful brown bits.
Add the vinegar and water and continue to cook another 4 to 6 minutes, until the yummy liquid is all absorbed into the potatoes.
That's it! Your yummy home fries are ready!
Recipe
Wouldn't this be a great main dish if you added some additional veggies and a couple of shredded chicken breasts or some shredded pork?
I like to pair these home fries with the following dishes: