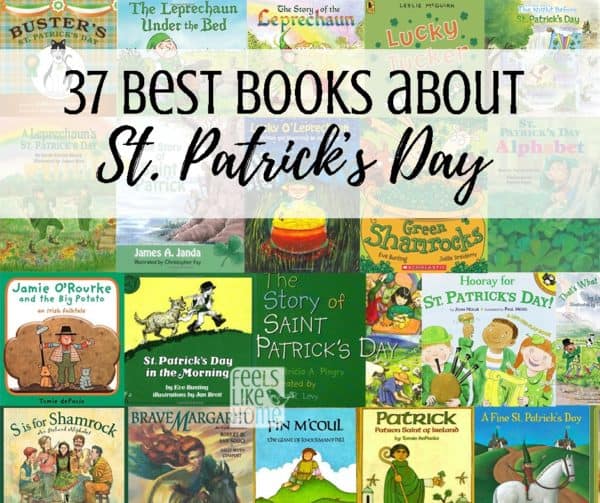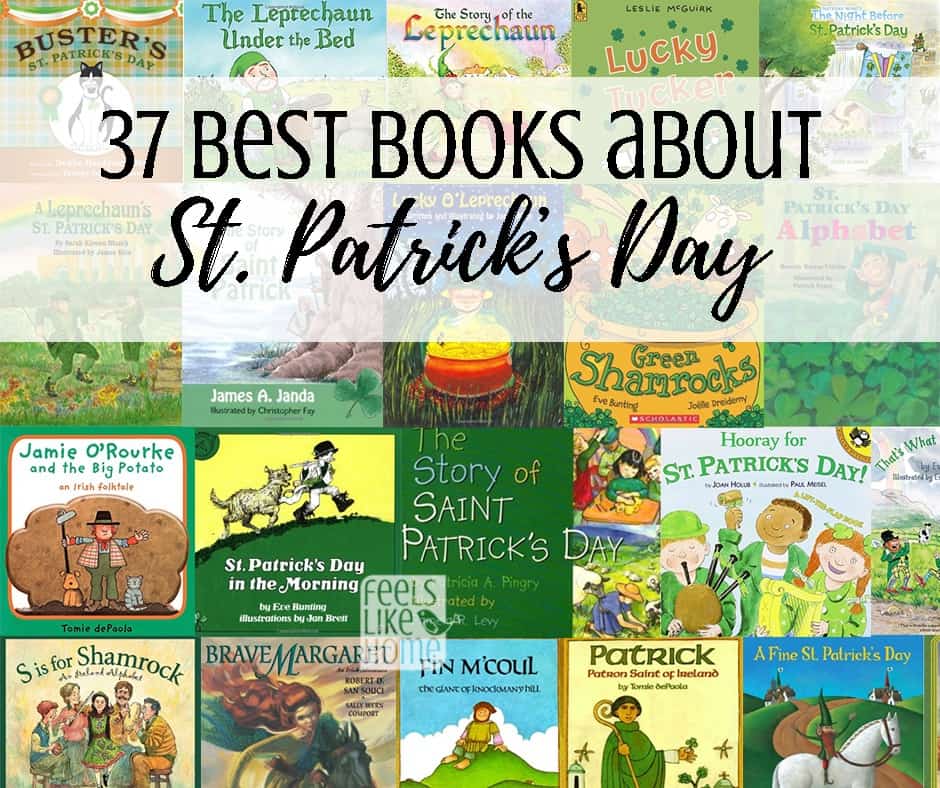 These 37 titles are the best St. Patrick's Day books for kids. They will have your children laughing and reading the whole month of March while they think about leprechauns, shamrocks, pots of gold, and saints.
You already know I love book lists. Reference 101 Best Picture Books and 101 Best Chapter Books and 101 Best Christmas Books and 28 Best Moon Books and 10 Best Princess Books and 10 Best Books on Grief and 10 Best Books on the Death of a Pet. I could go on, but I'll be done for now.
I also like St. Patrick's Day. I don't know what it is about the holiday, but I find it fun and whimsical and interesting even though I'm not the least bit Irish. Well, maybe a little bit on my mother's side, but it's minimal at best.
I like leprechauns especially because they're mischievous pranksters with secret riches. Who wouldn't want a couple of those?
Anyway, I collected up some of the best St. Patrick's Day books for kids because I think kids like leprechauns and St. Patrick's Day as much as I do (or maybe more because Lucky the Leprechaun, right?).
If you're looking for some things to do, check out this post on 18+ St. Patrick's Day traditions to start with your family. There are some really good ones in there.
37 Best St. Patrick's Day Books to Read to Your Kids
So that's all the St. Patrick's Day books I could find. I'm excited to get my hands on a few (and ordered them from Amazon while I was writing this post!), but the one I'm most looking forward to is Jamie O'Rourke and the Big Potato. I love Tomie dePaola and met him when I was in the fourth grade. His books are always so clever and interesting and well illustrated.
What are your favorite St. Patrick's Day books?
For more classroom & homeschool learning content, check out the Learning Index and for more book recommendations, check out the Reading & Writing Index.